Michael Graves Celebrates 50 Years with New Exhibit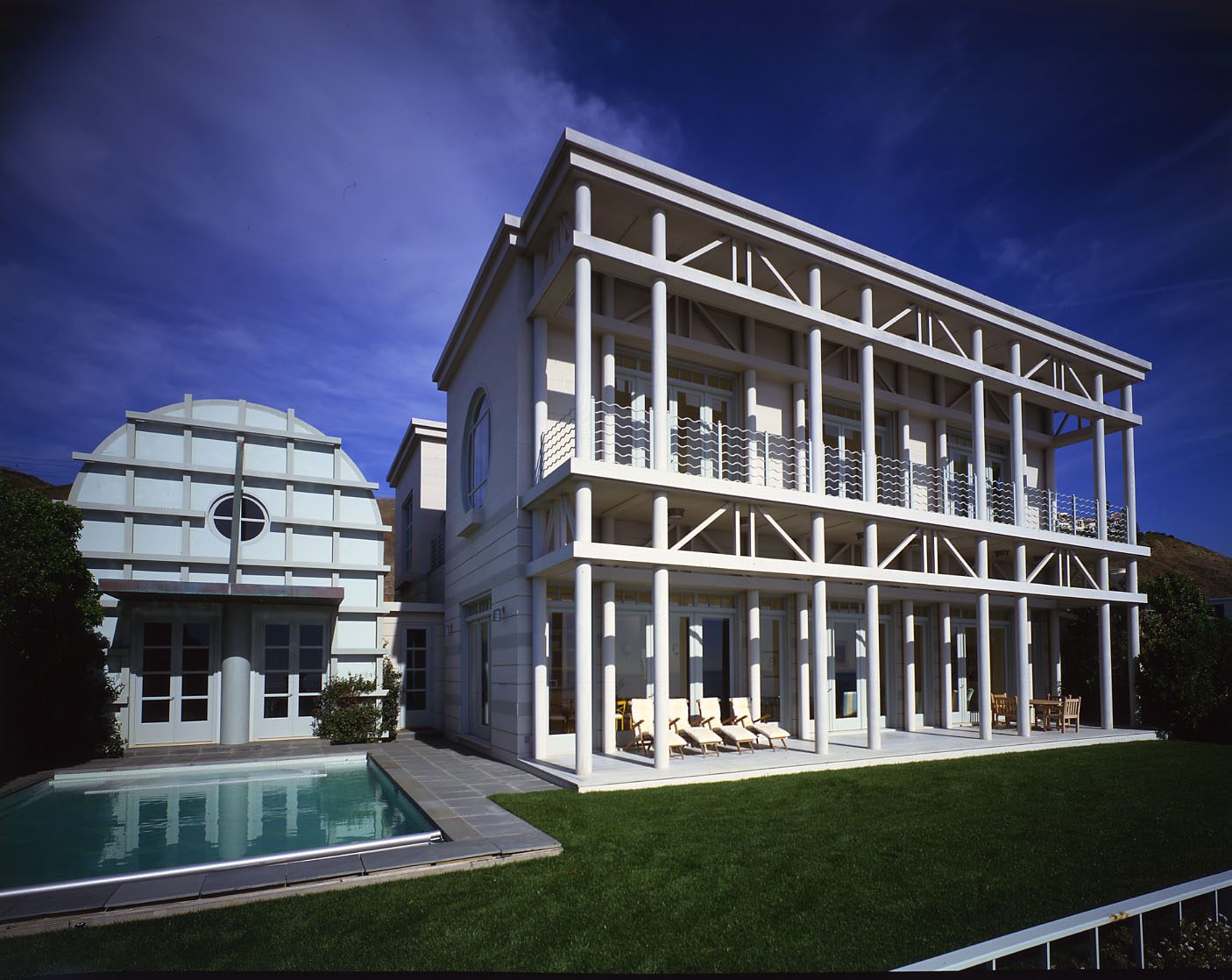 The exterior of a private residence in Malibu by Michael Graves & Associates.




In five decades of practice, Michael Graves has tackled design at every scale. Drawings, models, photographs, and products representing his vast body of work are on display in a new exhibit to celebrate a half century of his firm,

Michael Graves & Associates (MGA)

. Titled "Past is Prologue," the exhibit opened this weekend at

Grounds for Sculpture

in Hamilton, New Jersey, not far from Graves' home and office in Princeton.
"We've always been about telling stories," said MGA founding principal Karen Nichols as she led a tour of the exhibition, located mainly inside an over 100-year-old shed that once housed animal displays within the 42-acre sculpture park, also the site of the former state fairgrounds. Large boards feature seminal built works including the 1980 Portland Building and 1982 Humana Building, both of which brought the Post-Modern upheaval in architecture, begun by Robert Venturi and Charles Moore, to a much grander scale. Perhaps less familiar to audiences will be MGA's institutional work across the U.S. as well as colorful buildings in Japan, Egypt, and the Netherlands, plus sprawling resorts in Singapore.
Many however, will recognize Graves' iconic 1984 design for the Whistling Bird Teakettle, still the top-selling item for high-end Italian housewares manufacturer

Alessi

. It is one of over 2,000 products MGA has produced. Later less-expensive kitchenware for Target, part of Graves' democratization of design and reinvention of the Midwestern retailer, begun in 1998, are shown alongside similar, but more recent products for J.C. Penney.



A guest room at Crockfords Tower by Michael Graves.




When Graves was paralyzed in 2003, his firm took on a greater healthcare focus, designing hospitals, senior care facilities, Wounded Warrior homes, patient room furniture, and wheelchairs. The exhibit is the first to unveil his new walking sticks and bathing wands for Kimberly-Clark.
As the name of the exhibit—and the work itself—suggests, Graves is heavily influenced by the past, but he says he is "most excited about how our practice is evolving from the energetic collaboration of our disciplines." When asked what he sees for the future of MGA, his answer is "more of the same."
A concurrent exhibit of Graves' paintings is on view at

Studio Vendome

gallery in Manhattan through December 31.



Central Zone, Resorts World Sentosa, 2012. Photo Courtesy of Resorts World Sentosa and Michael Graves & Associates.