Mies Crown Hall Americas Prize Names Seven Finalists



Seattle Central Library by OMA/LMN. Photo courtesy of the Seattle Public Library.




Founded by Wiel Arets, dean of the college of architecture at

Illinois Institute of Technology

(IIT), to honor the best built work in the Americas, the

Mies Crown Hall Americas Prize (MCHAP)

is a new honor created in February. In July seven finalists were chosen from a group of 225, dating from 2000-2013.

"The concept at the heart of MCHAP is to foster a deeper conversation about Architecture in the Americas," said Dirk Denison, MCHAP director and professor, in a statement released by the College of Architecture, IIT. "The jury's visits to the realized works, and our meetings with the architects and clients proved the value of such conversations in creating outstanding works of architecture."

The grand winner—who will receive $50,000—will be announced on October 22 at the MCHAP Conference in Chicago. Another $25,000 will go to the MCHAP Emerge winner. That night the jury will also prompt attendees to consider and discuss the qualities that make for the most innovative and impactful contemporary architecture in the Americas.



FINALISTS


1111 Lincoln Road in Miami, Florida, by

Herzog & de Meuron

Altamira Residential Building in Rosaria, Argentina, by Rafael Iglesia
Capilla del Retiro in Auco, Los Andes, Chile, by

Undurraga Deves Arquitectos

(Cristián Undurraga)
Iberê Camargo Foundation in Porto Alegre, Brazil, by

Álvaro Siza Vieira

Mestizo Restaurant in Santiago, Chile, by Smiljan Radic
Nelson-Atkins Museum of Art, Bloch Building in Kansas City, Missouri,

Steven Holl Architects

Seattle Central Library, in Seattle, Washington, by


OMA / LMN


(Rem Koolhaas and Joshua Prince-Ramus, Partner in Charge)



JURY


Kenneth Frampton, Ware Professor of Architecture at GSAPP,

Columbia University

, New York
Wiel Arets, Dean of the College of Architecture and Rowe Family College of Architecture Dean Endowed Chair at IIT, Chicago
Jorge Francisco Liernur, Architect, Professor at

Torcuato Di Tella University

, and Researcher of Argentina's

National Council for Scientific and TechnicalInvestigation

, Buenos Aires
Dominique Perrault, Founding Principal,

Dominique Perrault Architecture

, Paris and Professor at EPFL, Lausanne
Sarah Whiting, Dean and William Ward Watkin Professor,

Rice School of Architecture

, Houston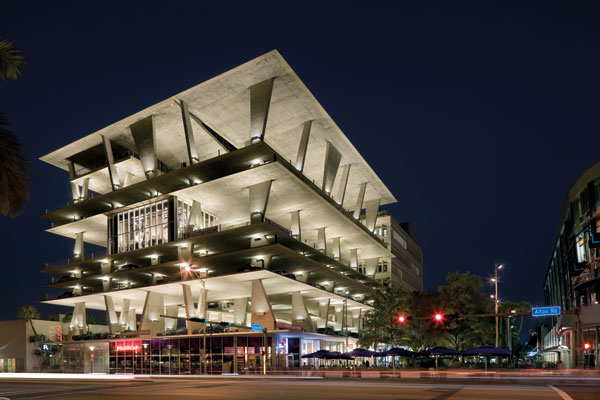 1111 Miami Road by Herzog & de Meuron. Photo by Duccio Malagamba.