Most Popular 10 Questions With… Interviews of 2019
Every week, Interior Design chats with a designer, architect, manufacturer, curator, or other A+D industry professional about their most recent work, what they're reading, who they admire, and their views on industry trends. These were the 10 Questions With… posted in 2019 that were most popular with our online readers.
10 Questions With… Writer and Design Enthusiast Orion Carloto
Orion Carloto—author, social media influencer, and design enthusiast—writes prolifically, often armed with a notebook and coffee. She also explores the world through the lens of her 35mm camera and partners with major brands, including Burberry and Chloe, which continue to court her as she shares more and more of her life and work on social media. Though design is a relatively recent passion, Carloto's Instagram is peppered with images of chic interiors and standout pieces, such as a vintage Annie Hiéronimus sofa, that serve as a thread throughout her varied projects. Read the entire interview
10 Questions With… Philippe Starck
"The beautiful story of our animal species in its evolution is my only source of inspiration," says Philippe Starck, who first caught the public's eye with an experimental inflatable structure exploring materiality in 1969. In 1983, the French designer—who was just 34 years old—was commissioned by the country's president, François Mitterrand, for the high-profile interior renovation of his private apartments at the Élysée Palace. With his belief that "evolution is in everything—but only we can control our evolution," Starck is now one of the most prolific designers in history, with some 10,000 creations in just about every genre, from watches and all types of furnishings to hotels, restaurants, super sail boats, and architectural landmarks. Read the entire interview
10 Questions With… Tom Fereday
Tom Fereday didn't always plan to be an industrial designer. Born in Sydney, the 33-year-old rising design star grew up in England and was once enrolled at the Wimbledon School of Art in London, studying sculpture and fine art. Lack of clear direction drove him to exchange the moody English weather and rasp for some Australian sunshine and an honors in Industrial Design from the University of Technology Sydney. "I tried my hand at design and it just felt challenging and exciting to try and solve real-world problems," he says. Read the entire interview
10 Questions With… Patrik Schumacher
Patrik Schumacher has one of the most coveted jobs in architecture: helming the growth and direction of London-based Zaha Hadid Architects since its formidable founder's death in 2016. Having been with the practice for more than three decades, Schumacher has played a crucial role in designing projects that have reshaped and redefined city skylines around the world—from the MAXXI National Museum in Rome to the Leeza Soho in Beijing. He also has a Ph.D. in Philosophy, has authored several influential books and papers, and has deep roots in academia with teaching jobs at Columbia University, Harvard Graduate School of Design, and Architectural Association School of Architecture in London, to name a few. Read the entire interview
10 Questions With… Robert Cheng
Before setting up his own practice, Brewin Design Office in Singapore, architect and interior designer Robert Cheng spent years soaking in the vibrant design culture of different cities around the world. He was born in Pittsburgh and spent his formative years attending school in Singapore and then the United Kingdom, before moving to Providence to attend Rhode Island School of Design, followed by Boston to finish his master's at Harvard University Graduate School of Design. His educational background led him to prestigious gigs, first with Tsao & McKown Architects in New York, where he met his mentor Calvin Tsao, and later at Pritzker Prize winner Jean Nouvel's firm in Paris. After years on the road, Cheng returned to Asia in 2011, founding his own practice that dips into his Asian heritage while being thoughtfully shaped by his global exposure. Read the entire interview
10 Questions With… Design, Bitches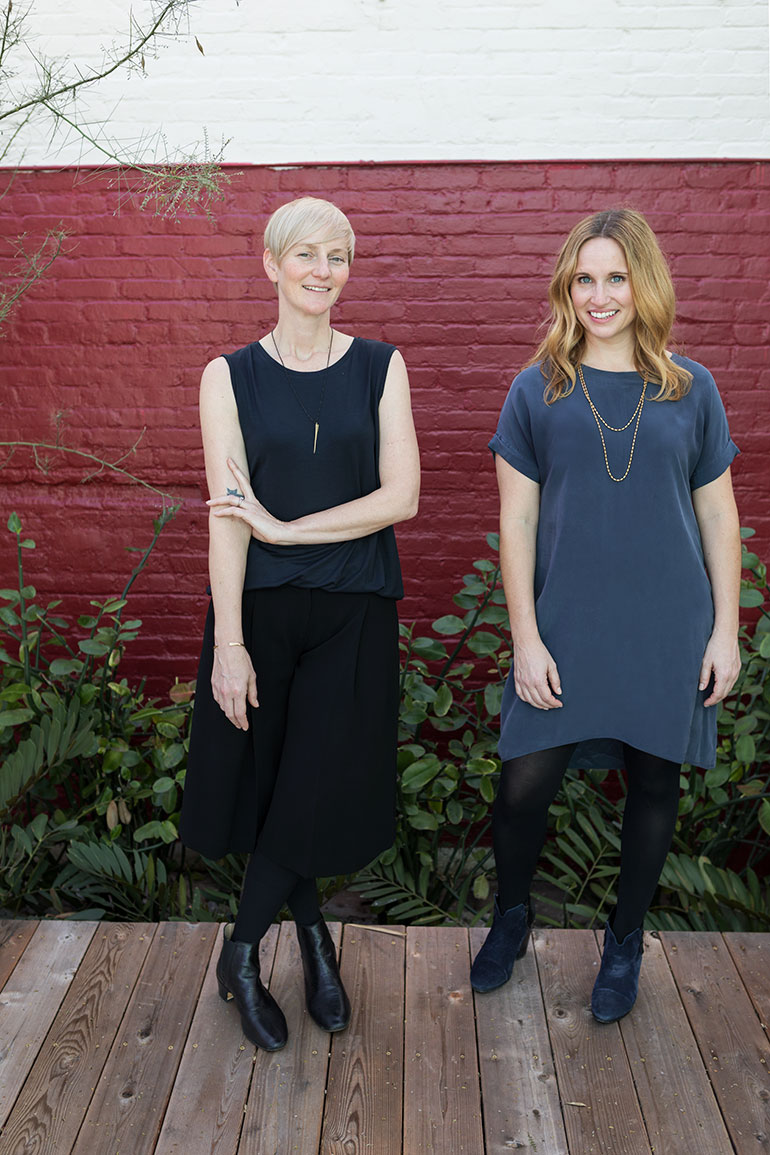 Who could resist finding out more about a firm named Design, Bitches? (Yes, the comma does matter.) Founded in Los Angeles in 2010 by California native Catherine Johnson and quasi-native Rebecca Rudolph (she moved to La Jolla at age two), the studio does a range of work, heavy on the easy-breezy restaurants Angelinos like to frequent yet also including installation and event spaces, a bit of retail, residences, and, of course, branding. What the projects share is an airy modern aesthetic infused with touches of quirkiness and, dare we say, optimism. They stretch from Southern California to San Francisco and further afield to Nashville and Washington, D.C. Read the entire interview
10 Questions With… Juli Capella
Juli Capella once tried to imitate "a more international style"—before quickly realizing his mistake. "I must design just as I am—maximalist, Barcelonan, and passionate," reveals the Barcelona born and bred architect and co-founder of Capella Garcia Arquitectura. Then the global projects started pouring in. Over an illustrious career, Capella has continually proved "the most local is the most international"—that's quoting Catalan writer Josep Pla—with hospitality and retail projects as far flung as Mexico and the Bahamas. Read the entire interview
Jason Wu was born in Taiwan and spent his early childhood in Vancouver. But there's no doubt the New York-based designer is living the American Dream—having created the memorable snowy and ruby inaugural gowns worn by Michelle Obama in 2009 and 2013. Fashion spoke to him early. At age 10, he asked for and received a sewing machine, using dolls as mannequins. He grew up speaking Mandarin and took a novel approach to learning English: His "textbooks" were his mother's fashion magazines. Wu spent his final year of high school in France, went on to Parsons, and interned for Narciso Rodriguez. Read the entire interview
10 Questions With… Jasper Morrison
"From a very young age, I understood that I had a kind of over-sensitivity to atmospheres," admits Jasper Morrison. In his desire to influence them, the British designer has become one of the most successful industrial designers of the modern day. Emeco, Flos, Vitra, and Mattiazzi are among his high-profile clients, while the Cooper Hewitt Smithsonian Design Museum and the Museum of Modern Art in New York are just two of the prominent museums around the world highlighting his work. Read the entire interview
10 Questions With… Richard Saul Wurman
Richard Saul Wurman just wanted to be understood. That's tougher than it seems, though, especially today when there's so much data around us but little communication. Wurman's work—founding the TED conference in 1984 and running it until 2003, and later the TEDMED conference; authoring 90 books on architecture, cartography, and design; and working as an architect with everyone from Charles Eames to Louis I. Kahn, about whom Wurman literally wrote the book—has focused on reshaping the way people interact, in the service of clarity and puncturing pretension. Read the entire interview
Editors' Note: Three 10 Questions With… interviews from 2018 also did exceptionally well in terms of page views in 2019: Ilse Crawford, Kelly Wearstler, and Oki Sato.