Mut System Brings the Kitchen into the Living Room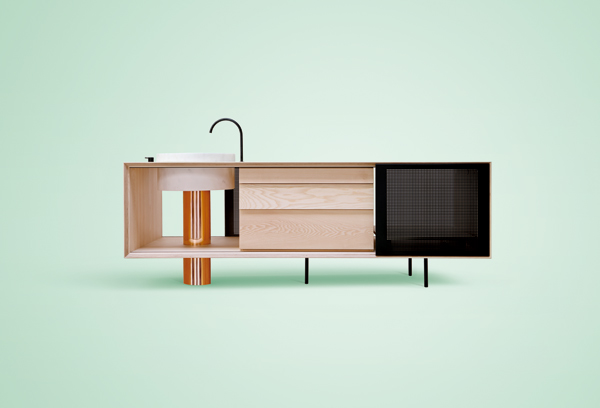 Bringing the kitchen into the living room is the purpose of Float, a system by the multidisciplinary firm Mut for

Miras Editions

. The centerpiece is a self-contained island. Its 8-foot-long top is solid ash. At one end, a copper cylinder is the support for the white marble sink. In the center, drawers and trays pull out from either side. At the opposite end, a sliding panel in perforated metal conceals adjustable shelves. The copper carries through to auxiliary pieces, among them a handy serving cart and a tall cabinet.

All were originally intended for a residential setting. However, they are flexible enough for offices, hotels, and even restaurants, too.