Nail the Industrial Look with Raw-Meets-Refined Finishes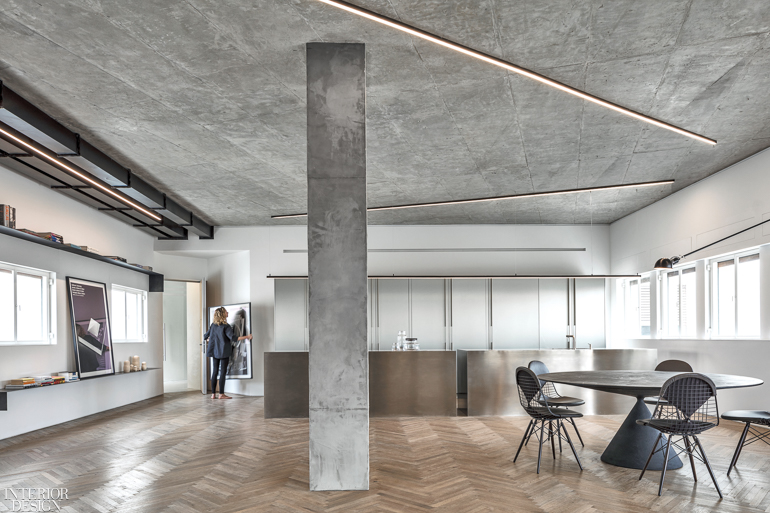 Nail the industrial
look with raw-meets-refined finishes inspired by Axelrod Architects' Bauhaus Loft in Tel Aviv.
1. Avaa round concrete taps by Wood
Melbourne.
2. Paprica P1 and P4 full-body-colored
porcelain stoneware tiles by Marca Corona.
3. Barber Osgerby's Primavera unglazed
porcelain stoneware tiles in Grigio (wall) and Verde (island) by Mutina through Stone Source.
4. Knurled anodized-aluminum doorknob
in black by Buster + Punch.
5. Endeavor Wheel pull-down faucet in satin nickel by Waterstone.
6. Spring resin, stone aggregate, and fiberglass dining table in Coal Stone finish by Zachary A. Design.
7. Dunsmuir Institute Architects' custom Canyon concrete sink by Trueform Concrete.