New Conference Tables Adapt to Today's Workplace
Today's workplace is far from an endless grid of cubicles. The latest studies indicate that workplace designers have shifted toward environments tailored to accommodate any task at hand, whether individual or collaborative.
This paradigm shift has resulted in meeting environments that look nothing like the spaces of the past. Closed-off conference rooms are giving way to transparent glass walls and lounge-like breakout spaces that let employees choose the most productive way to work.
Andreu World understands that the evolving workplace requires flexible office furnishings. The Spanish brand's latest conference table lines deliver cutting-edge design and technological innovation. Whether used for multimedia presentations or spontaneous brainstorms, these products are helping shape the adaptable office of today and the tech-forward spaces of tomorrow.
Reverse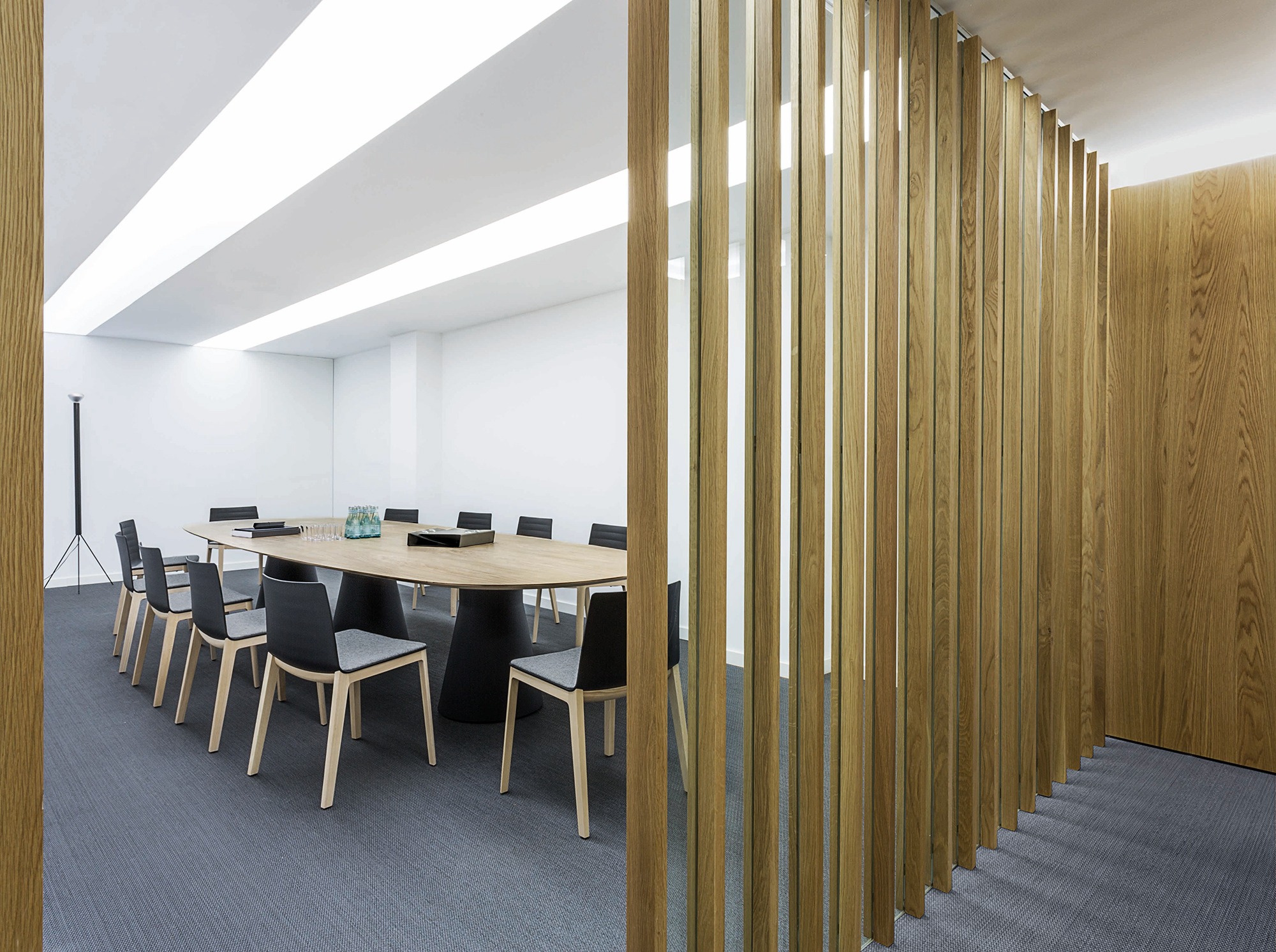 Andreu World's Reverse system can be combined with tabletops of different sizes, finishes, and materials. Offered in an elliptical shape, which accommodates more seating than the traditional rectangular conference table, Reverse provides integrated electrical outlets and can include up to four central bases.
Radial
An intelligent desking solution renowned for its modularity and tech-friendly features, Radial features built-in cable management and electrical outlets. The Best of NeoCon 2016 winner is available in a wood, laminate, glass, marble, or lacquered finish for maximum versatility.