On the Move: ASID Names National Board of Directors
The American Society of Interior Designers (ASID) has announced its 2016-17 National Board of Directors. The board, an 11-member volunteer committee, serves as the governing authority, advises existing leadership, and sets policy for the ASID.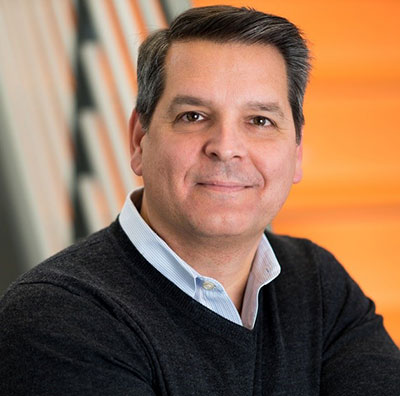 The board is composed of three officers. Charisse Johnston (pictured, left), principal and interior design practice leader at Steinberg Architects, has been named chair. Tim Schelfe (pictured, right), managing partner, co-owner, and director of interior design at JDavis, has been named chair-elect. Sandy Gordon (pictured, below), principal of Sandy Gordon Interiors, is past-chair.

Directors at large include Sara Colandro, director of interior design at Fawley Bryant; Steve Hart, vice president of Heery International's interior design studio; Jennifer Kolstad, global director of interior architecture for HKS; Denise Rush, director of undergraduate interior architecture at Boston Architectural College, Teresa Sowell, senior manager at a Tucson-based aerospace and defense firm; Lynn Vogeltanz, studio lead at Direct Supply Aptura; and Khoi Vo, professor and chair of the interior design department at the Savannah College of Art and Design. Eddy Schmitt, senior vice president, Americas at Steelcase, will serve as industry partner representative.
"ASID will continue to advance the conversation on interior design's role in health and wellness, aging in place, sustainability, and resiliency," Johnston says. "In addition to sharing the importance of design with the public, ASID will support the profession by developing programs that will help guide and educate interior designers at every stage of their career."
The announcement of ASID's National Board of Directors follows the recent unveiling of the organization's new Washington, DC headquarters by Perkins+Will. Take a live walkthrough of the new office with Perkins+Will partner Ken Wilson and ASID CEO Randy Fiser.

More Design Industry News
Ware Malcomb
Ware Malcomb has opened a second office in Chicago following the firm's rapid expansion in several US cities. Dawn Riegel, director of interior architecture and design, will oversee the new office's growth, along with Karen A. Thomas, who has joined the firm as senior project manager.
Montroy Andersen DeMarco (MADGI)
Malin Aamillom has joined New York City-based architecture firm MADGI as designer, where she will contribute to the firm's commercial and office design practice.
tvsdesign
Atlanta-based interior design firm tvsdesign named Janet Simpson as president. Simpson, who has worked as principal of the firm's workplace design studio for nine years, succeeds Roger Neuenschwander, president since 1994.

STUDIOS Architecture
STUDIOS Architecture has promoted Tara Roscoe to principal of the firm's New York office. Roscoe, who specializes in corporate interiors, recently completed the new Sony Corporation of America's New York headquarters.

Arper
Italian furniture manufacturer Arper has named Claudio Feltrin (pictured) as chairman. Feltrin succeeds his father Luigi, who will transition into an honorary chairmanship role.
Pratt Institute
Pratt Institute has named two new chairs in its School of Architecture. David Erdman will join as Chair of Graduate Architecture and Urban Design and Eve Baron has been appointed Chair of the Graduate Center for Planning and the Environment.
Joshua Zinder Architecture + Design (JZA+D)
Following recent expansion, global firm JZA+D announced new hires Dani Robertson, project manager; Taylor Kinsey, architectural designer; and Deanna D'Elia, designer. Ashley Servis has also been promoted to senior designer.

SOM
Skidmore, Owings, & Merrill announced several new promotions. Thomas Behr and Kent Jackson have been elected partners in the firm's London office; Douglas Voigt will become a partner in Chicago.
The firm also named seven new directors: Chris Cooper, Ame Engelhart, Eric Long, Olin McKenzie, Mark Schwettmann, Kristopher Takacs, and Lucas Tryggestad.

Forte Specialty Contractors
Kimberly Trueba (pictured) has joined Las Vegas-based construction company Forte Specialty Contractors' senior leadership team. Trueba co-founded TAL Studio, where she spent 17 years as managing principal.
Foley & Cox
After a decade at Foley & Cox, Zunilda Madera has been named design director, overseeing operations of the NYC-based team.
Phifer Incorporated
Specialty textile manufacturer Phifer Incorporated has appointed Monica Thornton to director of design. Thornton will leverage her 24 years of experience to lead the company's Designed Fabrics division.
Finegold Alexander Architects
Finegold Alexander Architects has named three new principals. Ellen Anselone will lead the public library and independent school practice areas, Rebecca Berry will direct higher education and sustainable practice initiatives, and Regan Shields Ives will oversee public schools, cultural projects, and the firm's in-house mentoring program.
The firm also promoted Alan Gerofsky from comptroller to senior associate. Clair Colburn and Aaron Udy have been named associates.

ELS Architecture and Urban Design
Geno Yun (pictured) has rejoined ELS Architecture and Urban Design as principal to lead the firm's retail and mixed-use portfolio. Yun served as project architect at ELS for 19 years before moving to Gensler as design director.
HDR
Susan Suhar has joined HDR's Los Angeles studio as interior design director. Suhar, a former vice president of partnership for the IIDA's Illinois chapter, brings two decades of experience in healthcare and workplace interiors.
Urbahn Architects
Urbahn Architects has hired Harold Nagy as project manager. Nagy brings over 40 years of experience managing commercial, educational, and institutional projects for global firms HDR, Yezzi Associates, Johnson Jones, and Kupper Associates.

SmithGroupJJR
Elizabeth Robinson has joined SmithGroupJJR's Dallas outpost as workplace studio leader. Robinson formerly led Seattle-based firm CollinsWoerman's interior design practice, served as the interior design practice lead and principal at MG2, and was a senior associate at NBBJ, leading projects for Microsoft, Samsung, Boeing, T-Mobile, and Marriott.
Panelfold, Inc.
Emily F. Dixon has been named president and CEO of Panelfold, Inc., Miami-based manufacturer of operable walls and folding doors. Dixon succeeds her father, Guy E. Dixon, III., who passed away in July.

Huntsman Architectural Group
Architecture and interior design firm Huntsman Architectural Group has opened a new office in Chicago. Associate Andrew Volckens (pictured) has been named director of the office, to be joined by Karie Vagedes, designer.
Vantage Builders
Kelly MacLean has been appointed director of operations at Massachusetts-based general contracting and construction firm Vantage Builders. MacLean previously served as chief operating officer at Liberty Construction, establishing the firm's West Coast division.