On the Move: Leena Jain Named Humanscale's Chief Marketing Officer
Design industry professionals on the move.
Perkins + Will
William Harris has been named managing director of Perkins + Will's New York office. Harris will relocate from the firm's Boston studio and replace Paul Eagle, who served for 13 years and will remain in a leadership role. Perkins + Will also appointed Matt Malone as leader of the firm's Science and Technology practice, where he will grow the studio's portfolio in New York's burgeoning life sciences market.
Ware Malcomb

At Ware Malcomb's Irvine office, Lucas Corbie has joined as director, civil engineering, and Kimberly Huffman has been promoted to director, regional operations. Additionally, Anita Makwana has been named director of corporate accounts. Nathan Dean has been promoted to director, regional operations at the firm's San Diego office.
Humanscale
Leena Jain (pictured) has joined ergonomic office furniture manufacturer Humanscale as the brand's first chief marketing officer. Jain, who most recently served as L'Oréal's vice president of marketing for 12 years, holds a Master in Business Administration from the Wharton School at the University of Pennsylvania.
Kalisher
Hospitality art company Kalisher has promoted Jon Cochran to vice president, business development. Cochran previously served as senior director of business development and helped the company grow from a team of four to over 100. Additionally, Kalisher has been acquired by Dallas-based private equity firm LongWater Opportunities.
TPG Architecture
New York firm TPG Architecture has appointed four new managing executives—Bette Samuel, Suzette Subance, Albert Thompson, and Mavis Wiggins—who will aid in the firm's continued expansion. Additionally, Avery Miyasato Handy has joined as creative director and brings over two decades of experience in the architecture and design industry.
Carrier Johnson + CULTURE
Ken Ederington will join Carrier Johnson + CULTURE as director of science, where he will leverage decades of experience designing laboratories that improve both efficiency and occupant wellness. Ederington will work in the firm's research, healthcare, and institutional sectors.
Wilson Associates
Interior architecture firm Wilson Associates will open a London office in the Shoreditch neighborhood, led by managing director Monika Moser. Juan Carlos Rodriguez Artigas will serve as design director under Moser's leadership.
Christopher Hawthorne
Christopher Hawthorne, architecture critic for the Los Angeles Times since 2004, has left the publication to serve as the city's inaugural chief design officer under Mayor Eric Garcetti. Hawthorne will be tasked with improving public architecture and urban design in Los Angeles, along with encouraging civic discussion about those subjects.
HLW
New York–based architecture, interiors, and planning firm HLW has welcomed Bennet Dunkley as principal. Dunkley will have roles in firm leadership, project oversight, and client development, and will lead HLW's education sector to develop new strategies for academic projects.
Valdese Weavers
Valdese Weavers has welcomed four new members of its executive team. Ray Barnette, previously director of information systems, has been named vice president of information systems. Roger Berrier, previously of yarn producer Unifi, will occupy a new position, vice president of supply chain and procurement. Jennifer Gwynn has been named vice president of product assurance from her previous position as quality assurance manager. Todd Irvin, who served in various roles at Valdese, will be vice president of logistics.
Keilhauer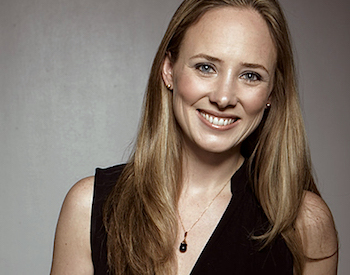 Meghan Sherwin will join Keilhauer as vice president of marketing, replacing Jackie Maze, who retired at the end of 2017. Sherwin comes to Keilhauer from McCann, where she served as vice president of strategy.
FLOS
Barbara Corti has been named head of international marketing of Flos Group. Corti joined last year as chief digital officer, where she helped to launch the brand's website. She will report to CEO Piero Gandini to develop a coordinated marketing plan for the company.
HBF
HBF + HBF Textiles has added Carrie Hahn as A+D manager. Hahn has served as a senior designer for several interiors firms, and most recently, worked as a corporate account manager in the contract furniture industry.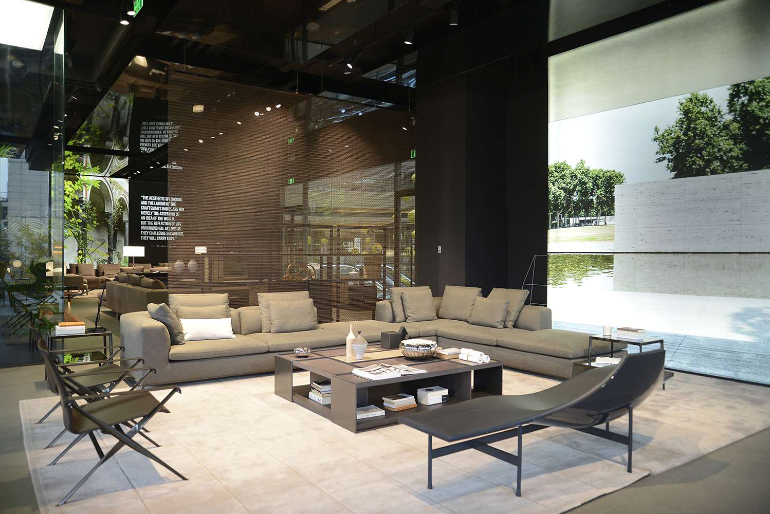 B&B Italia
Armin Broger has been named CEO of high-end Italian furniture manufacturer B&B Italia. Broger has held executive roles at McGregor Fashion Group, Levi Strauss & Co., Tommy Hilfiger Europe, and Diesel. Current CEO Giorgio Busnelli will become the brand's president.
Corgan

George Kahler (pictured) has joined interior design firm Corgan's New York office as vice president and interior studio lead.
Svigals + Partners
Architecture, art, and advisory firm Svigals + Partners has added Crystal Grim as director of business development and marketing.

Rainlight Studio
Susan Grossinger and Yorgo Lykouria, formerly of HOK Product Design, are launching a new international product design studio called Rainlight. Rainlight will unveil a slate of new products at Salone del Mobile in Milan, Clerkenwell Design Week in London, NeoCon in Chicago, and Orgatec in Cologne.