On the Move: Recent Top Promotions and Hires
ROOM
ROOM, a leading adaptive office solutions manufacturer, announced that Brian Walker, former CEO of Herman Miller, has joined the company's Board of Directors. "Brian's 14-year tenure at the helm of Herman Miller will be an invaluable asset for us," said Brian Chen, co-founder and CEO of ROOM. "We are excited to add Brian's voice to our board as we chart a new course for how companies can best adapt to the new world of work we are entering."
Walker, who spent 29 years at Herman Miller—14 in the role of CEO—joins ROOM's board as contemporary workplace needs continue to rapidly evolve, bringing his expertise serving clients across multiple channels to the brand. As part of ROOM's Board of Directors, Walker plans to use his extensive network to contribute to the brand's international expansion, help to grow its global supply chain, and advise on executive team development. "Ultimately, a great workplace should be a service to the people who work there, and I am very excited by ROOM's bold strategy of creating tech-enabled, data-driven adaptability," said Walker.
HOK
Adaeze Cadet has joined HOK as the new design principal in the Los Angeles studio. Cadet brings 16 years of experience in architecture and has worked on projects throughout the West Coast. She joins HOK from a large firm in Los Angeles, where she was a principal and design director. Her recent projects have included the Robertson Lane mixed-use development in West Hollywood, the West Hollywood EDITION hotel, the Jasper residential tower in San Francisco and the Two Lincoln Tower apartment building in Bellevue, Washington. Before moving to Los Angeles in 2013, Cadet worked in San Francisco and Dallas. She is active in the National Organization of Minority Architects SoCal chapter and often mentors architecture and interior design students. She earned her Master of Architecture and Bachelor of Science in Architecture from Prairie View A&M University.
LEVER Architecture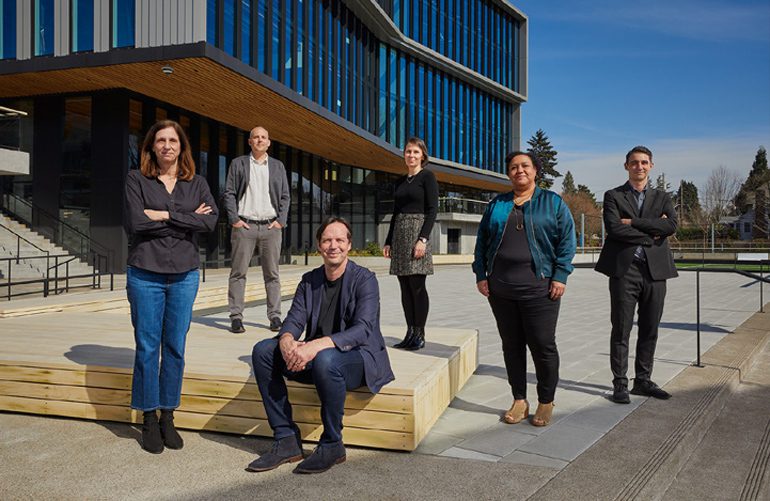 LEVER Architecture elevated four senior members of the firm to the role of principal—Chandra Robinson, AIA, Doug Sheets, Jonathan Heppner, and Sara Martin—joining founding principal Thomas Robinson, AIA, and chief operating officer Pamela Kislak on the leadership team. The expanded leadership broadens and diversifies the firm, expanding the team's expertise in collaborating with mission-driven organizations and communities to design cultural facilities, affordable housing, academic environments, and campuses for leading creatives. "The name LEVER speaks to design as a tool for positive transformation. The idea of the firm is much bigger than one person, and it was always intended to be that way. After 12 years leading the practice, it is thrilling for me to see the office evolve into a collaborative team that contributes innovative architecture to places throughout Oregon and beyond," said Robinson.
Each principal leads a specific practice area at LEVER: Chandra Robinson, AIA and a founding board member of the NOMA Portland chapter, leads civic and community projects; Doug Sheets foregrounds designs excellence at LEVER and leads collaborative teams on the development of each design; Jonathan Heppner, a wood design specialist, directs the firm's research and innovation studio; and Sara Martin brings a strategic framework to growth at LEVER given her work in business development and communications.
Steven Harris Architects LLP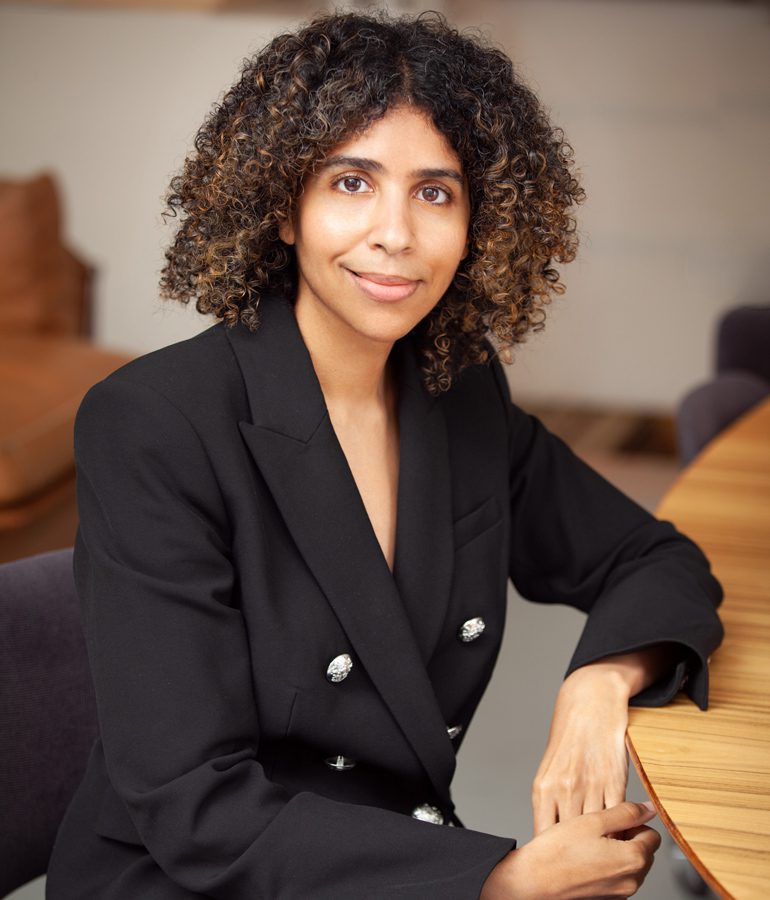 Steven Harris Architects recently welcomed Abir Ahmad (left) and Alejandro Fernandez de Mesa (below) as partners. Ahmad, who has been with the firm since 2004, currently is working on a 13,000-square-foot residence in Bridgehampton, New York, and a new residence in Millerton, New York. She earned her M.Arch from the Yale School of Architecture and her Bachelor's degree from Wellesley College. While Fernandez de Mesa, who has been with the firm since 2010, recently completed a 10,000-square-foot house in Sagaponack, New York, as well as several large-scale home renovations in Manhattan. He also earned his M.Arch from the Yale School of Architecture and a Bachelor's degree from the University of Virginia.