On the Move: Recent Top Promotions and Hires
Gensler
The Austin office of Gensler has added Nena Martin (at left) as director of workplace. She will lead the specialized workplace practice area for the region. Martin has designed offices throughout the country for clients such as Apple, Dell, Facebook, and Google, and has experience across a wide range of sectors.
Ted Moudis Associates
Seven new promotions have been announced at Ted Moudis Associates. Patrick Ventker has been promoted to team principal; Jamie Feuerborn and Johnny Rodland have been promoted to senior associate; and John Herrera, Andrés Navia, Ray Sell, and Douglas Wramage were promoted to associate.
Cambria
American-made natural quartz surface producer Cambria announced that Arik Tendler has been appointed CEO and president of Cambria-California, based out of Los Angeles. He has 30 years of experience in the surfaces industry and was raised in a stone fabricating family that was one of the first fabricators for Caesarstone in Israel.
BDE
Four promotions have been made at BDE. Karen Brooking, celebrating her 20th year with the company, has become senior vice president. Beth Massey has been named to the role of vice president. Alyssa Young now holds the role of program director for Be Original Americas in addition to her role as account manager. Nicole Ciminera has been named senior account manager.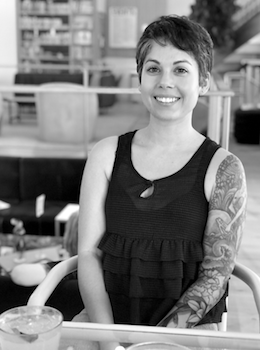 Nemo Tile and Stone
Alison Sosne (at right) has joined Nemo Tile and Stone as East Coast A&D representative for operations across Massachusetts and New York State. She has nearly 15 years in the stone and tile world, including experience as a resource librarian for Icrave. She will be based out of the recently opened Boston showroom.
Leo A Daly
Mark Chen will lead the Atlanta design studio of Leo A Daly as vice president and managing principal. He will oversee design, operations, and business strategy for the local studio. Chen has more than 35 years of experience and has recieved numerous awards for his design work. He has also taught and served as a guest critic at numerous academic institutions, including Cornell University and Rhode Island School of Design.
Architectura
Theodore Hammer has joined New York- and New Jersey-based Architectura as managing principal for the firm's Manhattan office, its fifth globally. Hammer is an industry leader with over 35 years of experience who most recently served as chairman at Mancini Duffy, and previously was a managing partner at HLW International.
Hospitality Design Guild
The Boca Raton studio of Hospitality Design Guild has made two senior design staff appointments. Jennifer Paladino and Randi Rodriguez have joined as senior designer and studio director respectively, bringing a combined 30+ years of experience to the team. Rodriguez has had previous roles at Wimberly Interiors, The Gettys Group, and RTKL Miami. Paladino has over a decade of experience developing properties across North America and the Caribbean.
Perkins and Will
Kimberly Richter (at left) has returned to Perkins and Will in the Austin office. She previously worked in the firm's Chicago studio from 2010 to 2013. She now leads the Austin region's branded environments practice. She will work to build a multi-disciplinary team that will use brand strategy, user experience, and research to craft design solutions. In addition to being an award-winning designer, Richter has a background in the film and TV industry.
Champalimaud Design
Ed Bakos has been named CEO at Champalimaud Design, and Anna Beeber has been named partner. The firm is now run by five partners including Jon Kastl and Winston Kong alongside founder Alexandra Champalimaud. Bakos joined the firm as managing director in 2012 and brings 25 years of experience in luxury hospitality and restaurant design. Beeber has been with the firm since 2010, and her expertise spans product design, interior design and construction management.
Valerio Dewalt Train
Arris Finkbeiner and Peter Wojtowicz have been promoted to associates at Valerio Dewalt Train. They have 11 and 12 years of professional experience, respectively. While at VDT, Finkbeiner has worked on projects for Balyasny Asset Management, Convene Chicago, and Glassdoor. A few of Wojtowicz's projects for the company include Canopy Hotel in Grand Rapids, Michigan; Omega Yeast in Chicago; and the Bell Tower in Denver, Colorado.
TEF Design
TEF Design has made two promotions to associate principal and three to associate. The new associate principals are Justin Blinn and Maryam Rostami. The new associates are Laudan Siahpolo, Mark Froemsdorf, and Samantha Rose.
Ware Malcomb
Joseph Stryker (at right) has joined the Atlanta office of Ware Malcomb as director of architecture. He will lead the growth and management of the architecture studio and oversee all architecture projects for the region. Stryker brings 23 years of experience to the role, including in project and personnel management, business development and contract administration.
Halcyon Shades
Chris Lozano has been named president of Halcyon Shades. He is a Marine combat veteran, attorney, and businessman whose diverse background will contribute to the revitalization of the Halcyon brand of shading products. He will upgrade Halcyon's manufacturing technology and operations to expand their product lines and sales, with an emphasis on sustainable products.
Jensen Architects
San Francisco-based firm Jensen Architects has expanded its senior leadership team. Emily Gosak has been elevated to principal, while Chris Kalos, Scott Davis, and Kimberly Cinco have beeen promoted to associate.
HLW
The New York office of HLW has added Julia Belkin as principal. Belkin has over two decades of industry experience and has strong proficiency in prospecting new business, forming strategic partnerships, and overseeing project management. In her previous role she grew a team of seven designers to a firm of over 60.
IA Interior Architects
Peter Dyke has joined IA Interior Architects as chief financial officer. He holds a Master of Business Administration from Cornell University's Johnson Graduate School of Management and a Bachelor of Science in Economics from Colorado State University. His recent relevant experience in the industry includes the role of CFO for Arcadis North America.
GrizForm
Kimoy Lallement (at left) has joined the hospitality design and architecture firm GrizForm. She has over 18 years of experience focused on hospitality and multi-family residential interiors, including leading the food and beverage practice area at Gensler DC, in addition to being the principal at her own firm, studioCINQ.
Altitude Design Office
Los Angeles-based Altitude Design Office has added two senior hires. Cheri Devlin has joined as senior project director after leaving a previous role as principal at Selbert Perkins Design. Kate Tews has become studio director having previously been principal at Laster Media.
EYP
EYP has announced the appointment of Kimberly Stanley to the role of healthcare sector leader. She will lead design efforts and spearhead new projects at EYP, an architecture and engineering firm that works with many of the country's leading healthcare organizations.
TPG Architecture
Samantha McCormack has been promoted to creative director at TPG Architecture. McCormack joined the firm in 2013 and has had a hand in projects at Condé Nast Entertainment, Wiley, and Macmillan. She has a passion for sustainability and wellness and encourages her teams to consider the environment first in each of their projects.
Read more: On the Move: Recent Top Hires and Promotions August 2019