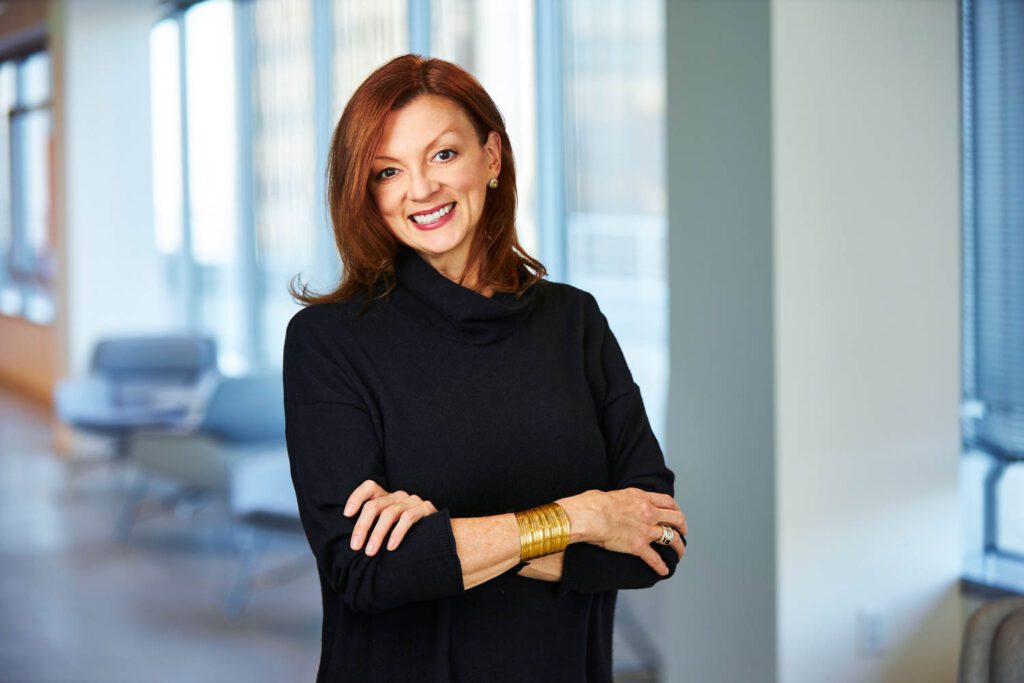 On the Move: Top Promotions and Hires in the Industry
See who is on the move in the world of architecture and design.
Philippe Brocart has resigned as managing director of Maison&Object and will join Material Bank effective March 11, 2022. The interim managing director will be Philippe Delhomme who is chairman of the board at SAFI, until a new managing director is hired.
Bevan Bloemendaal has been appointed retail practice leader at Nelson Worldwide. Bloemendaal is a brand storytelling expert who brings over 20 years of experience in the industry and will work closely with Nelson leadership to manage business growth and build upon the strong foundation of the retail practice. Prior to joining Nelson, Bloemendaal served as the vice president of global retail experience and creative services at the Timberland Co.
Perkins&Will's Dallas Studio has announced the promotion of John Strasius as corporate, commercial, civic practice leader. Strasius, who has been with the firm for over 17 years, will lead several project types across the corporate, commercial, and civic sectors, including libraries, city hall buildings, public safety facilities, corporate headquarters, office buildings, and hospitality spaces.
Additionally, the firm has appointed a new managing director and operations director in the Denver studio. Ernest Joyner has stepped into the role of managing director, and Jeff Chermely has become operations director. Joyner succeeds Andy Barnard, who served as managing director since 2017 and as president of Sink Combs Dethlefs since 2009. Barnard will retire this spring. Chermely, who succeeds Joyner as operations director, previously served as a senior project manager in the Denver studio. He has been with the firm since 2005.
The Chicago studio of Perkins&Will has announced the promotion of Mike Reinhart as practice leader for corporate interiors. He joined the firm in 1997, and is an expert at managing teams, developing strong client relationship management, and leading some of the most technologically complex projects. Additionally, Brent Ross has been named practice leader for sports, recreation, and entertainment. He joined the firm in 2017 through the merger with Sink Combs Dethlefs.
Amy Jakubowski, who for 30 years has designed some of the world's most luxurious places for iconic hospitality brands, has joined French interior design firm Pierre-Yves Rochon (PYR) as managing director based in the firm's Chicago office. Jakubowski oversees PYR's client engagement and business strategy in North America and Asia, working in concert with the firm's flagship studio in Paris—including the company's founder, Pierre-Yves Rochon. She is the first woman to serve as managing director at the firm.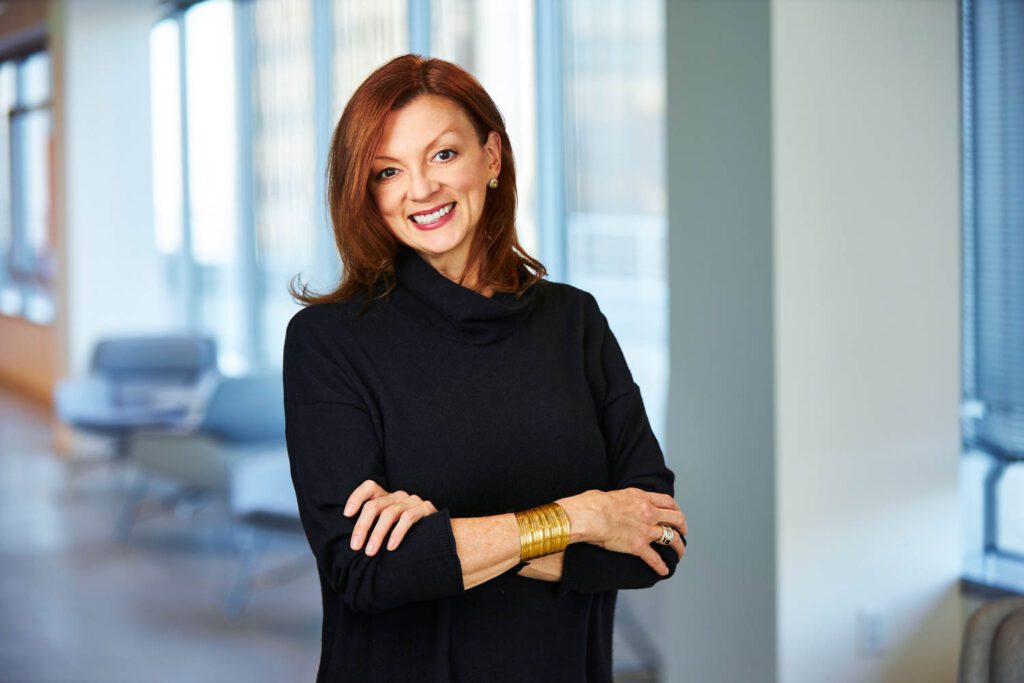 Premier, the an end-to-end design, procurement, and project management services firm, announced the promotions of Abby Shehan as design director and Leslie Wynne as design manager. Shehan and Wynne, previously served as senior designer and senior interior designer respectively.
Provider of surfacing materials Nemo Tile + Stone has announced new appointments on the sales team. The company recently hired Lester Gassert, who joins the team in the role of vice president of sales, along with Liza Harper, in the role of sales support manager. Both bring a unique set of skills and unique industry experience.
Francisco Arias has been promoted to studio manager, design in Ware Malcomb's Los Angeles office. He will help lead the design studio, which supports all of Ware Malcomb's offices. Arias joined the firm in 2019 as senior project designer in the firm's Los Angeles office. He has more than 13 years of architectural design and master planning expertise and is well-versed in a variety of project types, including retail-based mixed-use developments, industrial, low- and high-rise office buildings, film studios, and healthcare facilities.
Additionally, Amanda Sanabria has been promoted to studio manager, advanced manufacturing in the firm's Vaughan, Ontario office. Sanabria has more than 20 years of architectural experience, including significant experience leading industrial, retail, multifamily and data center projects from programming and design through completion. She joined Ware Malcomb in 2019 as a project architect.
Gavin McLachlan has rejoined HOK as the regional leader for HOK's healthcare group in Canada, based in Toronto. He previously worked at the firm from 2009-2012. His project experience includes mental health hospitals, children's treatment centers, ambulatory care centers and acute healthcare facilities across Canada.
Additionally, Keith Hui has rejoined HOK as the regional leader for the Aviation + Transportation (A+T) group in the Pacific Northwest region, based in Seattle. He brings more than 25 years of experience planning and designing airport terminals and support buildings across the glob and previously worked with HOK from 2008-2016. Luke Bridle has joined the A+T group has director of transportation. Bridle, based in New York, brings more than 20 years of experience designing and planning mass transit and rail station projects across the globe, including work at Penn Station and Grand Central Station in New York City and at Kempegowda International Airport in Bengaluru, India.
Boston-based national architecture and interiors firm Dyer Brown is continuing to expand since opening a satellite headquarters in Atlanta nearly five years ago. To support continuing growth, Katie Moulder has joined the firm as an interior designer and project manager. She brings significant experience in workplace and hospitality plus familiarity with industrial projects.
HLW has expanded its leadership team with the addition of Xiaoxuan Peng as director of building information modeling and computational design. He brings multidisciplinary experience with both technology and architecture. His leadership will help drive data-informed decisions and develop sustainable and accessible solutions.
USModernist, a digital archive for modernist residential architecture, has appointed Michela O'Connor Abrams as chief advancement officer. Abrams is the former CEO of Dwell Media. The appointment marks the non-profit's transition from a volunteer-based startup into a national cultural organization with full-time staff.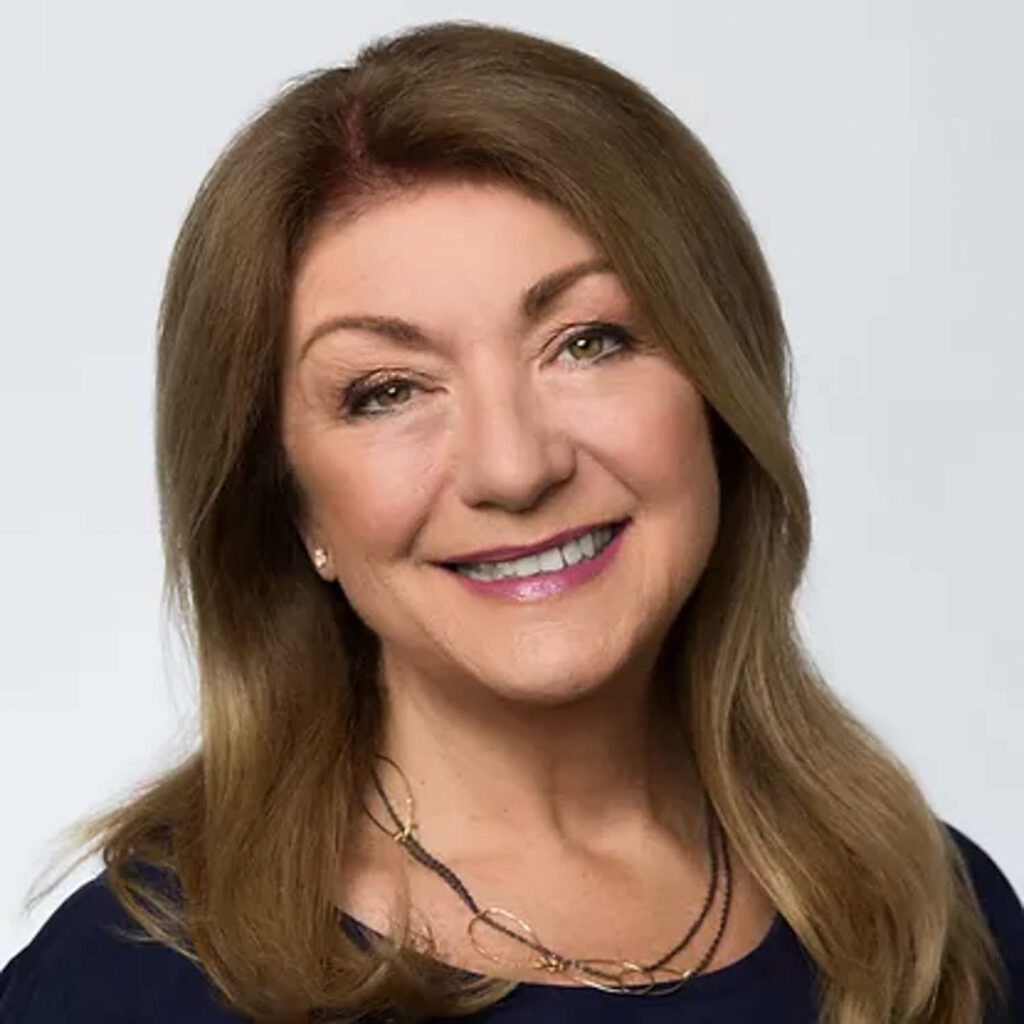 Monograph, a practice operations platform for design professionals, announced the hiring of Ernie Miller as its new head of engineering. Miller, who has 20 years of experience as an engineering leader, will play a critical part in ensuring the Monograph program runs smoothly as the firm continues toward its goal of revolutionizing how architectural projects are managed.
The nationally ranked planning, architecture, and interior design firm JCJ Architecture has announced a new slate of promotions. Amy (Harrell) Hull, Randall Hull, Sharmista Mitra-Kelly, and Jeanne Muscolino have been promoted to principal. Additionally, Chris A. Boldt; Grace E. Fabian; Marek Falkowski; Larry Sassi; and Danae Tinsley have been promoted to senior associate. Michelle Chapman; David Hubbard; Jordan Kazmierczak; Megan Lamontagne; Dustin Lombardi; Sean Pendley; Emma Plagemann; Lisa St. Amand; and Brian Stone have been promoted to associate.
Moore & Giles announced a transition of leadership with the naming of Tray Petty as the company's new president. Petty joined Moore & Giles in 1994 and has served in a variety of roles, most recently as executive vice president. Outgoing president Sackett Wood will remain with Moore & Giles in his role as chief executive officer.
Colberg Architecture, a leading Brooklyn-based architect and design firm has appointed Kelly Collini to principal. Collini has over two decades of experience creating award-winning environments in New York City and beyond. Previously, Ms. Collini was an associate at Gensler, where she worked since 2005 as a senior design manager and a global account leader for WPP Group and Duff and Phelps.
The New School's Parsons School of Design today announced that Michele Gorman, assistant professor of interiors, objects, and technology at Parsons, has been appointed director of the MFA Interior Design program in the School of Constructed Environments at Parsons. She will oversee one of the country's top interior design programs, which is housed within Parsons. Gorman is a designer and technologist who has designed and built a number of award-winning objects, exhibitions, and spaces, and is committed to addressing social and environmental justice within the profession and academy.
Pablo J. Quintana joins Leo A Daly as national interior design leader for workplace. He is a fourth-generation architect and interior designer and renowned workplace designer with 30 years of experience. Past work includes projects with Google, IBM, and Microsoft. He joins the firm from Stantec, where he served as design principal since 2002.
Washington D.C.-based architecture and design firm //3877 has welcomed interior designer Jeffrey White to its team. White has degrees in both historic preservation and interior design and strongly believes in the value of adaptive reuse. He once held the Guinness World Record for "The Longest Chain of Staples Individually Connected" coming in at just under 800 feet.
The Rug Company announced the appointment of Andrew B. Cogan as chairman of the company's board of directors and will join the board effective January 2022. Andrew Cogan served more than 30 years as the chairman & CEO of Knoll Inc, where he helped engineer the sale of Knoll, Inc. to Herman Miller.
Trex Commercial, a leading national provider of architectural railing systems, has expanded its U.S. sales force with the appointment of two new regional sales representatives. Michael Angelo Scalze and Kyle Jorgenson will share responsibility for the Midwest region, reporting to Tim White, vice president of sales for Trex Commercial.
Stonehill Taylor has announced promotions across the ranks of its interior design and architecture practices. The promotions are: Paul Weremchuk, Antonino Scarapaci, and Stephanie Liu to associate principal; Hiten Gandhi to senior associate; Adam Blatner to associate; Bethany Gale and DeeDee Sanchez to senior interiors associate; Wally Aubuchon, Katie Cole, and Marinda Thomas to interiors associate, and Tao Shizhen to senior interior designer.
New York City-based construction and development services firm CNY Group CNY Group has hired Elroy L. Pierre as project executive. Pierre has worked across the New York metropolitan area for over 20 years and has expertise in the construction trade.
Main Street Hospitality has announced the appointment of Scott Williams to its dynamic leadership team as the new vice President of brand & creative. Most recently Williams was the president of The Nantucket Project and is the founder of growth advisory Hitchcock Partners. Prior to hospitality he worked in television at CBS, ESPN and HBO.
F. Schumacher & Co. has promoted Pamela Marshall to creative director of Patterson Flynn. She will oversee product design and development as well as marketing and visual merchandising. Marshall will transition from her current role as VP of design and development at Schumacher starting on January 31, 2022.
Workplace industry pioneer Framery has announced the addition of head of digital offerings and services Arto Vahvanen. Vahvanen's position marks the launch of a new department for the brand. He has worked in both technology and product management roles, most recently as vice president of product at the software company M-Files.
FCA, a leading New York and Philadelphia-based architecture and design firm, has acquired legacy firm Fred M. Humphrey & Associates. Fred M. Humphrey & Associates was formed by the husband and wife team of Roseann Latta and Fred Humphrey in 1974. They have served a large clientele of Florida-based health systems over the last several decades, with over 30 years of first round project approvals from AHCA (Agency for Health Care Administration).
Amy Pisansky has joined furniture & design house BassamFellows as director of sales.
Roberto Monti has joined Arper as its new CEO effective January 24, 2022. He will join the board of directors and will lead the definition and development of the company's strategic growth plans. Monti worked at IKEA from 1990 to 2017, holding positions of increasing responsibility in leadership roles as a member of the global management group. From 2014 to 2017, he was President of IKEA Concept, and currently he is senior advisor & board member for corporate and non-profit organizations.
National architecture, preservation and planning firm Page & Turnbull is announcing a new leader, Peter Birkholz, and the debut of its fourth office, opening in San Jose. Birkholz is a 40-year veteran of the architecture and preservation professions known widely for his expertise in prime and preservation architecture on a variety of building types, as well as in materials conservation, planning, and cultural resource assessments.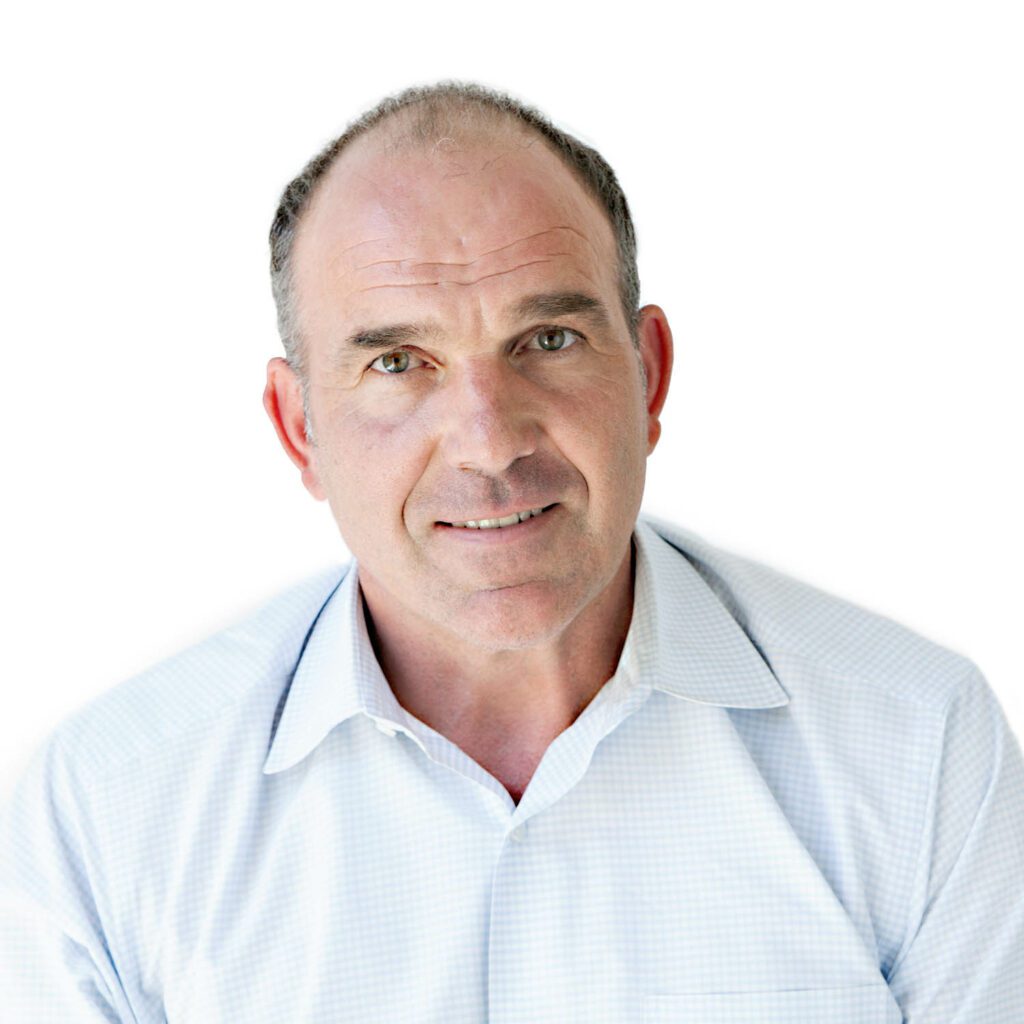 Philadelphia-based structural engineering firm Keast & Hood has announced the transition to its third generation of ownership. Denise Richards and John Davis assumed full ownership of the firm with Ms. Richards as the majority shareholder.
Miami and NYC-based innovation and design firm ICRAVE announced that Robert Ashton will be the company's new chief operating officer. He previously served as executive vice president of the Ian Schrager Company, where he was managing director for the EDITION lifestyle hotels. Prior to joining the Ian Schrager Company, Robert served as managing principal of the Rockwell Group.
Tangram has appointed Amber Jones as vice president of sales at the company's new regional headquarters in Dallas, Texas. Jones will continue to run both the Los Angeles and Dallas Fort-Worth teams as vice president, while relocating to Dallas. Jones, who has been with the company for eight years, has served as vice president of sales since 2018 and as director of education.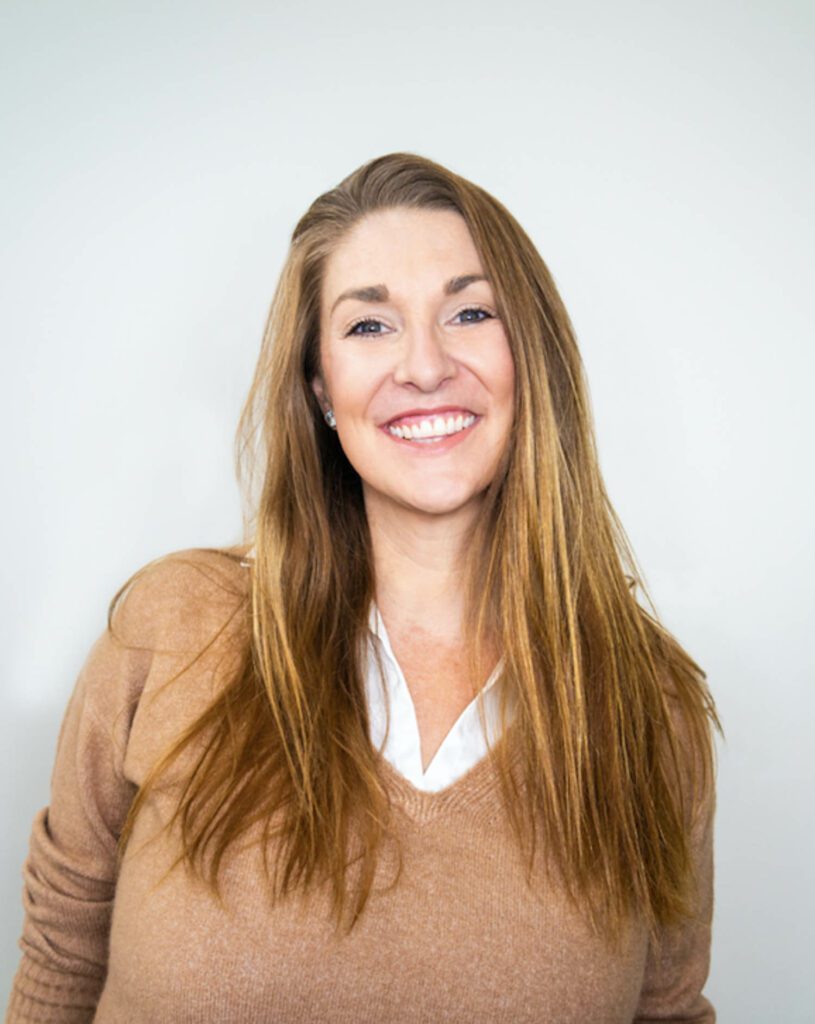 ALVIC USA, an award-winning manufacturer of cabinet doors and panels for residential and commercial projects, has announced its appointment of Tobias Pagel as CEO. He will be the company's first CEO. Pagel has held numerous executive positions in the construction materials, logistics, and heavy equipment training industries, in addition to having started his own company.
NYC-based architecture and design firm The Turett Collaborative, known for its leadership in Passive House design and construction, has welcomed two new partners—James Saisakorn and Alex Nizhikhovskiy. They join founder Wayne Turett, director of interior design Jessica Shaw, and partner Simeon Seigel. Saisakorn joined TTC in 2004 after studying architecture at the Ecole Polytechnique Federal de Lausanne. Nizhikhovskiy, a graduate of Harvard University's Graduate School of Design, previously spent five years as a junior designer at Montoya-Rodriquez Architects + Planners before joining TTC.
George Foussias has joined global design and consulting firm B+H as part of its interior design practice. He will work out of the firm's Toronto studio as director of interior design and senior associate. Foussias brings over 20 years of experience across the commercial, mixed-use, hospitality, residential, and retail sectors, and he has led innovative and award-winning projects for the world's most recognized brands including W Hotels, Virgin hotels, Four Seasons, Wolfgang Puck, Great Gulf, Alterra, Tridel, Samsung and Audi.
Lighting manufacturer Hubbardton Forge has announced recent staff hires and promotions in key roles within the company. They are Eric Hannon to vice president of information technology, Margaret Dugan to vice president of human resources, Nate Carr to chief of staff, Hal Brown to engineering manager, Maggie Brown to senior project manager, and Max Pfiffner to visual merchandiser.