Our Most-Read Stories in September
Revisit our most popular stories of the month.
1. Design Forecast: 10 Trends to Watch for in 2016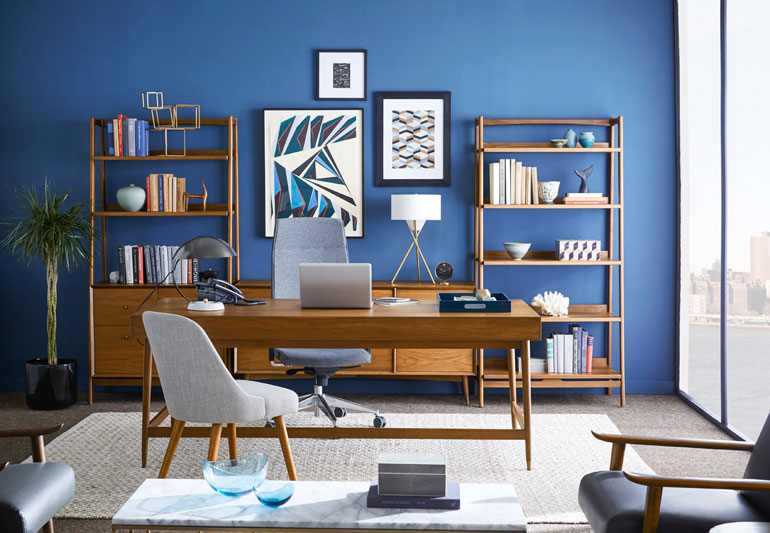 The year's interior trends include 1970s themes, calming hues, multifunctionality, and customization.
2. 32 Show-Stealing Products from Maison & Objet Paris
Wood, often combined with steel or other metals, continued to stand out as the designer material of choice at the September 2016 edition of Maison & Objet Paris.
3. 19 Top New Outdoor Products
These recent product introductions in the outdoor furnishings category will suit your every need—from lounging to camping.

4. Poised Taupe Is the Sherwin-Williams Color of the Year
Paint manufacturer Sherwin-Williams has selected "Poised Taupe" as the 2017 Color of the Year. The company reports that both homeowners and designers are slowly transitioning from using monochromatic grays to preferring warm, subtle hues of brown.
5. IFA 2016 Trends: Smart Electronics to Make Homes More Connected and Sustainable
Europe's biggest consumer electronics fair, IFA, gives manufacturers an opportunity to present products that will define the future of residential interiors. Held in Berlin from 2-7 September, the 2016 edition featured appliances intended to make homes smarter, healthier, more sustainable, and better connected.
6. 2015 Top 100 Giants: Rankings
Looking at the data from Interior Design's annual survey of the top 100 Giant firms, it's now possible to come to a conclusion that few people would have even considered not so long ago: We are in a period of not just reliable business growth but genuine expansion.
7. 3 East Coast Residences Inspired by the Classic American Farmhouse
Barns adapt readily for contemporary living and accommodate a wide range of modern interior styles. Opened up, their big volumes offer the fun of dwelling in an urban loft while surrounded by beautiful green pastures.
From a bathing zone serving two at a time, to a tub providing views of household activities, to fittings that both provide water and air, these seven bathrooms leave a resonating, lasting impression for a necessary retreat.