Over and Under: Helene Dashorst Rugs for Limited Edition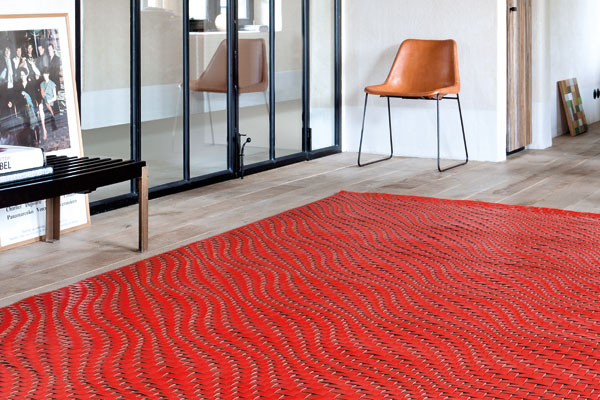 Textile designer Helene Dashorst previously turned coiled rope into carpet for this flooring specialist. Now she seizes on a slightly broader medium for under foot abstraction. Leather strips are handwoven in an undulating pattern that spurns the symmetrical basket-weave technique, appearing to change depending on the viewing angle. The design, Metropolitan, is available in three standard sizes—67 by 90 1?2, 79 by 118, or 118 by 157 1?2 inches—and custom shapes and dimensions manufactured by

Limited Edition

. For colors, choose orange or honey.