Peter Marino: 1992 Hall of Fame Inductee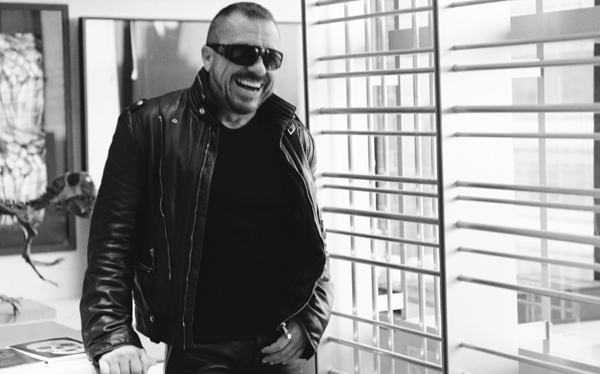 Peter Marino , FAIA, is the principal of Peter Marino Architect PLLC, an internationally acclaimed architecture, planning and design firm founded in 1978 and based in New York City. He is assisted by sic Associates with 160 employees and offices in Philadelphia, PA and Southampton, NY. Mr. Marino's design contribution in the areas of commercial, cultural, residential and retail architecture have helped refine modern luxury worldwide, emphasizing materiality, texture, scale, light and the constant dialogue between interior and exterior. He is widely known for his residential and retail designs for the most iconic names in the fashion and art worlds. Notable and recently completed projects include Ermenegildo Zegna flagship in Paris, Milan, New York, Tokyo, and Shanghai; Chanel boutiques in Paris, New York, Singapore, Osaka and Hong Kong; Louis Vuitton in Shanghai, Singapore, Paris and Hong Kong; Christian Dior in Los Angeles, New York, Paris, and Shanghai; a boutique for Celine in New York.
Commercial projects include 170 East Avenue, a luxury high-rise condominium on New York's Upper East Side, and the Coral Casino Beach and Cabana Club in Santa Barbara, CA. Notable hospitality projects include the Yacht Club Costa Smeralda in Sardinia, the Penthouse and Presidential Suites at Four Seasons Hotel New York, and the Spa at Four Seasons Resort The Biltmore Santa Barbara. Currently, Mr. Marino is designing numerous private residences around the world, including London, Paris, New York, Palm Beach, Beirut and Gstaad. His cultural design projects include the Zwinger Porcelain Collection and Meissen Animal Gallery at the Dresden Museum in Germany and a 2010 retrospective of the work of Claude and Francois-Xavier Lalanne at the Musee des Arts Decoratifs in Paris, France.
In 2011 Mr.Marino received a MIPIM Architectural Review Future Project Awards Commendation for a mixed-use development in Beirut, Lebanon, and a Best of Year Award from Interior Design Magazine for Chanel Soho. In 2010 he received the American Institute of Architects (AIA) New York Chapter Interiors Honor Award for Chanel Robertson Boulevard, and has received AIA Awards for Chanel rue Cambon, Ermenegildo Zegna New York, Louis Vuitton Hong Kong, and a private residence in London. In 2007 he was honored with two MIPIM awards ("Overall Winner" and "Tall Buildings") for a residential tower in New York. In 2006 he was elevated to a Fellow by the AIA and awarded an AIA Award of Merit for the Nassau County Museum of Art. In addition, he was awarded a Citation for Design for Fendi Beverly Hills and an AIA Excellence in Design Award for Chanel Osaka in 2001, Estee Lauder Plaza New York in 1999 and Emporio Armani New York in 1997.
In 2013 he was named to Fast Company's prestigious list of 100 Most Creative People in Business and the BoF500, The Business of Fashion's index of the most important people shaping the global fashion industry. He has been repeatedly included in Architectural Digest's AD 100, named a Design Giant year after year by Interior Design Magazine, and continues to be recognized by the media for his contributions to the field. Mr. Marino sits on the boards of the New York Foundation for Architecture, the Venetian Heritage Foundation and the International Committee of L'Union Centrale des Arts Decoratifs, and was recently appointed to the U.S. General Service Administration's National Register of Peer Professionals as a part of its Design Excellence Program. In 2012, he was named a Chevalier de l'Ordre des Arts et des Lettres by the French Minister of Culture in recognition of his significant contributions to furthering art and culture. Mr.Marino holds an architecture degree from Cornell University and began his career at Skidmore Owings & Merrill, George Nelson and I.M. Pei/Cossutta & Ponte.
Courtesy of petermarinoarchitect.com