Photo Finish: A Mercedez-Benz Tribute By Gerry Judah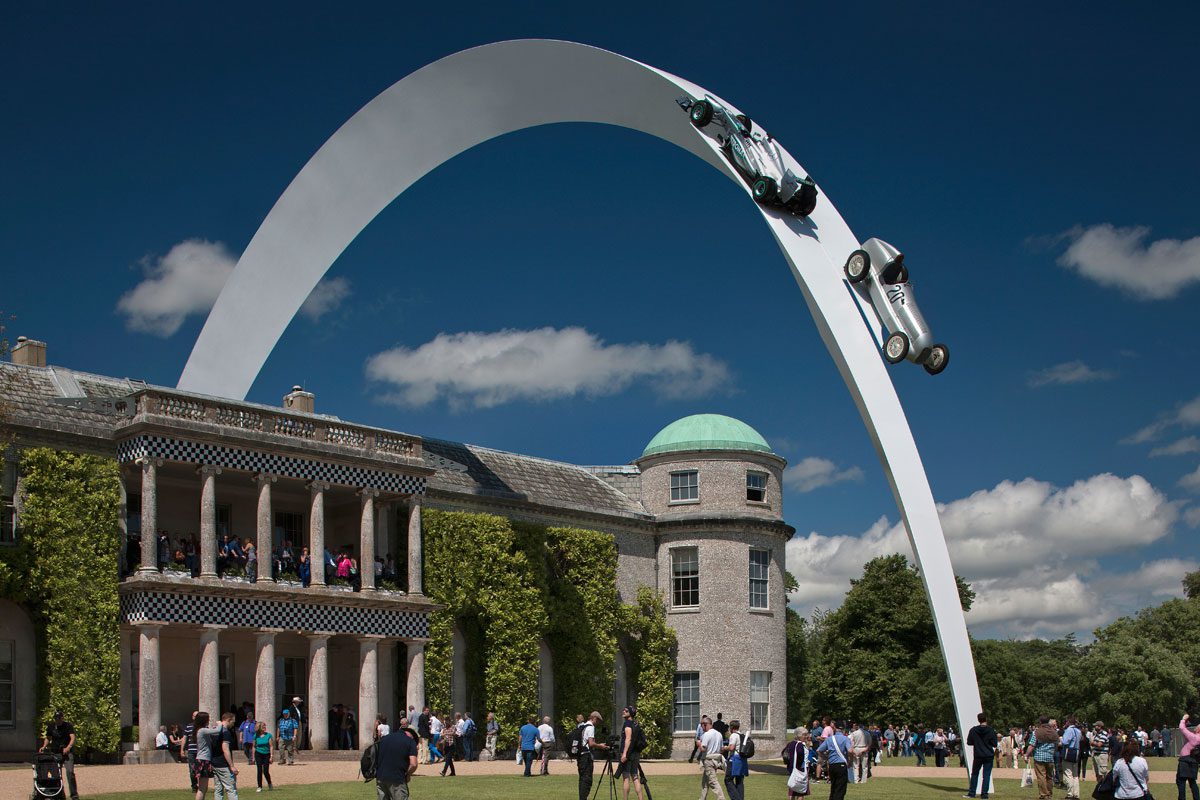 A tower that James Wyatt added to Goodwood House, circa 1800. Photo by David Barbour.




You might not think that the

Goodwood Festival of Speed

, the annual motocross celebration in Chichester, U.K., would have a sculptor-in-residence. Think again.

Gerry Judah

has dangled Ferraris and Alfa Romeos from triumphal arches for supersize installations on the grounds of

Goodwood House

, home to the Dukes of Richmond and Lennox. This year, he made the house

part

of the sculpture.

Swooping 85 feet over the roof was a painted steel structure that had been prefabricated in pieces, trucked to the site, and welded together. Then, celebrating the 120th anniversary of

Mercedes-Benz

, Judah attached a replica of the 1934 W25 Silver Arrow and the actual chassis of the 2013 F1 W04—a span of history on a literal span. After the festival, everything was dismantled and recycled.

That's a lot of labor for a three-day payback, he admits. But he adds, in the spirit of motocross, "A bit of madness and danger can be fun."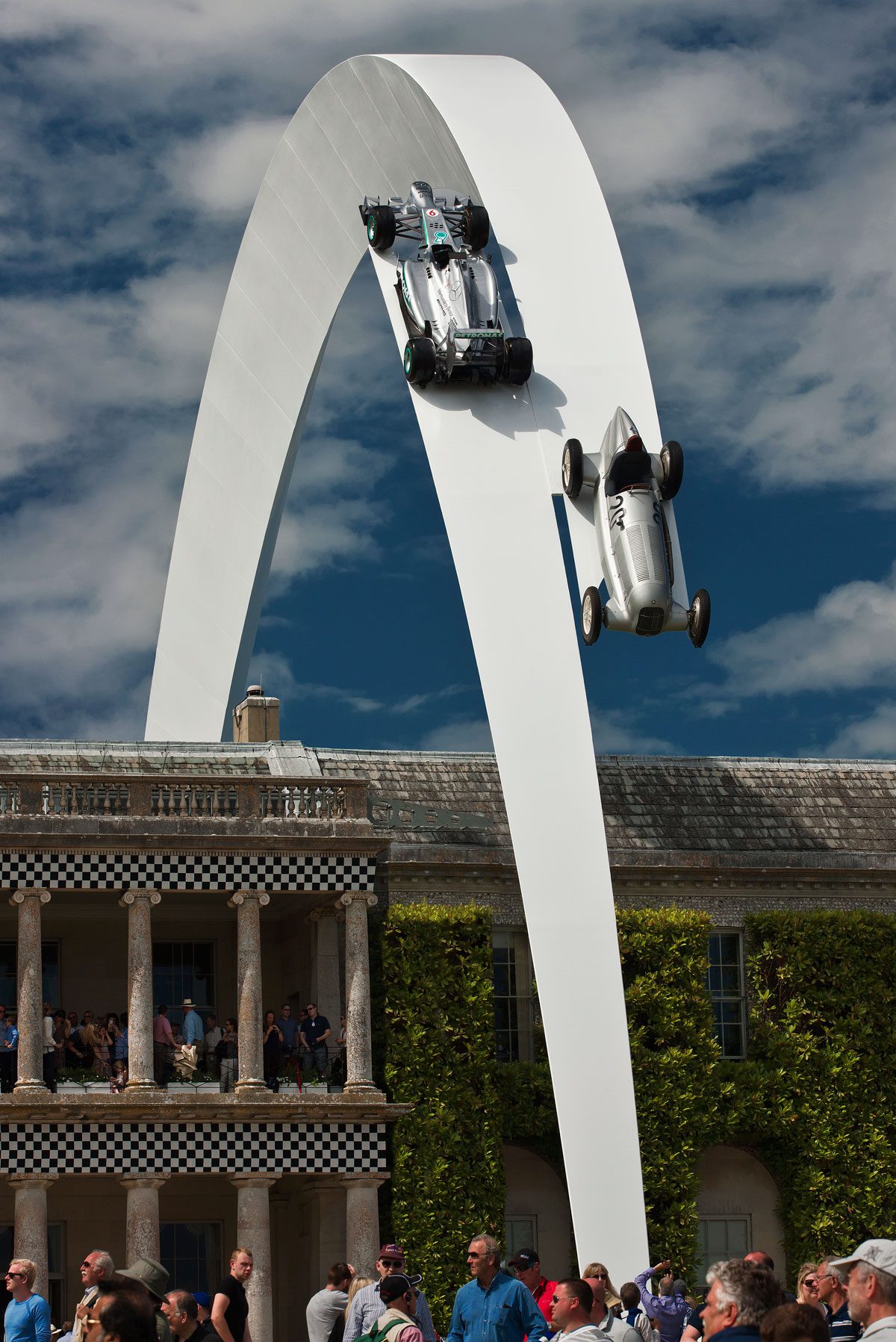 A Mercedez-Benz tribute to Gerry Judah accompanied the Goodwood Festival of Speed in Chichester, U.K. Photo by David Barbour.




>>See more from the August 2014 issue of

Interior Design