Portrait Series by Rebecca Moses Celebrates New York's Female Nurses During the COVID-19 Pandemic
Rebecca Moses is a woman of many parts: a consummate New Yorker; for 20 years, a resident of a remote Italian village; a fashion designer; and an artist delighting in women and in depicting her subjects as delightful. So it makes sense that her latest endeavor, "Thank You Mount Sinai Nurses"—a traveling exhibition comprising 46 portraits of female members of the multicampus New York hospital's various nursing teams—is characterized by extraordinary diversity and inclusiveness of vision. Moses paints the women in their own garb, with no PPE, masks, or scrubs in sight. During the winter, enlarged facsimiles of the colorful images were shown at the hospital's Guggenheim Pavilion in an installation designed pro bono by George Ranalli Architect.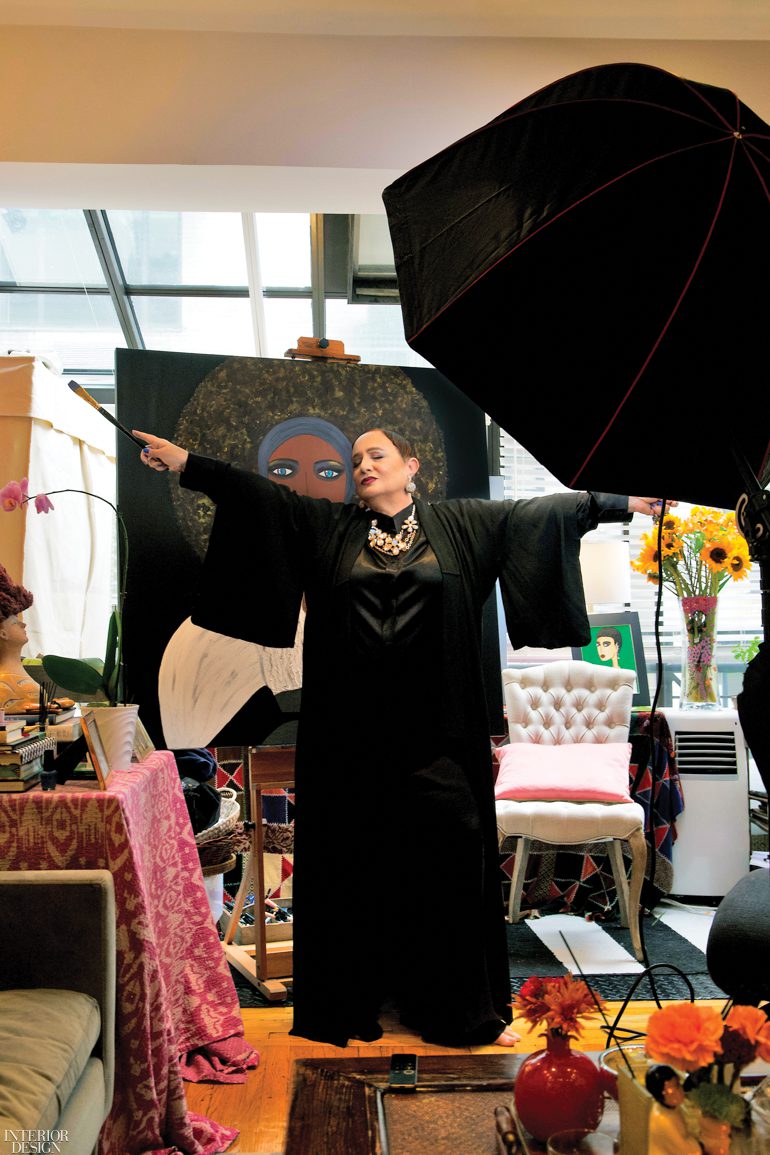 Moses's career has prepared her for such far-reaching enterprises. From the age of 14, she knew she wanted to be in the world of fashion. Graduating from FIT, she immediately went to work for Pierre Cardin's coats and suits license. Three years later, she "got the crazy idea to start my own business." With her ready-to-wear label, Moses experienced all the heartache, glamour, and drama of the womens wear scene. As luck would have it, she met a man, Giacomo Festa Bianchet, first in Italy and again in Hong Kong. But for l'amore to work, the couple needed to live in the same country. Without speaking a word of Italian, Moses moved to Quarona (population circa 5,000) and married Bianchet. They went on to have two sons, while she continued to sketch nonstop. Ultimately her drawings found their way to head of mega fashion group Genny, Donatella Girombelli, who hired the artist. For five years, Moses designed everything from eyeglasses to gowns. She then went on to re-launch her label with a cashmere collection, transform the venerable Florentine stationary company Pineider into a lifestyle brand, and consult for numerous Italian businesses. Her illustrations graced the pages of Vogue Italia, Vogue Japan, and Marie Claire Italia.
When Moses's husband died in 2010, Vogue Italia's esteemed editor Franca Sozzani encouraged her to return to New York and concentrate on art. Which brings us to her books; exhibitions at New York's Ralph Pucci International, Traffic NYC, and Milan's Nilufar galleries; and a 2020 collaboration with the Fragrance Foundation, a suite of seven evocative portraits each inspired by a particular perfume. Along with celebrating women, Moses embraces diversity herself. "I have such
an eclectic family," she notes. "I'm Jewish. My boys were raised Jewish and spent their childhoods in Italy. My partner is Black. And my niece
is part Chinese." She tells us more.
Interior Design: How did "Thank You Mount Sinai Nurses" evolve?
Rebecca Moses: Through the power of social media and the paintbrush! During the COVID-19 lockdown, I started a project on Instagram called "Stay Home Sisters," in which I asked women to share their stories and photographs and I'd do a portrait of them. The response was remarkable in terms of diversity. There was no particular age group, profession, or class. Letters came in from 23 countries, and these women started corresponding with each other. One letter I got was from a woman named Anne Valentino, who wanted to honor her sister, Linda Valentino, who is vice president of nursing and patient care services for women and children at Mount Sinai Health System and chief nursing officer at Mount Sinai West in New York. Linda shared what she was witnessing professionally. For example, she saw 26 people die in one day. She also told me that the World Health Organization had designated 2020 as the Year of the Nurse and the Midwife, and I said I'd love to do something special for it. Through our pages of correspondence, I brought in Linda Levy, president of the Fragrance Foundation, who reached out to provide 5,000 gifts to the nurses.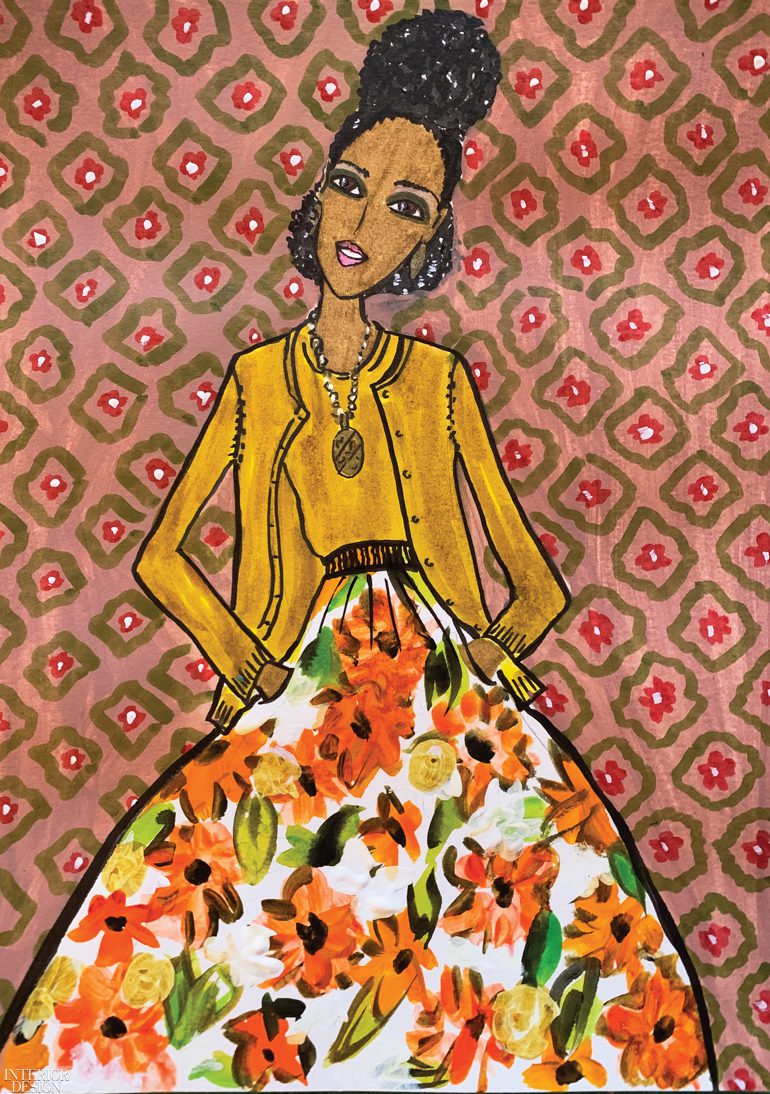 ID: Why only women? Men are nurses, too.
RM: I love men, but I don't draw them. But, I'm indebted to Mount Sinai through a man: My father's life was saved there by a liver transplant.
ID: How did you select the 46 nurses?
RM: The hospital was in charge of that, diversifying among its various departments: oncology, gynecology, obstetrics, radiology.
ID: How did the process work?
RM: The nurses sent me photos of themselves in normal clothes. I did a different print as a background for each painting so, when assembled, they would read as a collage. All the portraits are 9 by 12 inches, in acrylic, gouache, and pen on paper.
ID: Where and how will the exhibit be displayed permanently?
RM: Mount Sinai has to determine where—maybe the nursing school. There is no maquette. That's the beauty of it: We can put these people together any way we choose.
ID: What's next?
RM: I'd like to get all the "Stay Home Sister" portraits, 412 of them, into a museum to show the power and outreach of women during this epic time—and the power of the paintbrush and sharing on a global scale.
I don't want to sell them. I want them to be part of history.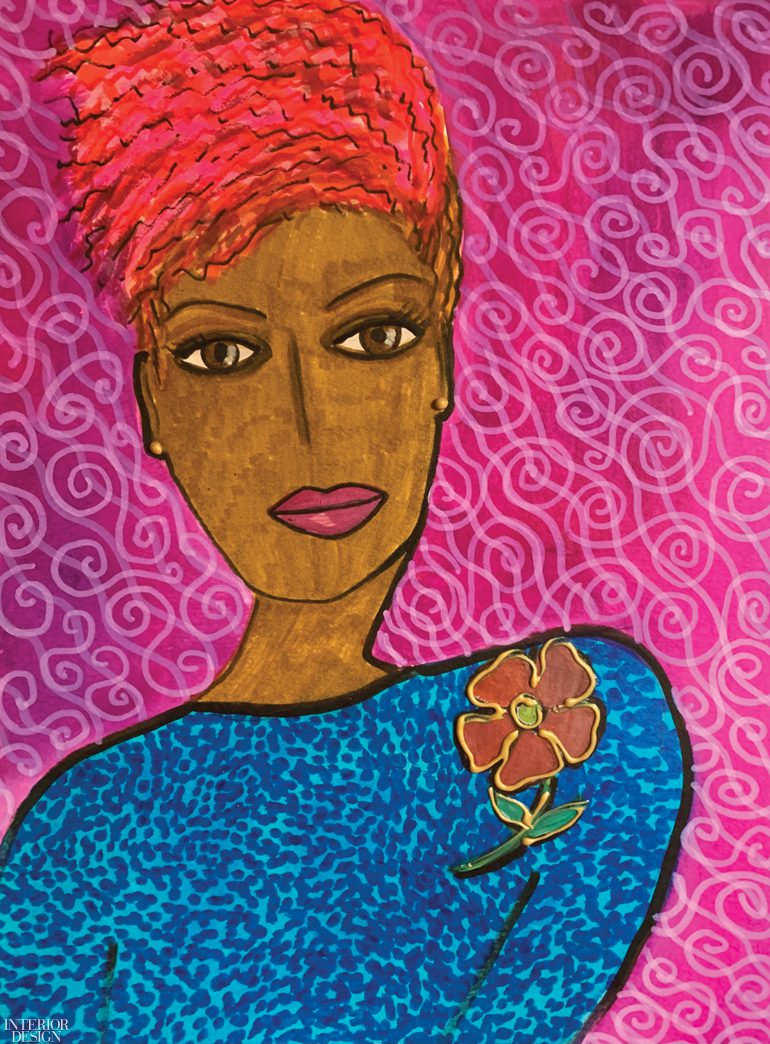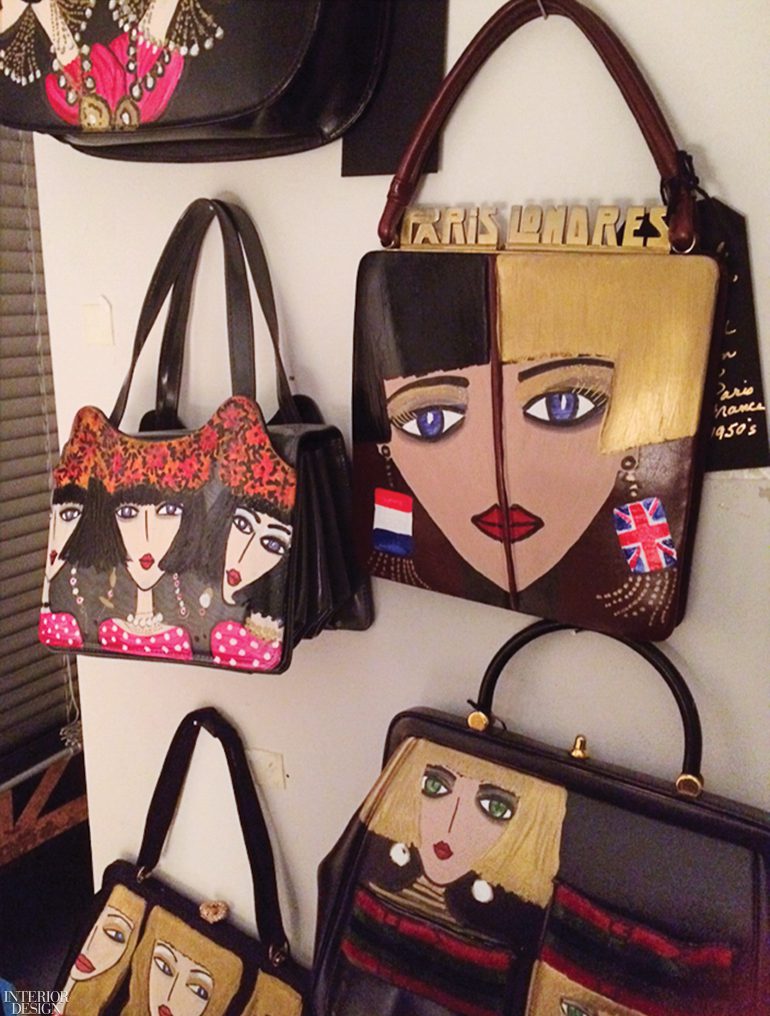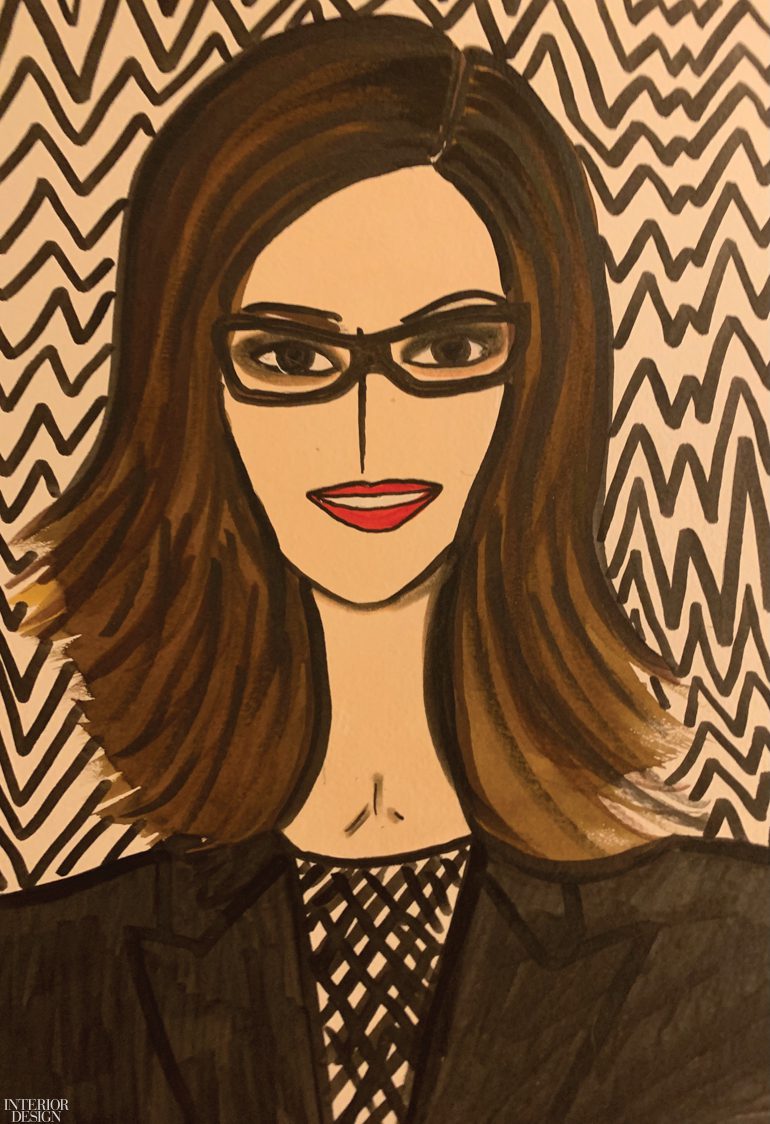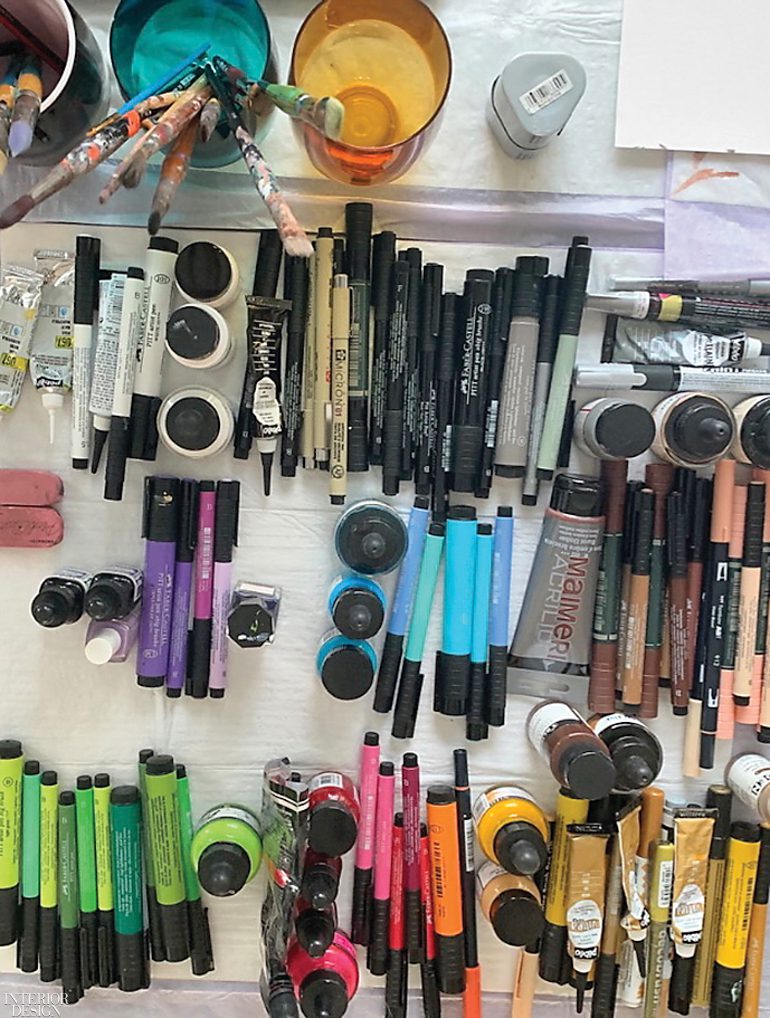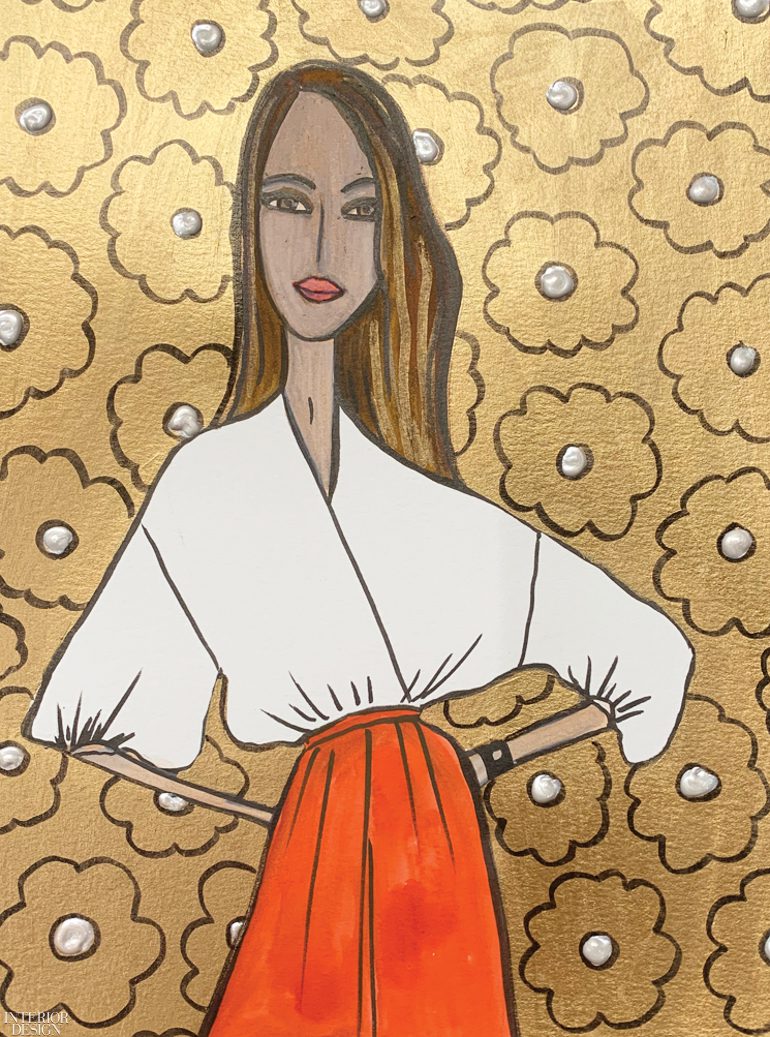 Read next: Rebecca Moses and Cindy Allen Chat via Instagram Live