Pride x Design: Bisexual, Transgender, and Non-Binary Designers Address Inequality
While the architecture and design business might be a safe(r) space for gay men, it remains in many ways a white man's world. According to the 2017 Women in Architecture report, more than 50 percent of women surveyed experienced discrimination, usually in their own offices; 60 percent believe the building industry has not "fully accepted the authority of the female architect." In the design field, almost 90 percent of students graduating from design schools in the United States identify as female, but once they enter the workforce, white women will earn on average 79 cents to a white man's dollar; women of color will earn on average far less.
Bisexual and queer women experience this institutional and structural misogyny with added layers of implicit or explicit homophobia—and in most states and at the federal level with no job protection. Meanwhile, surveys of professionals who identify as transgender, non-binary, and/or gender non-conforming are, apparently, yet to be conducted, although an American Journal of Public Health study indicates that perhaps one in 250 people in the United States claim the identity.
Clearly, while progress has been made over the last few decades, work remains to be done to remove barriers to equality for women, trans, and non-binary professionals. To get a sense of what life is like on the ground, Interior Design talked to designers, architects, and academics in the field across the country.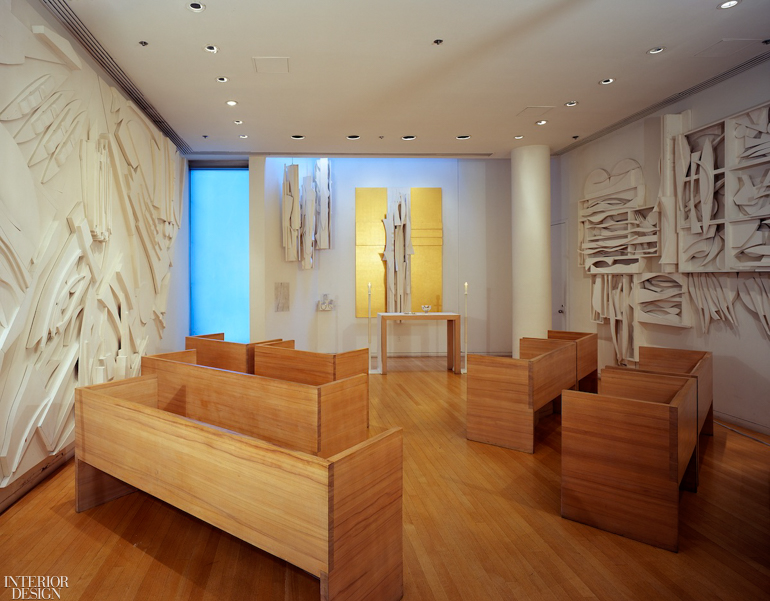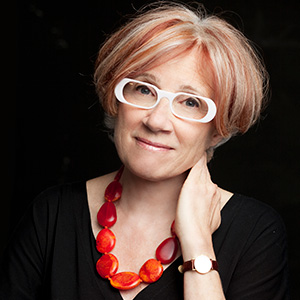 Jane Greenwood is a managing principal of Kostow Greenwood Architects in New York. "I began architecture school already out as lesbian," she says. "And I was really privileged to have joined Michael Kostow at the firm in the early 90s. New York was a little bit of a bubble, but I'll tell you this story. My wife, who was my partner at the time [because same-sex marriage was illegal], was working as an executive assistant at a major architecture practice. She'd been hired just before the end of the year, and invited me to the holiday party. At one point, there was dancing, and she and I danced. The next week she was fired. We did some digging, and sure enough, HR felt having a lesbian Hispanic woman did not fit with their 'model.' It happened all the time and and it still happens."
Outraged, Greenwood went on to cofound the Organization of Lesbian and Gay Architects + Designers, which helped convince the AIA to institute job protection policies for queer workers.
Such efforts form a crucial building block for progress. A good next step, particularly for transgender and non-binary professions, says A.L. Hu, associate AIA and designer at Solomonoff Architecture Studio in New York, would be unconscious bias training in offices—and including the trans community in equity and diversity measures. "Data sways people at the top," Hu says. "If we really want to solve the problem then we have to be counted." Hu, who identifies as transgender and non-binary and uses they/them pronouns, also argues that it's not enough to go out looking to recruit queer people of color. "The AIA will do great work mentoring high school kids or college students, but once they enter the profession, they realize they're not getting paid a lot, and getting harassed. It's not just about convincing people to come here. It's about convincing people to stay."
Beyond structural changes addressing pay equity and glass ceilings, another way to increase retention could be using design itself to address specific problems of the transgender community, thereby centering them in the work itself. "It's great that firms post about pride on social media," says Mira De Avila-Shin, a queer designer in Steinberg Hart's San Francisco office who identifies as non-binary. "But it's unclear what that means at a structural level." She points to the fraught issues of access to bathrooms, which after all is an architectural and design issue as much as a political one. "It's become cool to have gender-neutral bathrooms," she says. But given the astronomical rates of homelessness in the queer and transgender communities, "if the same building has benches with objects to prevent homeless people from taking part in that space, then who are you really helping?"
"The greatest challenge is becoming aware of all the mechanisms that are in place to uphold the status quo," says Ila Berman, dean and Edward Elson Professor at UVA School of Architecture. "Because we are in a creative field, I want to assume we can come up with creative solutions."
Addressing pay equity, child care, socialized misogyny and homophobia, and the way each intersects with dynamics around race and class in the built environment is a long and ongoing struggle. Berman, though, has hope. "I very much believe the way in which our futures will change," she says, "will be by women writing their own material futures. And part of that means redesigning the professions themselves, from within." Let's get to work.
Read more: A World of Pride: Gay Designers Talk About Acceptance and Challenges