Principals Roundtable: Is the Mid-Atlantic Market Declining?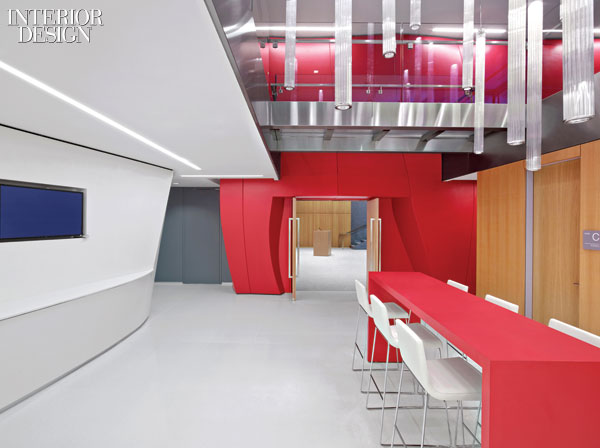 Office of Arent Fox in Washington, DC, by Studios Architecture.





This is the second in a series of three articles that will cover the main issues discussed at the recent principals roundtable held by Interior Design and IIDA at NeoCon East in Baltimore, MD.



Top architects and designers from the Mid-Atlantic region shared with us the current state of affairs in the area at the most recent principals roundtable led by

Interior Design

's President Mark Strauss and

IIDA

's Cheryl Durst at

NeoCon East

.

#1 Is the Mid-Atlantic market seeing the delayed effects of the recession?

Some designers voiced concerns that the market is not as great in the region as it once was. When the recent recession hit, Washington, DC, was one of the cities closest to being recession proof, yet it seems their once booming market is now seeing a decline. Not to mention, Houston, known as one of the top cities for new business, also has the highest unemployment rate at 17 percent. And since last year, GSA leasing is down 96 percent, hinting that work in the government sector seems to be dwindling. However, for residential projects, Washington, D.C. and Baltimore are booming, as well as Boston and Miami.
For office spaces, the vacancy rate is up 20 percent in Washington and developers are questioniong what to do. With the economy in its current state, companies can no longer afford large spaces, and downsizing is the clearest answer. Even the largest leaser, the government, has been consolidating.

#2 Commuting concerns and the cost of living trade-off.

Expansion is, however, occurring in the form of mass transit, coinciding with the needs and desires of the modern-day individual. "People do not want to travel or commute as much anymore," says Rhea Valfor of

Hickok Cole

, therefore the bike lifestyle is becoming ever popular and design has to take this into account, from bike parking at offices or designated storage in living spaces.
Cheryl Durst brought up two recent studies that were just released, one from AARP, and both with identical findings: whether young or old, no one wants to live more than 7 to 10 miles away from work. The days of spending hours in the car are over because people want everything close to home, which coincides with the increase in mobile devices where all information is readily available anytime. Designers recognized that living closer to work may come at a high cost, but the increase in private and public services such as zip car, capital bike, etc., allows for this trade-off.

#3 New lifestyle demands—are they specific to the region or universal?

In regards to the ongoing open office trend, Barbara Mullenex of

Perkins Eastman

mentioned the book

Quiet

by Susan Cain, which argues that humans are split fairly evenly between extroverts and introverts. Therefore, we need to reevaluate the balance between open and closed spaces because not everyone works well surrounded by the noise of others—options should be available. In that same vein, Ken Wilson of

Perkins + Will

suggests a plan similar to a quiet car on a train, where a person would still be surrounded by others but noise would not be allowed.
With a more open office plan, this means the furniture is more important; furniture is taking the place of architecture. Rebecca Jones of

RD Jones & Associates

is still surprised by the amount of wasted space in offices, pointing towards the constant traveling most people are doing and the shift toward mobile work devices. Jones questioned whether all employees need permanent workspaces if they are not always in the office.
In the ever-changing society we live in, our spaces need to adjust to our new lifestyles. Valerie Hassett of Studio Valerie Hassett points out the push toward amenities in all markets. People have certain expectations now when they go into a hotel or step into a new office, and without these amenities people will more than likely be dissatisfied. In that same regard, there seems to be a lot of discussion surrounding people in spaces and locations, but not enough about people and place. When designing for the office today, there is not an equation that works for all companies; companies even less no one size fits all than they used to be. This also includes individuals, who now more than ever are voicing their needs to live and work as happily and successfully as possible.