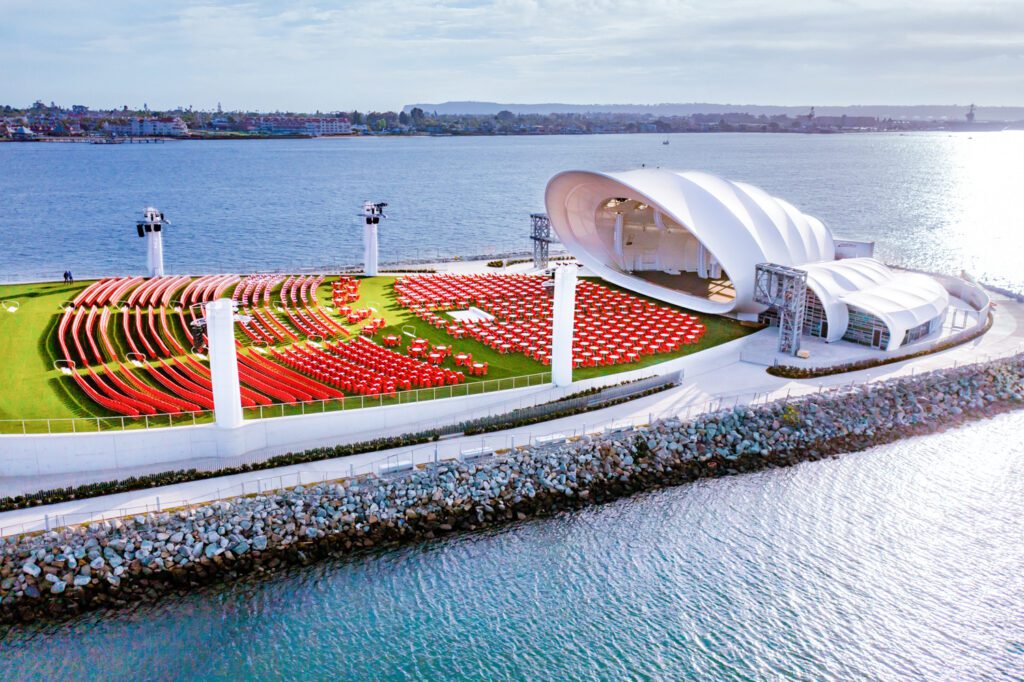 Rady Shell at Jacobs Park Offers San Diego the Gift of Music
San Diego is rapidly developing into quite the cultural scene. First off, it's a gastronome's dream with restaurants—from high-brow to street eats and everything in between—populating all corners of the city. It's home to LUCE et Studio's exquisitely renovated Mingei International Museum, celebrating crafts, makers, and the global reach of everyday objects in a crisp, modern setting within Balboa Park. As for music, the San Diego Symphony has a new world-class home in the Rady Shell at Jacobs Park. The project, by a consortium comprising the U.K.-based Soundforms, Flanagan Lawrence architects, local Tucker Sadler Architects, Expedition Engineering, and ES Global as staging specialists, is said to have an "onstage acoustic equivalent to the high standard of indoor concert halls," according to Jason Flanagan, partner at his namesake firm.
All told, the venue encompasses the permanent, PTFE-lined tensile structure, backstage support spaces for performing artists, three professional kitchens, underground restrooms, and sloped seating on an acre-plus lawn area for 10,000 at the Embarcadero Marina Park South site. With bay views on one side and downtown's shimmering towers on the other, the park setting is easily likened to a scaled-down version of L.A.'s famed Hollywood Bowl, but without the nightmare traffic. And the shell itself is a scaled-up facsimile of the version created for London's 2012 Olympics.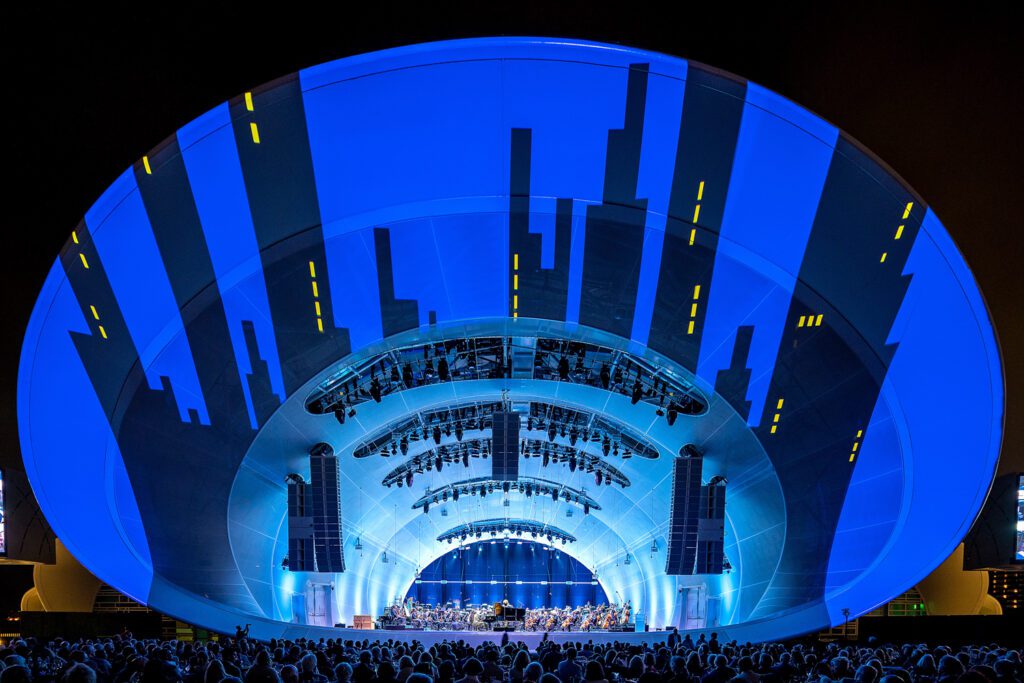 Fashioned like an immense clam or billowing sail, both apt given the location, the shell structure reads shiny white by day. Night is another story when it can glow an otherworldly blue or be vibrant with inside graphics as a projection screen. About 18 years in the making, the entire 13-acre environment was developed by the Unified Port of San Diego and the Symphony. Most of its $85-million cost was raised by the latter through private philanthropy. A gift to San Diego, the Rady Shell at Jacobs Park allows passersby and fishermen to enjoy the music, no tickets needed. Speaking of which, it's not all Beethoven and Bartók. Upcoming are: Chicago, the musical in concert; Peter and the Wolf; the music of John Coltrane; and the songs of Frank Loesser. Nas was among the inaugural star performers, complete with grand-finale fireworks.