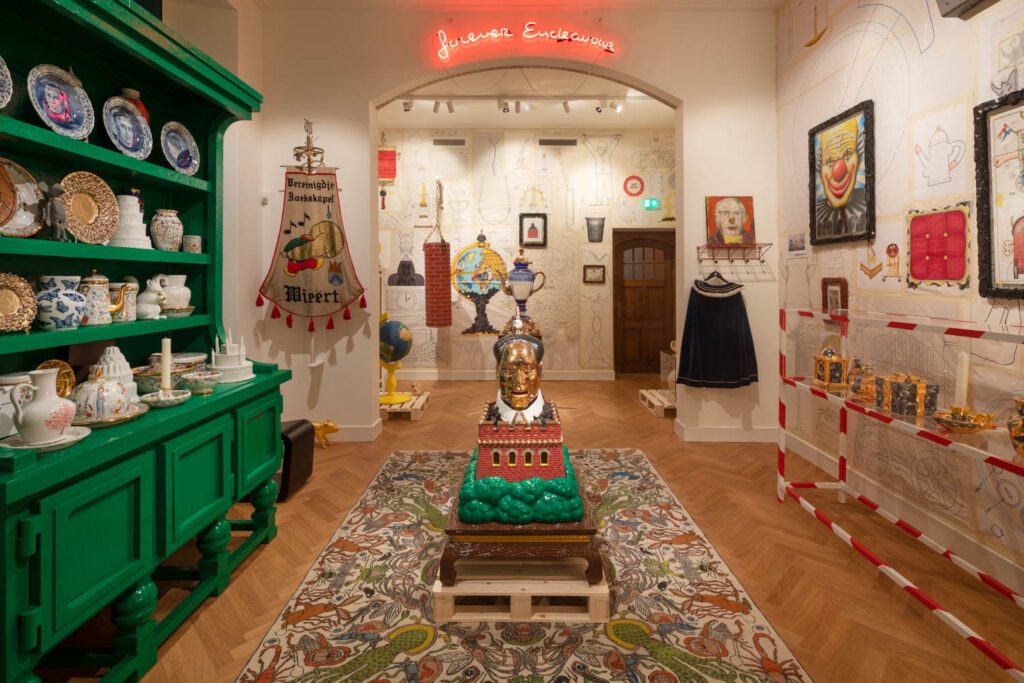 Renovated by Maurice Mentjens, Museum W in the Netherlands Reopens With a Studio Job Exhibit
The Jacob van Horne Municipal Museum in Weert, Netherlands, was already architecturally significant. The institution was contained inside a national heritage–listed structure dating to 1545 that operated as city hall from 1550 to 1979. In 1982, the building reopened as the museum, its collection comprising more than 17,000 works of works of religious art and regional history, ranging from paintings, textiles, silver, and sculpture to ceramics, glass, archaeological artefacts, and video art. In 2019, it closed again for an overhaul, not just in name but also appearance, inside and out—a commission masterminded by Dutch designer Maurice Mentjens. On May 3, the building bowed to the public as Museum W with, among other standouts, part of it wrapped in a golden skin that incorporates Advent calendar-like apertures displaying contemporary art and vividly juxtaposes with the 16th-century brick facade. "In each of my designs, I try to introduce an element that's site-specific," Mentjens says. In the case of this project, the luminous cladding is made of a recycled aluminum and copper alloy, the same material used for Euro coins.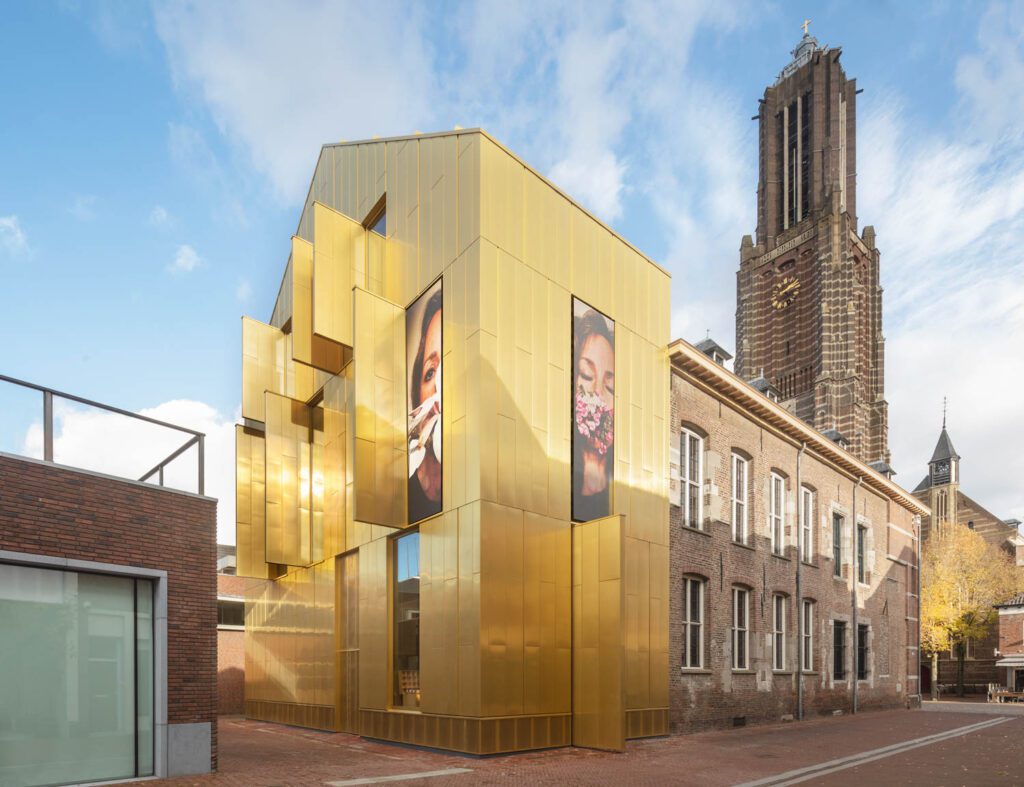 Inside, Mentjens retained and restored much of the existing historic details, including a stained-glass window in the stairwell and the European oakwood flooring throughout the galleries, both elements dating to 1913. But a wall of shelving in the check-in area got the same golden finish as the new facade. Elsewhere, he differentiated galleries by spray-painting walls different saturated hues—red, pink, cobalt blue; walls in the Council Chamber are covered in a pale-blue textile. Yellow appears in the education room, an attic space in the oldest section of the building; under wooden ceiling beams from 1826 are dozens of canary-colored chairs by Richard Hutten.
The reopening kicked off with "FOREVER ENDEAVOUR," a multiroom exhibition showcasing Weert native Job Smeets, of Studio Job. It's a fully submersive installation of his work, both past and present, alongside influences from his life, that runs through October 2 (he'll launch another show in November, at R & Company in New York). Among standouts are Satansbraten, a tall green standing clock from 2012, an oversize chess set from 2018, and a bedspread by Job's niece Conny Greymans-Nijs, along with hundreds of other designs, sculptures, and sketches divided into rooms categorized by color—blue, green, pink, yellow. The title is a comment on Smeets's eternal pursuit within his work for an endlessly creative lifetime of art and design.
Web exclusive images: