Retro Airline Uniforms Displayed at Exhibition in SFO Museum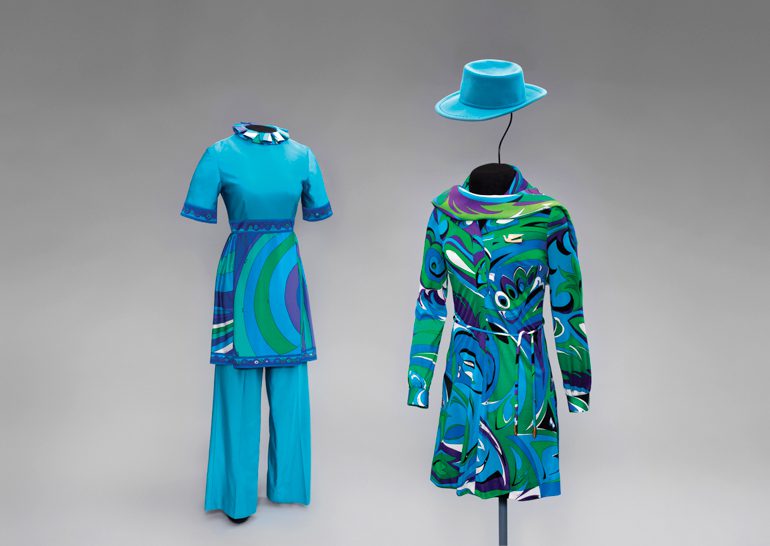 From the quiet skies during the height of COVID to the busy ones of today, air travel, Forbes reports, recovered to, even surpassed at some points, pre-pandemic levels over the July 4th holiday. SFO Museum, a division of San Francisco International Airport, its 30 terminal galleries representing the first and only accredited museum located at an airport, is helping to ease the stress and strife of long security lines and crowded baggage claims with "Flight Patterns—Airline Uniforms from the 1960s–70s." Celebrating the opening this spring of the newest gallery in Harvey Milk Terminal, designed by Gensler, the 17 uniforms on display "represent some of the brightest and boldest items from our permanent collection—perfect for the in­augural show in this exciting new space," curator of exhibitions Daniel Calderon says.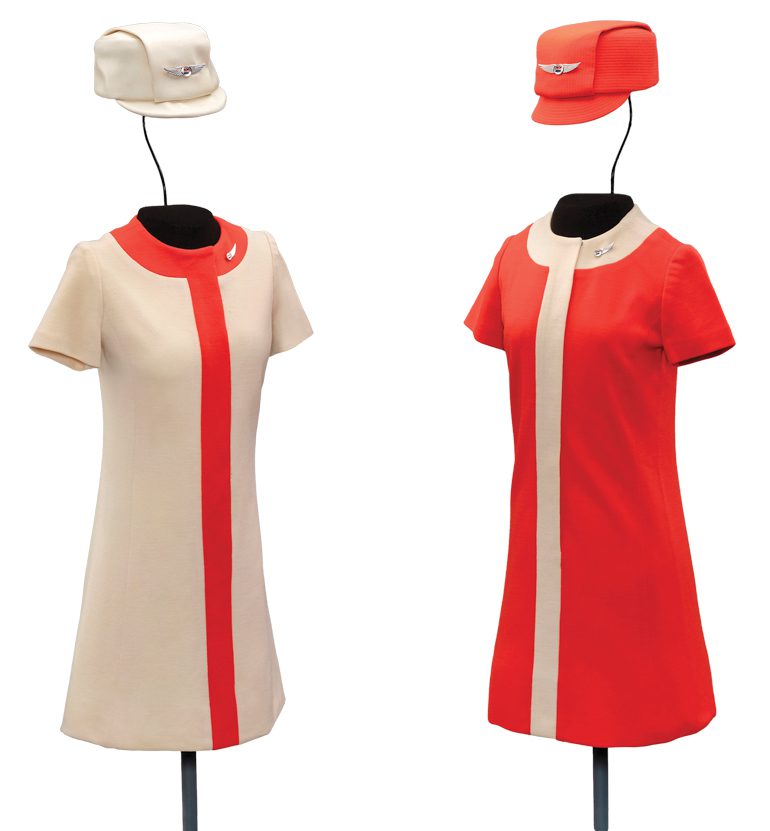 Bright and bold indeed—the outfits…and those who designed them. Streamlined and dashing in red and white are a pair of 1968 United Air Lines uniforms by French-born Jean Louis, who dressed the likes of Rita Hayworth and Marilyn Monroe. Braniff International Airways went even bigger name, commissioning Emilio Pucci for uniforms in 1968 and again in 1972. Additional pieces are from Northwest Orient Airlines, Pan American World Airways, and Trans World Airlines.