Richard Gluckman: 1999 Hall of Fame Inductee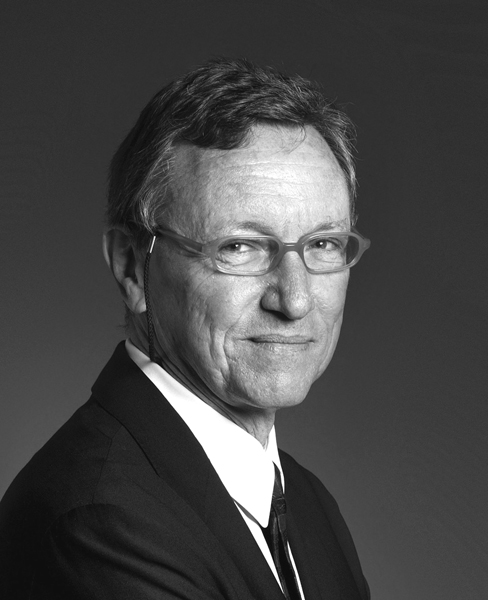 Few designers have articulated a meeting ground for contemporary art, design, and architecture as brilliantly as Richard Gluckman . His projects pursue simplicity and repose yet never fail to yield a strong sense of pleasure. A graduate of the Syracuse University School of Architecture, Mr. Gluckman sailed a small boat from Scotland to Cape Town and Rio de Janeiro before establishing his New York office in 1977.
He began to develop his approach for converting industrial buildings into exhibition space in his work for New York's Dia Center for the Arts, and has gone on to complete numerous important contemporary arts spaces, including the Andy Warhol Museum in Pittsburgh, Site Santa Fe, the Mori Arts Center in Tokyo, and the expansion and renovation of galleries and administrative offices for the Whitney Museum of American Art.
His commercial gallery designs include the Mary Boone Galleries on Fifth Avenue and West 24 th Street, the sublime Paula Cooper Gallery on West 21st Street, and the Gagosian Galleries on West 21 st and West 24 th Streets. Mr. Gluckman has worked with numerous artists on their installations, including Walter de Maria (Broken Kilometer, 1979), and Dan Flavin and Jenny Holzer (several projects with each); he has also collaborated with Richard Serra and Robert Wilson.
His retail projects–including the New York boutiques of Helmut Lang, Gianni Versace, and Yves Saint Laurent–are elegant, intelligent, and sexy. He has designed a spa facility and resort in Arizona, exhibition galleries for Sotheby's New York and Pace Beijing, and One Kenmare Square, an eleven story condominium tower in lower Manhattan. Other projects include the Perelman Building at the Philadelphia Museum of Art, the Picasso Museum in Spain, Museum of Contemporary Art San Diego Downtown, and, most recently, the new Syracuse University College of Law.
Richard Gluckman's work continues to dazzle. A master of proportion, texture, and light, Mr. Gluckman shows us again and again the extraordinary power of design that knows when to hold back, and when to give.