Rockwell Group to Design Nobu Hotel in Chicago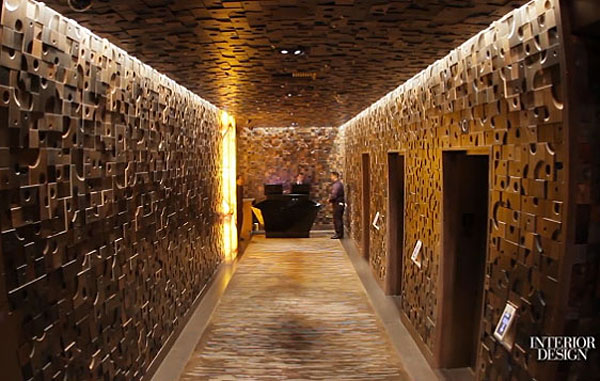 Nobu Hotel Caesars Palace, Las Vegas, designed by Rockwell Group.

Nobu Hospitality plans to open a combination hotel and restaurant in Chicago's West Loop neighborhood in early 2016. Shawn Sullivan, partner and studio leader at the Rockwell Group , has been named the designer for the project and will tap into his previous experience designing other properties for the lifestyle group, including its debut hotel, the Nobu Hotel Caesars Palace in Las Vegas , which opened in 2013 and received a "Hottest New Hotels" ranking by CNN.
Although plans for the hotel and restaurant are still being finalized, some details have been released. We know that the hotel will contain 155 luxury rooms and the restaurant will have an indoor and outdoor bar. In addition, there will be a lounge and venue on the rooftop. As with all Nobu properties, this project is inspired by Michelin-starred chef Nobu Matsuhisa, whose culinary work has been lauded for decades. Matsuhisa will play an integral role in all aspects of the project, along with his business partners, actor/director Robert De Niro and Hollywood producer Meir Teper.
Nobu Hospitality operates hotels and restaurants across five continents, with hotel properties in Las Vegas, Miami, Manila, and Riyadh. Hotels are also being developed in London and Bahrain.