Ronald Krueck: 1993 Hall of Fame Inductee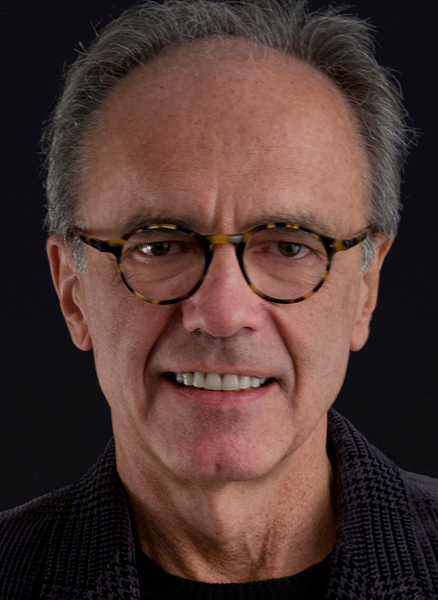 As a founding partner of

Krueck + Sexton

and a fellow of the American Institute of Architects, Ron approaches each design as a unique project with its own set of problems and opportunities. His unparalleled ability to listen, rather than to be heard, is his unique strength, as he strives to interpret the client's words.

Graduating from the College of Architecture at the Illinois Institute of Technology in 1970, he went on to study painting at the Art Institute of Chicago. At a time when post-modernism wasthe trend in architecture, Ron was true to his belief in the modern canon with his first project,the Steel and Glass House (1981), which advanced modernism to its next chapter and, as noted by Progressive Architecture, "changed the subject matter from truth to understanding."

When asked to describe the firm's work, Mr. Krueck responds not with characteristic adjectives but with a commentary on method. "Our work is an evolutionary process of investigation of the modernist doctrine into the more baroque. " Strong geometry and a dense materials palette of texture and color are components of Krueck's architecture and his interiors. Often Krueck + Sexton's work incorporates veils of transparency, breaking down perceptions of spatial boundaries and endowing the installation with an aura of mystery.

Teaching has always been an important part of Ron's contributions back to the professionand its next generation. He has been on the faculty of Harvard Graduate School of Design and the Illinois Institute of Technology, where in addition to meeting the day-to-day needs of a thriving practice, Ron has taught design studio for 36 years, mentoring hundreds of aspiring young architects.

An advocate for the preservation of Modern architecture, Ron has been an active member of the Friends of the Farnsworth House and the Mies van der Rohe Society and has served on the Board of Trustees for Fallingwater for ten years. Ron is on three curatorial committees at the Art Institute of Chicago: Medieval Through Modern Painting, Contemporary, and Architecture. Always committed to his clients over any preconception, Ron helps each project find its purpose. Listening with interest, Ron is able to cull through their aspirations and realize their vision in ways otherwise unimagined.


<<Back to All Hall of Fame Members