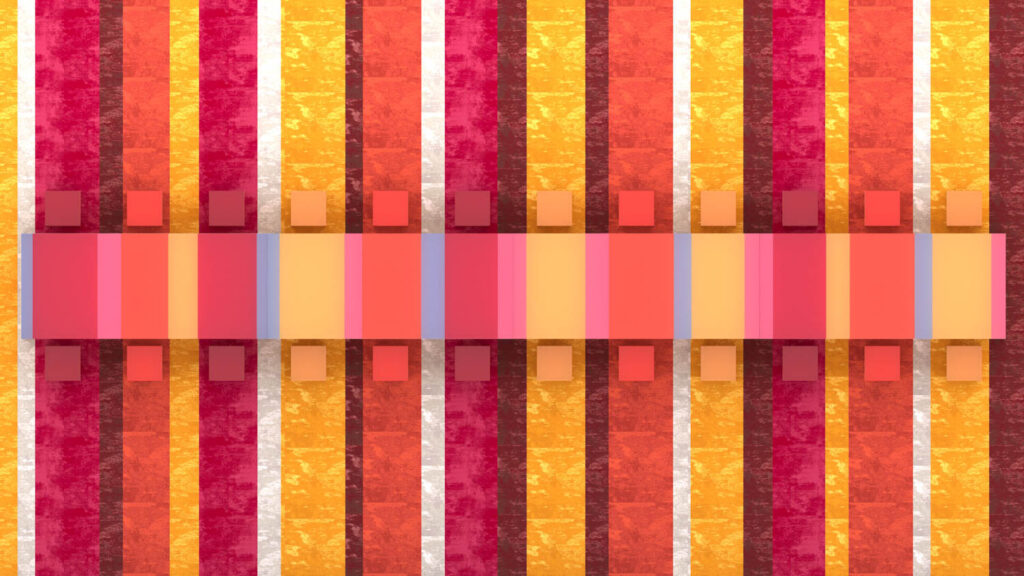 Color Story: Inside SANDOW Design Group's 2023 NeoCon Lounge
NeoCon 2023 is fast approaching. While there's no shortage of sights to see during the three-day event, SANDOW Design Group's DesignScene lounge offers a hard to find commodity—space to unwind. Located on the 11th floor of THE MART in Chicago, this year's DesignScene invites visitors to dive into color.
Created in partnership with 3form for the second year in a row, the expansive lounge features stripes of bold hues, from golden yellow to energizing magenta, offering a feast for the eyes. "This year's DesignScene is all about immersing yourself in color (in a big way) to find inspiration and create connections to one another," says editor in chief Cindy Allen.
The design spotlights Interior Design's signature shades in unexpected ways, weaving a color story that connects the broader design community. "A 3D interpretation of the magazine's staple warm palette with a rhythmic flow of color and light inspires conversation and community," shares Ryan Smith, chief creative officer at 3form. "People can come and feel as if they are in the magazine."
Visitors also can catch Interior Design editors in action, creating each edition of the Neocon ShowDaily newspaper. Plus, glimpse ongoing industry roundtables with design leaders and say hello to rising stars selected to participant in our First NeoCon program in partnership with THE MART.
3form and Interior Design collaborate on DesignScene for NeoCon 2023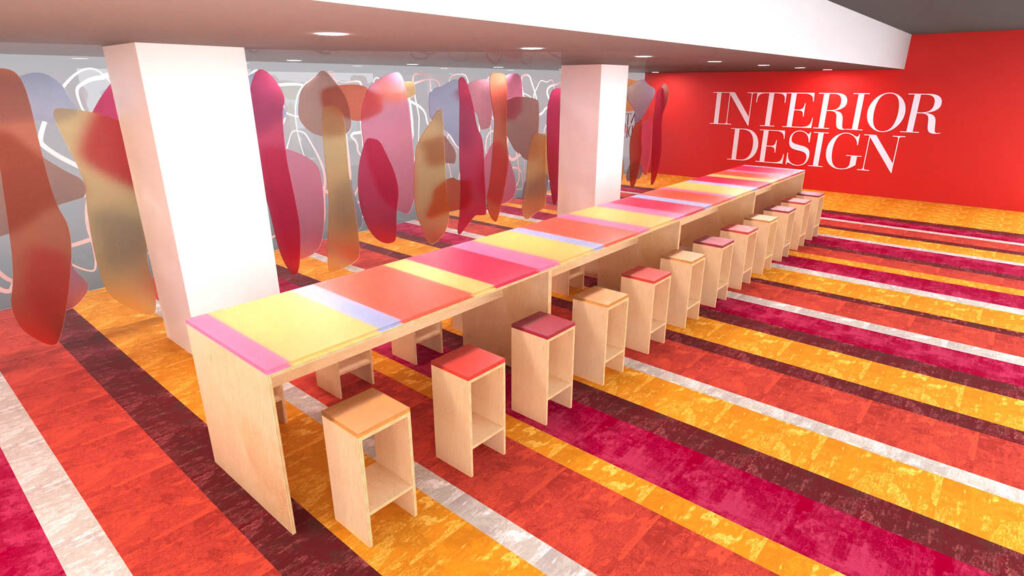 DesignScene promises to be exactly what its name suggests—a place to kick back surrounded by great design. Recharge among 3form's suspended shapes made of Varia, a translucent material that captures and casts light from floor to ceiling, making the space come alive. Tables and chairs are made from Chroma and the Interior Design logo is Sola Felt—all sourced from the brand's reclaim program designed to keep materials from ending up in a landfill. And the sustainability story doesn't end there. After the show, all materials will be recycled into 3form's Flek material. "Doing this again, for the second year, offered an opportunity to do a bigger and more all-encompassing version than the previous year, fully representing the design energy of Cindy and the magazine," says Smith.
SANDOW Design Group's DesignScene also will play host to the Sustainability Lab by Metropolis during Neocon, featuring sustainability talks, artist workshops, and discussions on equity in design capped off by a happy hour by Material Bank Tuesday, June 13 at 4pm CT.
"Oh, and you'll even have a chance to put your own personal spin on the place," adds Allen. "But it's a surprise, so you'll just have to stop by!"
---
Want the inside scoop on NeoCon 2023? Tune into NeoConversations hosted by Amy Devers on SANDOW's Surround podcast network.
---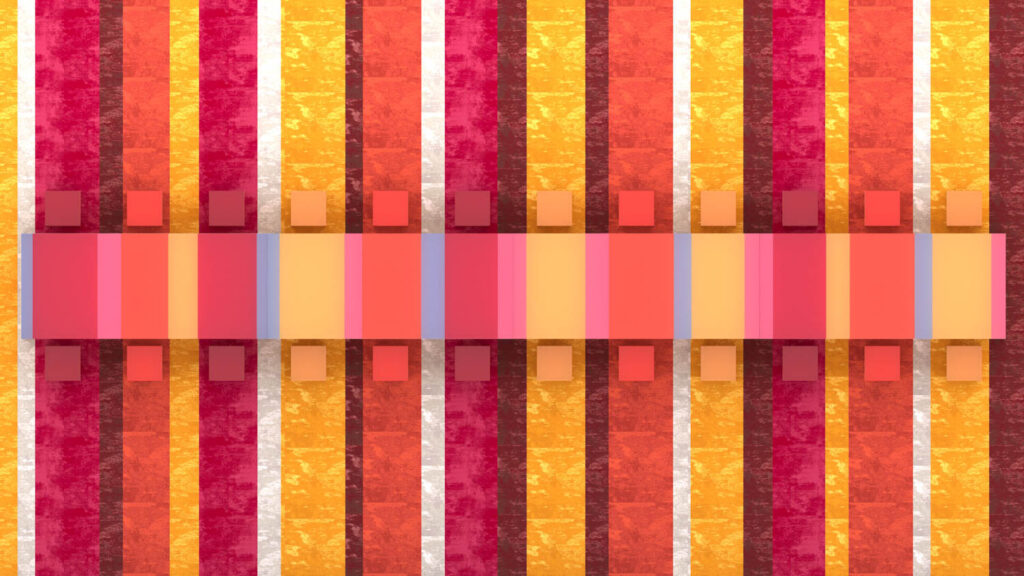 A big thank you to our partners who provided products throughout DesignScene by SANDOW: 3form, Andreu World, Benjamin Moore, Carnegie Fabrics, Davis Furniture, Division Twelve, Mohawk Group, and Momentum Textiles and Wallcovering.