Saturate Spaces in Color with Benjamin Moore's Gennex® Colorants
For thousands of years, people have relied on paint to communicate ideas and preserve stories. Even in its most rudimentary form, made from colored rocks, sand, and minerals, early civilizations found ways to document and display traces of their daily lives using mixtures of liquid color. In a designer's toolbox, paint remains one of the most powerful means of adding personality to a space, achieving subtle and striking transformations alike. But finding the perfect hue is no easy task.
Legacy paint brand, Benjamin Moore®, a leading manufacturer of paint since 1883, offers an ideal solution, tapping into its well of expertise to create proprietary Gennex® colorants, which make possible more than 3,500 stunning, one-of-a-kind shades designed to withstand the test of time. More than 10 years ago, Benjamin Moore reevaluated its paint-making process, introducing new formulas, color machines, and colorants to ensure product quality and accuracy. At that time, the brand also unveiled its innovative Gennex® Color Technology, a key element in the making of all its signature paints.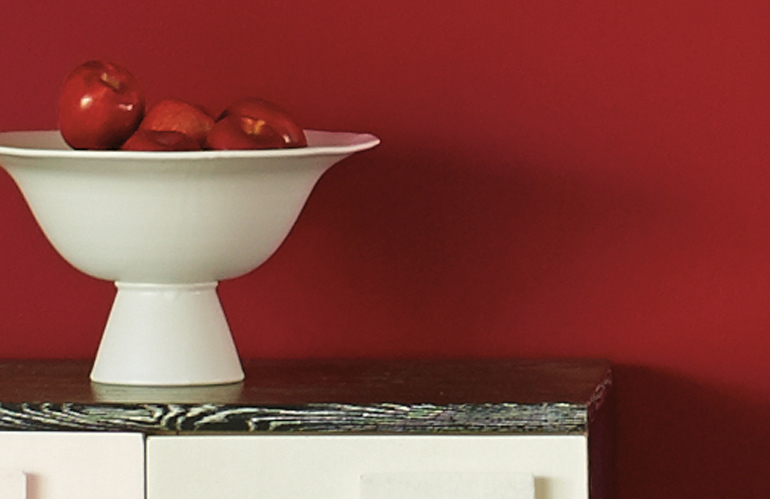 Unlike common paint colorants that rely on certain chemicals, including one or more surfactants, to help with pigment distribution, flow, and leveling, which often weakens the paint and effects durability, Gennex waterborne colorants deliver superior performance on all accounts—offering color consistency without added chemicals.
"The development of Gennex prompted us to rethink our entire paint-making process," note members of Benjamin Moore's product team. "We wanted to create a colorant system that would add not only color to a paint, but key attributes without adding additional VOC to the product." This means Benjamin Moore paints meet or exceed even the most stringent environmental standards. "We realized that if we made our own colorants, designed specifically to work with our paints, we could remove unnecessary VOC-containing chemicals that weaken paint. What we ended up with is a formula that's better, stronger and simpler," the team added.
Designers have limitless possibilities when it comes to palette selection, too, given that Gennex colorants are formulated specifically to work with Benjamin Moore paints. Since the brand manufactures its own resins and colorants, the team ensures each paint shade offers consistent color performance with limited batch-to-batch variations. Benjamin Moore's color lab experts closely monitor quality throughout each manufacturing stage, managing an extensive process that includes precise color matching for every product in every base.
But Benjamin Moore doesn't stop there. "Color accuracy goes beyond just the colorant—this expands to our color tools and collateral that are required to meet our strict color standards," notes the product team. For unmatched quality paints made to last, designers can rest assured that Benjamin Moore paints not only imbue a space with truly unique degrees of depth and character, they also provide protection against fading and harsh conditions, all without harmful chemicals, for years to come.