Saul Feldberg, Founder of Global Furniture Group, Dies at 87
Saul Feldberg, who catalyzed a new era of office furnishings, recently passed away surrounded by his family at age 87. With a vision to create an efficient and affordable office chair, Feldberg founded Global Furniture Group in 1966 and later established Teknion, with the architecture and design community in mind, in 1983.
Under Feldberg's leadership along with his sons Joel, president of Global Furniture Group, and David, CEO of Teknion, the companies have grown into international businesses that continue to profoundly shape how people move through and interact in interiors. Last year, Global Furniture Group was recognized as a 2022 Interior Design HiP Award honoree in the health and wellness: furniture and seating category for the brand's Calidon seating and tables.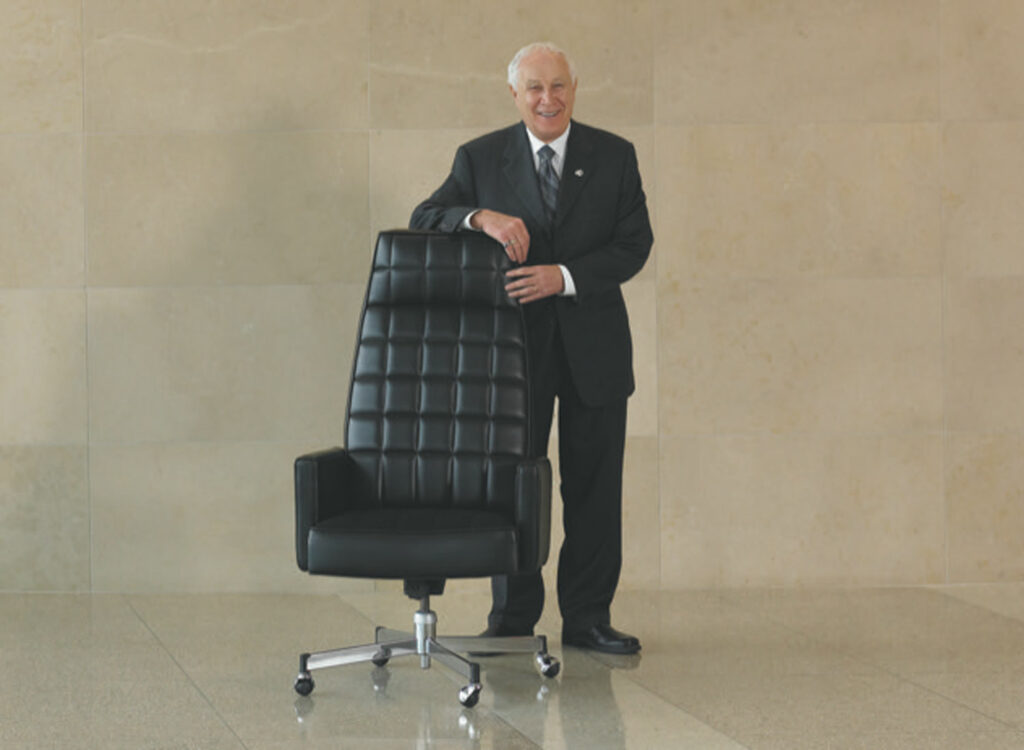 Known for his generosity and commitment to his family, work and community, friends and colleagues recall Feldberg's friendly demeanor. "He personified his grassroots leadership style by walking the factory floor daily, greeting everyone by name," share colleagues. "His indomitable spirit lives on in the entrepreneurial culture of the Global Furniture Group and Teknion family, where individual initiative and personal commitment continue to drive our success."
Born in Poland, Feldberg immigrated to Canada in the early 1950s where he began to build his international enterprises, establishing his decades-long career. In recognition of his influential entrepreneurial drive, Feldberg was awarded the Order of Canada in 2018. "He has achieved success in the global market while upholding a commitment to maintaining facilities and expertise in Canada," according to a statement on the governor general of Canada website regarding the honor. "He is recognized as a man of humility and generosity whose philanthropy has touched dozens of charities in Canada and Israel, including many of Toronto's health, education, social and religious institutions."
Feldberg is survived by his wife, Toby, as well as their four children, Janice, David, Joel, and Bernie.