Sponsored Content: Sero, A New Design Approach by Tandus
Today's office design utilizes more day lighting, less walls, and more collaborative work environments, opening up large areas of the workplace and putting more emphasis on the floor plane. Collaboration is the key element in this new design as traditional L-shape workstations are being replaced with straight counters, a style known as benching. Benching has opened the floor plane; and new, more sophisticated floor styles are being specified. Another important factor in a healthier work place is lighting. More offices are converting drywall to glass for a more transparent environment with the use of day lighting. This transparency puts more emphasis on the floor plane, again requiring a refined, yet contemporary floor design.
This change in the workspace environment led

Tandus

to innovate a new design technology called

Sero®

. Tandus' break-through Sero design applied to hybrid resilient flooring (

Powerbond®

) and modular carpet was made to create stunning vistas in the collaborative officescape. Two unique floorcoverings working in tandem in fresh, new innovative design options through the layering of texture and color to create patterns that break the boundaries of the square.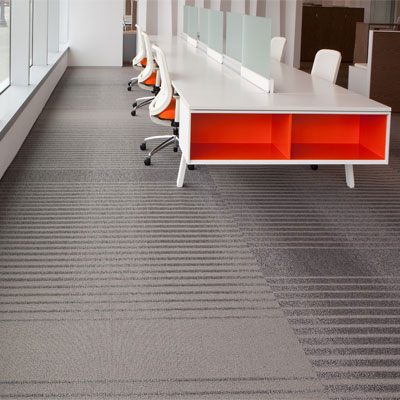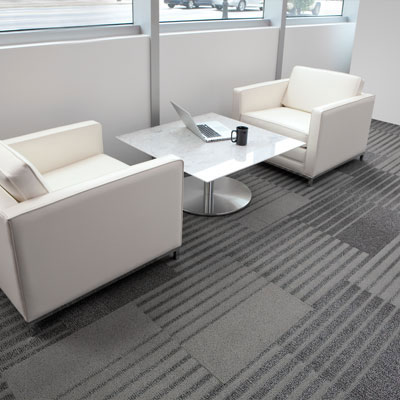 The Sero design technology produces fluid transitions of pattern and color, allowing patterns to shift, flow and pool across the entire floor plane for a dramatic unified design statement that visually transcend the limitations of the room.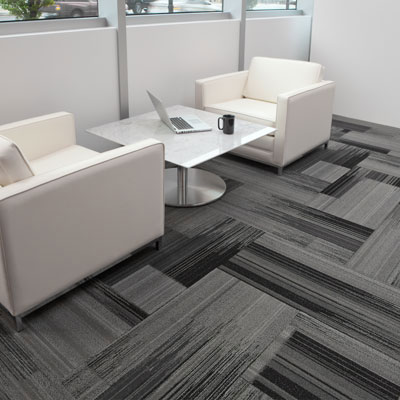 Tandus and Sero design technology work in tandem to offer designers maximum creative flexibility. In today's officescape where floorcoverings are now more visible, more personal and a greater part of the office experience, Sero designed hybrid resilient flooring and modular carpet offer flawless design possibilities.