Signature Series by Ronbow: The Bathroom Redefined by 9 World Renowned Designers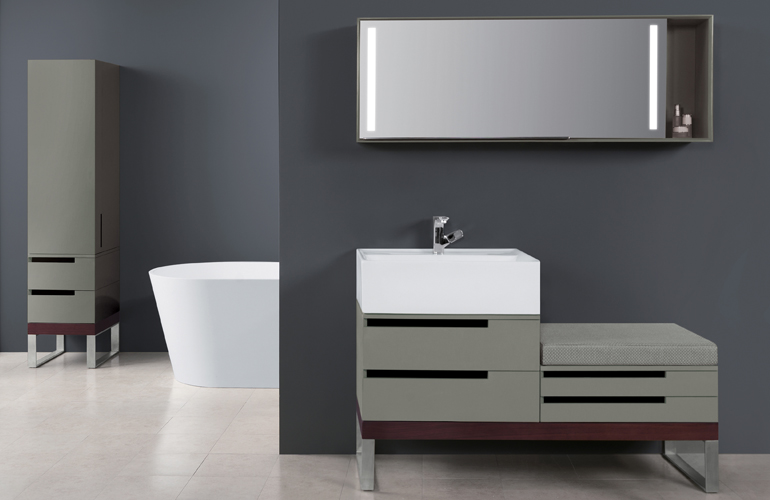 Ronbow is synonymous with quality, craftsmanship and diverse product offerings all over the world – driven by innovation in design, technology and refined manufacturing practices. Never content to stop there, they have taken their brand evolution to the next level with a new bath furniture suite embodying modern European design. The new Signature Series by Ronbow is a diverse collection of extreme quality and refined luxury with globally trendsetting bathroom products designed by the world's premier artists, designers and design firms, who have re-imagined the bathroom space through their design sensibilities.
Bringing together some of the world's most innovative masters of expression, the Signature Series marks the rare occasion that nine of the world's most distinguished designers have been chosen to create their own collections for one single brand: Pininfarina (Italy), DANELONMERONI (UK), Ramon Esteve (Spain), Ora Ito (France), Kurz Kurz Design (Germany), Joan Lao (Spain), Phoenix Design (Germany), Matteo Thun & Antonio Rodriquez (Italy) and Alexander Zhukovsky (Russia).
These renowned designers are recognized for their contributions to iconic brands such as Nike, Adidas, Vuitton, Apple, Audi, Mercedes and a firm synonymous with several exotic Italian automobiles. (In fact, their logo is attached on each vehicle.) These collaborations speak volumes about a brand. The designers have entrusted their prestigious reputations to Ronbow because they know Ronbow can deliver on their design visions with world-class manufacturing capabilities, finishing techniques and exceptional product quality in everything that they produce.
The Signature Series includes 11 unique collections in multiple options and configurations, with convenient and smart innovations such as LED touch sensitive mirrors, Bluetooth technology, USB ports and plug outlets incorporated into the product, as well as unique material pairings. The series explores a variety of design aesthetics, from modern and linear to vintage and mid-century inspired. The combination of these innovative features and styles results in a series of next-generation bathroom furniture and complete suites unlike any seen before.
Review the diverse and expansive collections at www.Ronbow.com