Snarkitecture Toasts 10 Years With a New Monograph
In 2000, artist Daniel Arsham asked budding architect and designer Alex Mustonen to help him draw a staircase for an assignment at the Cooper Union, where the two were enrolled. Five years later, Arsham enlisted Mustonen's architecture skills for an excavated wall installation at a Dior Homme boutique in Los Angeles. The idea of creating an ongoing collaborative practice that experiments on the spectrum between art and architecture was soon born—the two founded Snarkitecture (named after Lewis Carroll's poem The Hunting of the Snark) in 2008 and transformed a down-at-the-heels Brooklyn warehouse into their studio. The goal? "Make architecture accessible and engaging," says Mustonen.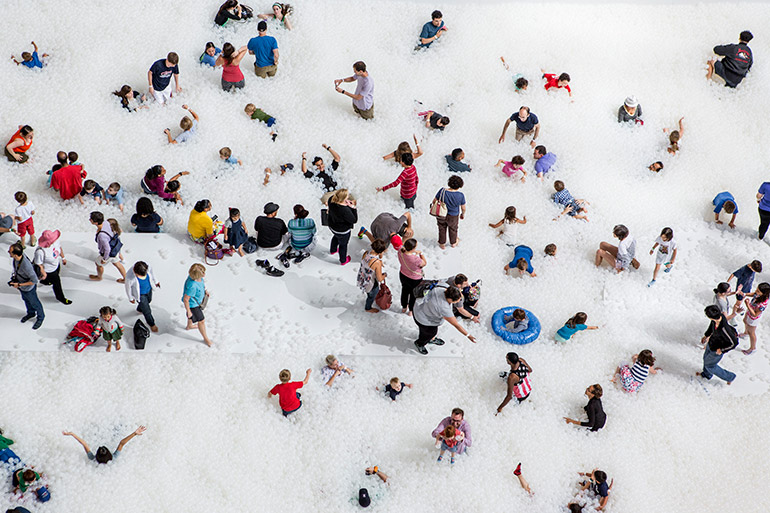 Arsham, Mustonen, and Benjamin Porto, who joined as partner in 2014, now spearhead Snarkitecture's day-to-day operations and mastermind boundary-pushing environments and product collaborations from fashion to furniture. Each project challenges the imagination by distilling common objects and settings to their essence—monochromatic environs and the repetition of singular elements define the firm's oeuvre. Take The Beach, where visitors traversed a swimming pool filled with nearly a million translucent plastic balls, or streetwear brand KITH's Brooklyn outpost, crowned with a canopy of stark-white Air Jordans.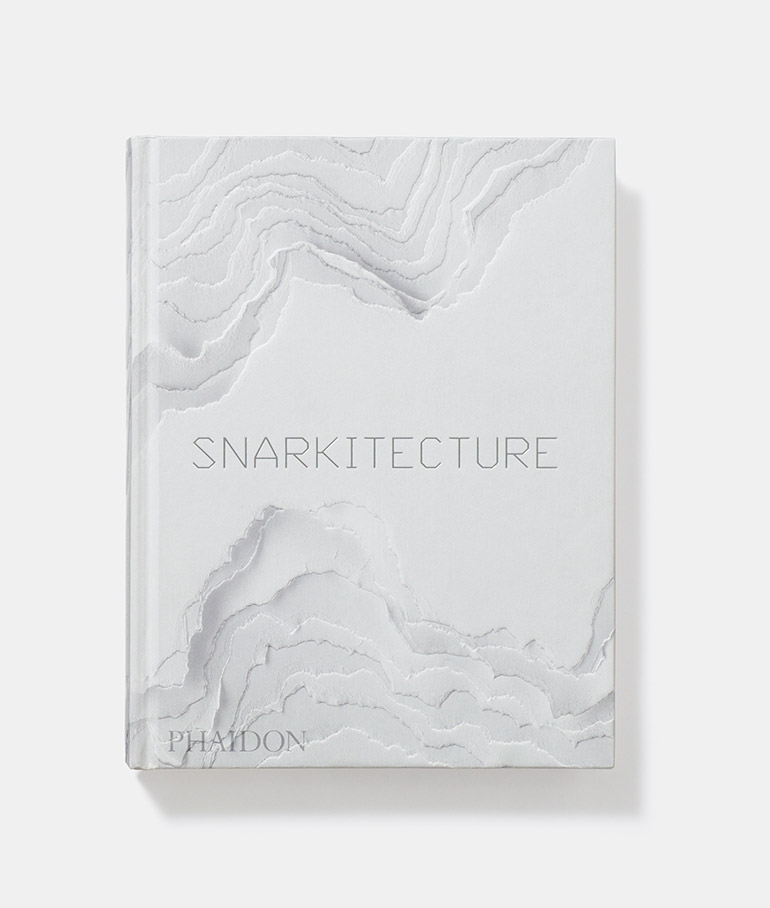 The studio's work eschews categorization, writes curator Maria Cristina Didero in Snarkitecture (Phaidon), and "exists between boundaries of inventiveness, exploring its indefinite perimeters with the purpose of reimagining our everyday surroundings to create the extraordinary." The 255-page monograph commemorates the studio's tenth anniversary and spotlights a staggering 70 of Snarkitecture's most memorable projects. It's also encased in a tactile cover à la Topographies, a wall covering designed in collaboration with Calico Wallpaper. A technical index reveals architectural plans and materials used for each project and concludes with an in-depth conversation where each partner recounts the backstories behind notable commissions and offers exclusive insight into their process.
The monograph's release precedes "Fun House," the National Building Museum's 2018 Summer Block Party, which happens to be Snarkitecture's first comprehensive museum exhibition, open July 4 to September 3. Expect a temporary freestanding structure that reimagines the home via interactive rooms and, of course, classic Snarkitectural elements.