Snøhetta and Georg Jensen Make a Perfect Pairing
Georg Jensen, the legacy Scandinavian brand established in 1904, introduced the Terra Collection of plant accessories today. Designed in collaboration with the Norwegian architecture and design firm Snøhetta, designers of the Norwegian National Opera and the San Francisco Museum of Modern Art extension among a myriad of other projects, the effort expands the design language of the maker best known for its elevated line of silverware.
The collection encompasses nine pieces perfect for indoors or out that mix Georg Jensen's familiar stainless steel with warm terracotta, a material new to their line of wares although the company's namesake was himself a ceramicist.
An innovative approach: three of the plant pots are reversible, allowing the individual to choose the orientation to fit the plant's needs. A set of three small planters sits within a stainless tray, perfect for an indoor herb garden when placed on a kitchen sill. The terracotta comes into play for the creation of two large-scale planters with gently-sloped sides. A small pot, watering can, and small watering globe—all in stainless steel—fill out the group.
A standout innovation of the collection is the elegant watering can design. A welcome change from the typical utilitarian form, this attractive vessel lends itself to daily display. Its design is carefully calibrated in stainless steel so its spout won't drip when turned back to an upright position post-watering.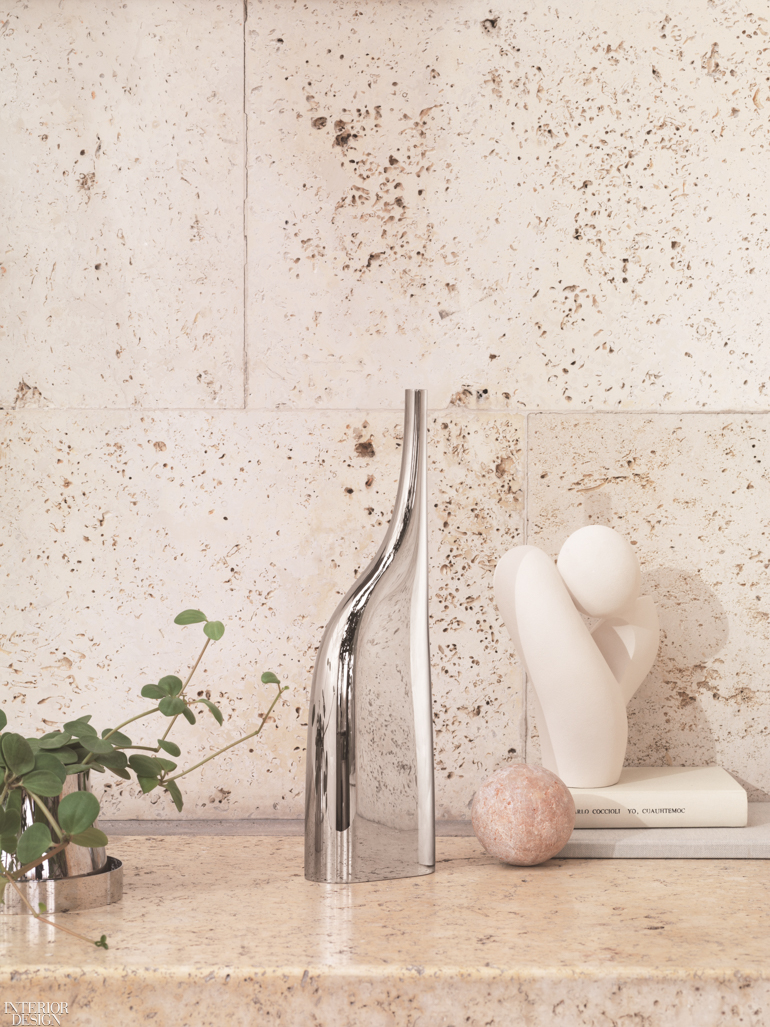 The organic forms of the collection were inspired by the undulating waves of water and its reflective flow. "The idea behind the collection was to create a world of plants, derived from the logic of nature," said Marius Myking, director of product design at Snøhetta. The design team marveled in their access to Georg Jensen's fully-operational silversmithy in Copenhagen, allowing the designers to see the craft up close. "We approach our product design from a 'less design' perspective," said Myking, and the result is timeless.