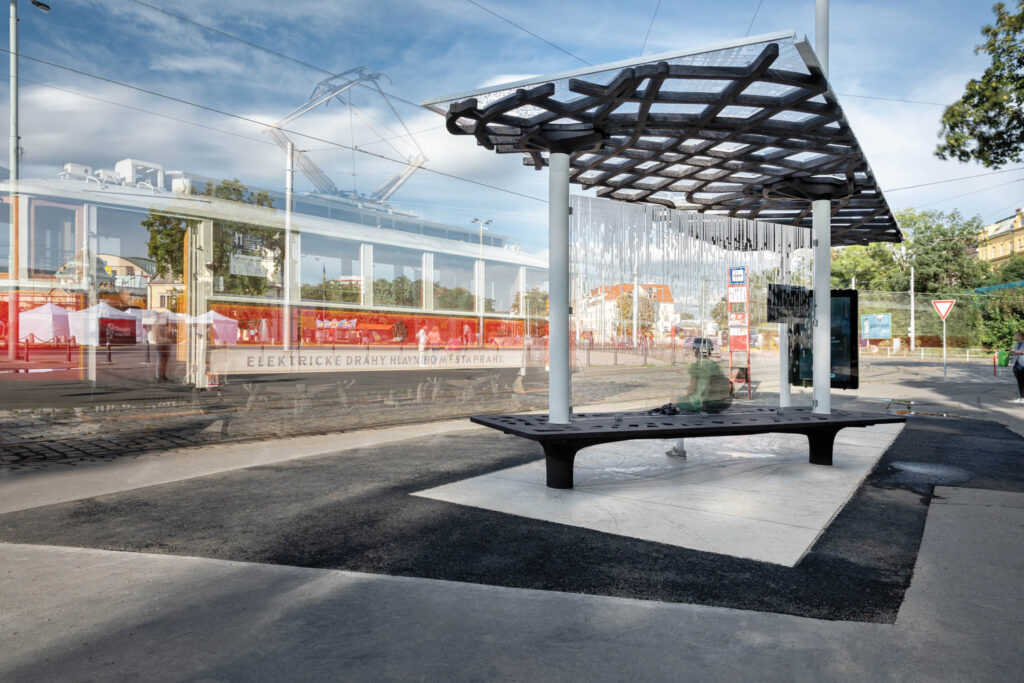 So Concrete Builds a Sustainable Transit Stop in Prague
Employing robotic fabrication and a super-strong mix of the material it's titled after, So Concrete has built a sturdy and sustainable transit stop in Prague.
After being awarded a commission by the city of Prague to design the Výstaviště tram stop from 3-D printed ultra-high-performance concrete, local multi­disciplinary studio So Concrete enhanced an initial AI rendering with a 1:50 scale model of the structure's canopy.
How So Concrete Built a Sustainable Tram Stop
In conjunction with engineering consultant Stráský, Hustý, a more detailed rendering was made with Rhinoceros.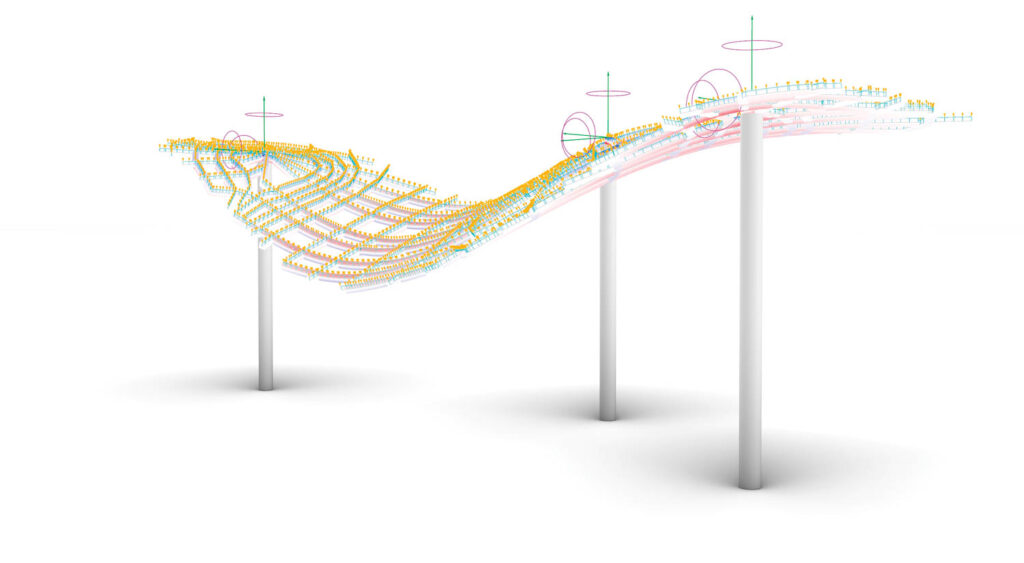 Another rendering examines the three columns supporting the canopy and bench to determine the least amount of steel needed, thereby reducing the project's energy use.
Trajectories of a six-axis robotic arm were mapped out before the 3-D printing process, which resulted in a compression strength five times that of regular concrete.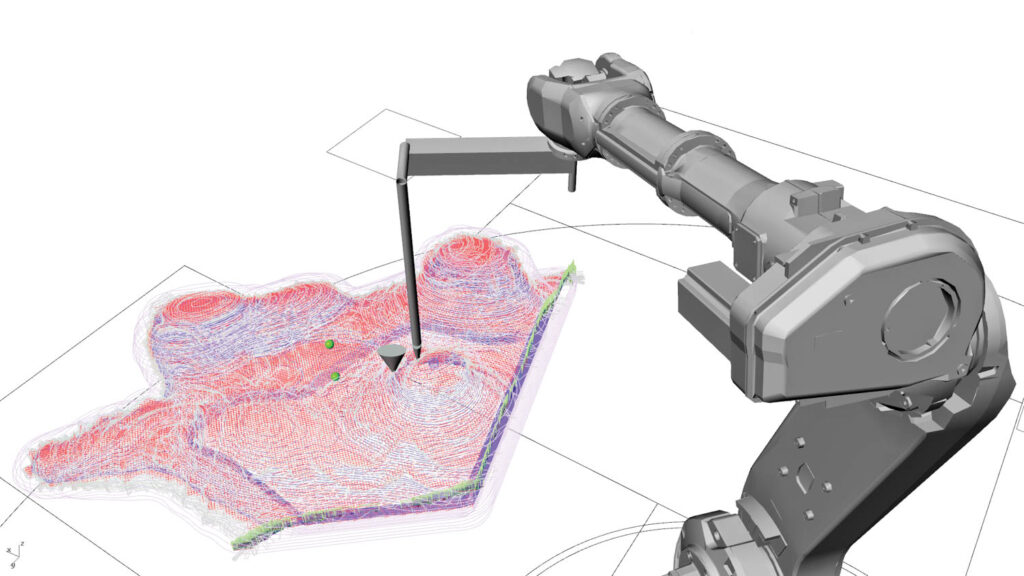 A ma­terial specialist at So Concrete prepared the UHPC, modified to ensure optimal printing for the canopy and bench, which were both printed in six pieces before being assembled on-site.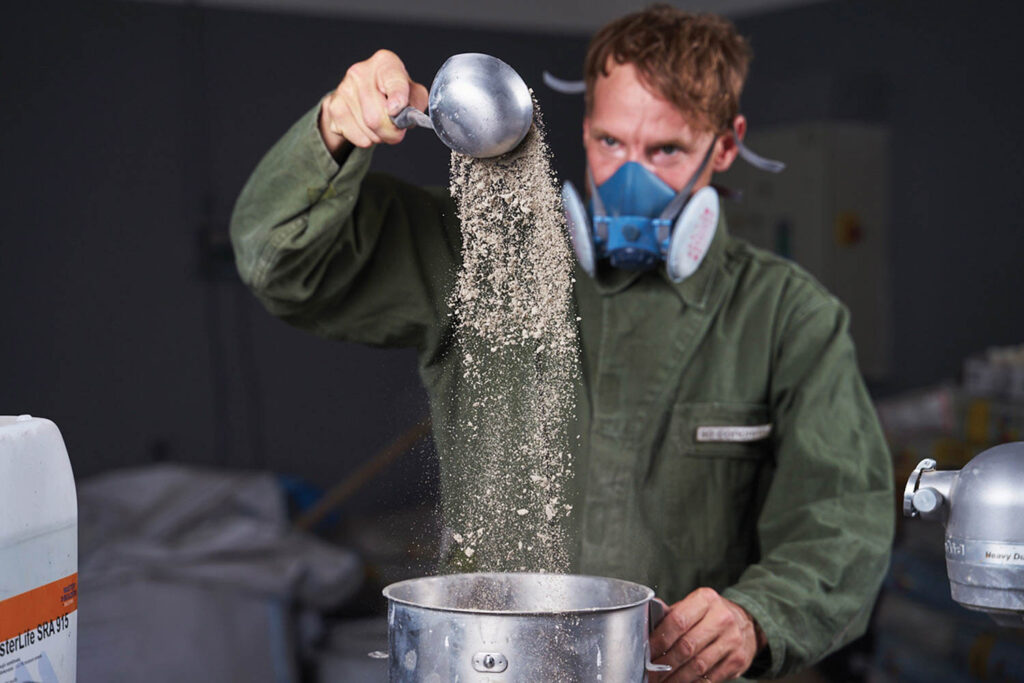 ---
The Stats
10 engineers, designers, concrete technologists, and robot operators led by robotic engineer Dimitry Nikitin and designer Záviš Unzeitig
36 hours to 3-D print the basic structure
26 foot canopy length
15 days of installation
60% of comparable material saved
---
The base of the tram stop, which is located in the art-centric Prague 7 district, is UHPC that has been robotically milled with graceful arches.
Panels of laser-etched Plexiglas form the backrest for the bench and cap the 9-foot-high canopy, both of which are made of tinted, 3-D printed UHPC that's been robotically cut.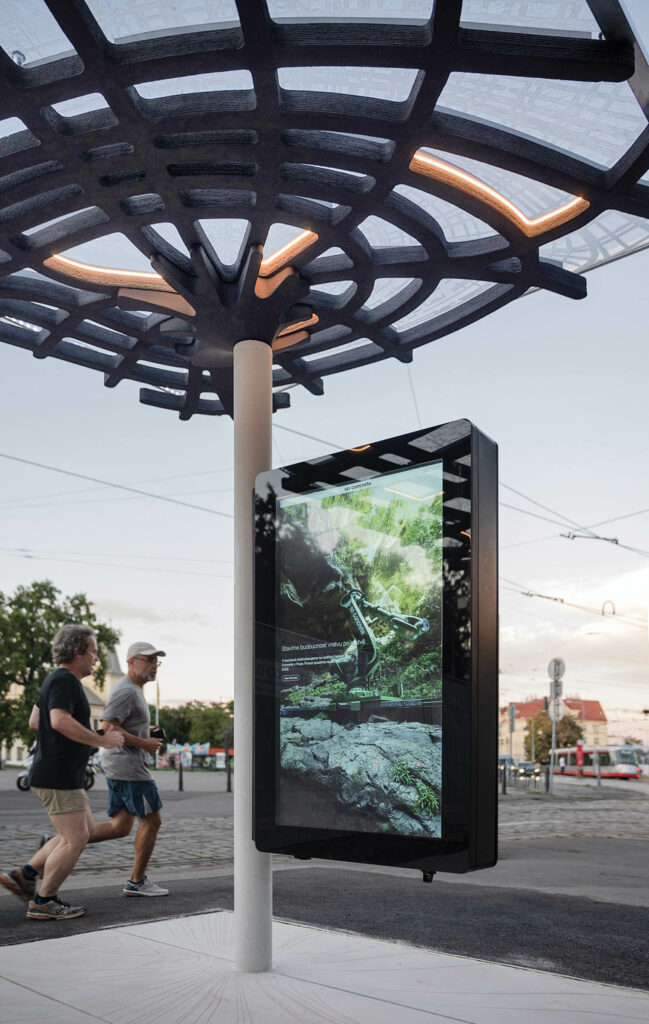 Furthering the project's sustainability, electronic displays showing timetables for the city's 38 tram routes are solar-powered, all helping to encourage the use of public transportation instead of cars.