Sponsored Content: Vanity Fair Celebrates 100 Years
Vanity Fair celebrates 100 years this October.  From its commencement in 1913, this Condé Nast magazine boasts a century of fashion and personality, art and culture, power and crisis.

Condé Nast Trade

is proud to have groundbreaking imagery from the greatest photographers, artists, and illustrators of the century.
The exclusive collection unveils the world as seen through the eyes of Vanity Fair's finest editors, photographers, writers, and artists.  Through the Jazz Age and the Great Depression, to the Parisian runways and Oscar parties, Vanity Fair has captured iconic moments as they unfold.
Editor Frank Crowninshield is credited with the early success of the Magazine. Considered "the most cultivated, elegant, and endearing man in publishing," Crowninshield was hired by his friend Condé Nast, one year after the magazine's inception.  Attracting the best of the best, Vanity Fair published works from writers like Dorothy Parker and E. E. Cummings and artists such as Picasso and Matisse.
Its visual impact and comprehensive sweep makes Vanity Fair an iconic time capsule, now available exclusively to the design trade.  Shop the exclusive Vanity Fair

Condé Nast Trade collection

now.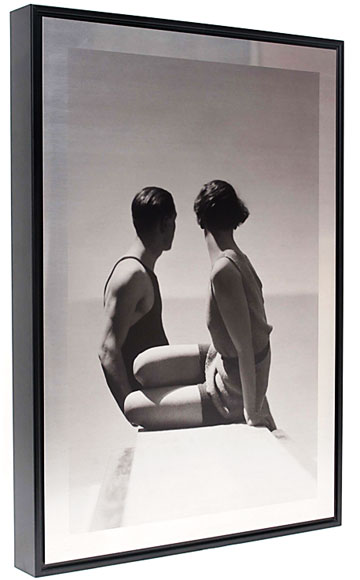 Condé Nast Trade

is a collaboration between

Condé Nast

, one of the world's most celebrated media companies and

New Era Portfolio

, an award-winning fine art publisher.  Condé Nast Trade is the premier destination for interior designers to access a curated selection of classic images and never-before-released archival treasures from Vanity Fair, The New Yorker, Vogue, House & Garden, Gourmet, Golf Digest, GQ, Mademoiselle, Glamour, and other Condé Nast titles, past and present.  Unique print substrates such as acrylic glass, birchwood and aluminum (in addition to acid-free paper and artist-grade canvas) will allow designers to create bespoke art pieces for their projects. For more information visit,

condenasttrade.com

.