Steelcase CEO James Hackett Reveals Plans to Retire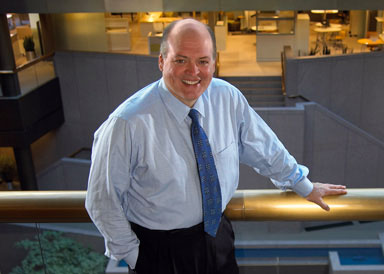 James P. Hackett, CEO, Steelcase.




James P. Hackett

today announced his plans to retire from Grand Rapids, Michigan-based

Steelcase

, where he was been CEO for nearly two decades. Hackett revealed his plans during the company's annual shareholder meeting, stating that he will remain in his current position until the end of the company's current fiscal year on February 28, 2014. At that time, he will transition into the role of vice chair for an additional one year and will also continue as a member of the board of directors.
"Jim Hackett helped change the conversation at Steelcase from merely selling office environments to providing insights about how spaces can impact performance," says Rob Pew, board chair of Steelcase, in a statement released by the company. "He adopted design, and design thinking, as core beliefs and spread them throughout the company. In his 19 years as the CEO, Jim has led the company through some difficult times as well as periods of growth. We appreciate his calm hand on the tiller."
Prior to becoming CEO in 1994, Hackett joined Steelcase in 1981 and held a variety of sales and marketing positions in the company. He introduced models for critical thinking and transformed the company's business model to expand global perspective and the focus on life-long learning. Before joining Steelcase, he held sales and management positions at

Procter & Gamble

in Detroit, Michigan, from 1977 to 1981.
"I couldn't be happier about what Steelcase has become and where we're headed," says Hackett in a statement released by the company. "But it's time to provide opportunity to others, and time for me to pursue some other interests."
The company is not naming a new CEO at this time, as Hackett will continue in his current role for over seven months.