Steven Harris: 2008 Hall of Fame Inductee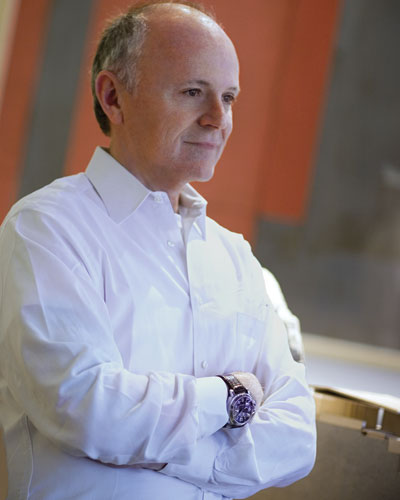 A native of Northern Florida, Steven Harris is the founding partner of Steven Harris Architects LLP in New York. He was educated at New College, the Rhode Island School of Design and Princeton University. He is currently Professor of Architecture at Yale, where he has taught for more than 25 years; he previously taught at Princeton and Harvard.
Since establishing Steven Harris Architects in 1985, he has led the design of an extensive range of residential, commercial and institutional projects, with a particular fondness and skill for exploring the architectural potential of residential life. Under his direction the firm has completed projects in New York, Connecticut, New Jersey, Florida, California and other areas of the United States, as well as in Mexico, South Africa, Costa Rica and Croatia. Diversity is a hallmark of his prolific and innovative work: AIA award-winning projects range from a Manhattan townhouse to a bowling alley and pool hall in Queens, NYC to the southernmost private residence on the Baja Peninsula. In 2008, he was inducted into the Interior Design Hall of Fame.
Harris's work is regularly featured in international publications, and his firm's first monograph, True Life, (Princeton Architectural Press, 2010) showcases twenty-five years of acclaimed residential work. He also co-edited the book Architecture of the Everyday with Deborah Berke. His insights and works have contributed much to the landscape of contemporary architecture, and he continues to lecture worldwide, from Yale seminars to The Biennale in Santiago, Chile.
When not in the office, Harris can be found on vintage driving rallies around the world. He recently completed the Peking to Paris Endurance Rally in a 1964 Porsche.
Courtesy of stevenharrisarchitects.com