Stuck Design Develops a Touchless Elevator Button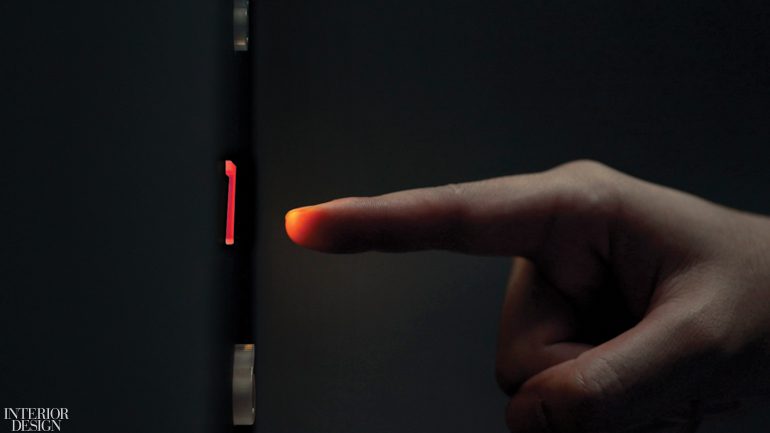 A decade ago, a group of young Singaporean designers, friends who returned to their homeland around the same time after working abroad, decided to go into business together as Stuck Design. The venture, ahem, stuck, and now, the 28-person team led by Tze Lee, Yong Jieyu, and Donn Koh has completed an array of multidisciplinary projects, including pandemic-
ready technologies to mitigate COVID-19. One in particular is Kinetic Touchless, an elevator-button device that
automatically depresses when it senses a finger hovering before it. "In contactless interfaces, we often use sound and light for input," Koh says. "But we tend to forget that physical movement is a satisfying form of haptic feedback." And the product isn't limited to just elevators: A sliding door could follow the move­ment of your hand 2 inches away.