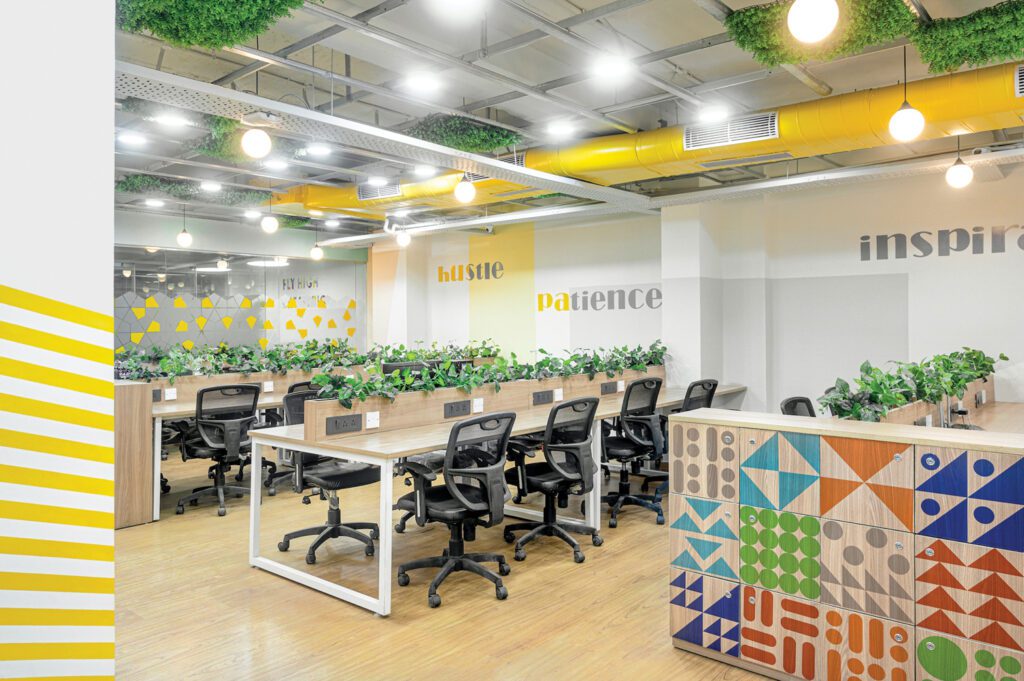 Studio Bipolar Founders Blend Fun and Function for a Coworking Office in New Delhi
Opposites attract. They also drive the core aesthetic of Studio Bipolar, a fledgling firm founded by architects and spouses Sanjana Mathur and Ujjwal Sagar, ages 29 and 30, respectively. Their projects strive to meld classic with contemporary, rough with smooth, luxe with industrial. "A well-balanced space is achieved by combining opposing elements together," they say. In the case of B-Hive 11, a millennial-minded coworking office in New Delhi, they've blended function and fun, uniform and abstract, desks and cats. Orderly rows of workstations are partitioned by vivid plants, their greenery echoed in the faux grass squares fitted into the dropped ceiling grid. Two meeting rooms offers privacy amid pops of pastels. A break-out area furnished with funky ottomans and neon signage declaring Apna time aa gaya, or It's my time to shine, invite impromptu chats as well as Instagram-worthy selfies. And graphic surface treatments abound.
Abstracted faces by a local artist enliven a wall near the pantry; in the women's restroom, a photomural kitten is bedecked in 3-D red spectacles that double as mirrors.