Textile Designer Marisol Centeno Sees Design as an Agent of Change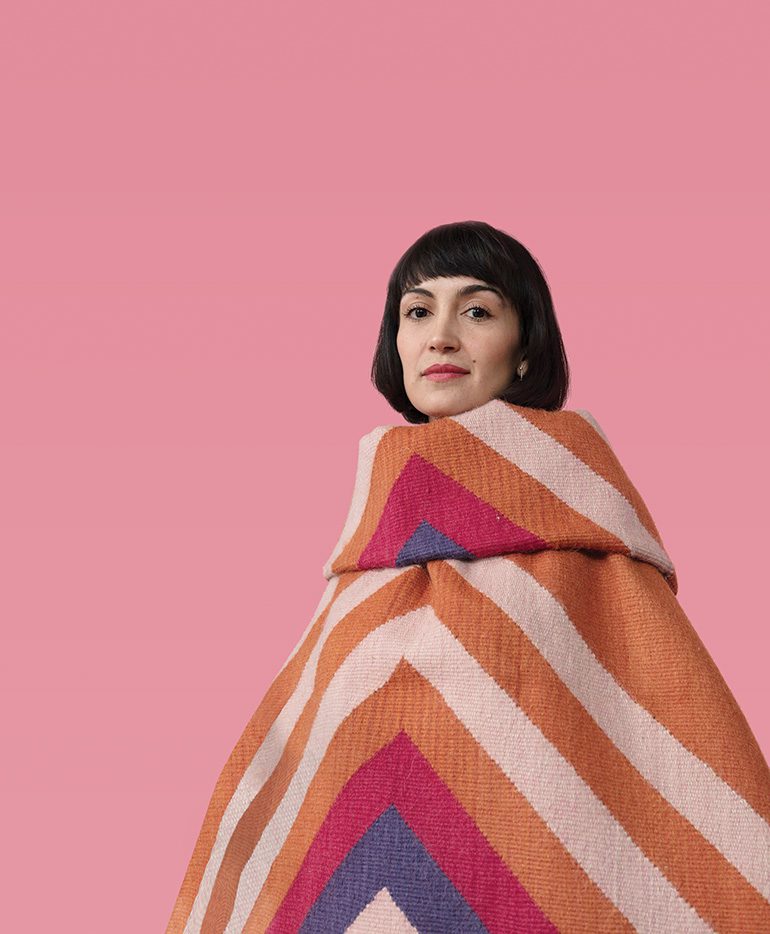 By her own admission, textile designer Marisol Centeno is a Romantic, committed to the idea of design as an agent of change—a source of aesthetic, social, and cultural innovation. Equipped with a degree from Mexico City's Universidad Iberoamericana, Centeno began working for a commercial textile manufacturer but soon discovered that in her homeland there was not much of a relationship between design and the industry. "I felt the need to implement responsible creative and production processes for the types of textiles I wanted to bring to life," she reports. So in 2012, she founded Bi Yuu, a rug and textile company where the products are designed and made in close col­laboration with an art­isanal workshop in Teotitlán del Valle in Oaxaca, fulfilling her vision that "multiculturalism, craftsmanship, and industry can have a dialogue." After almost a decade producing colorful flatweaves in Mexico, Centeno has globalized her outlook by teaming up with GoodWeave International—an organization dedicated to ending illegal child labor in the textile industry—to establish a relationship with a workshop in Bhadohi, India, for the production of hand-knotted and hand-tufted rugs. The result is Anhelo, a capsule collection comprising two hand-tufted wool and bamboo-silk rugs, which have now been joined by a hand-knotted rug—Bi Yuu's first. The geometric designs are inspired
by late-1960's Mexican art, which combined vernacular and Indigenous forms with op art from Europe and North America to create a unique graphic language that, Centeno notes, "would ensure our place in global aesthetics and renovate traditional Mexican art and cultural forms." She explains further.
Interior Design: How did you go about finding the right artisanal workshop for Bi Yuu in India?
Marisol Centeno: Our goal was to establish a long-term, collaborative relationship with the tufters and knotters there just like the one we have with the weavers in Oaxaca, where we've created an environment that celebrates the exchange of expertise and ideas. I worked hand-in-hand with GoodWeave, traveling to India and Nepal to visit about 20 workshops and really get to understand the education programs that GoodWeave has developed there. In Bhadohi, I met the artisans' families—for me it's important to really know the people I work with. Because of COVID, the collaboration has developed slowly, but Anhelo, the first collection of hand-tufted rugs, has been a good start. In 2016, you set up Estudio Marisol Centeno.
ID: How is it different from Bi Yuu?
MC: My career is about experimenting and finding ways to expand my knowledge as a designer and a weaver. So I established the studio, which is like a laboratory where I can explore different industrial and handmade processes. I'm also interested in analyzing the narratives behind everyday products like textiles to learn how they relate to our daily lives or effect our understanding of a person's environment and identity. That's
why I started doing collab­ora­tions
with different global brands—Nike, Cartier, Adidas, and others—working very closely with them to develop customized projects.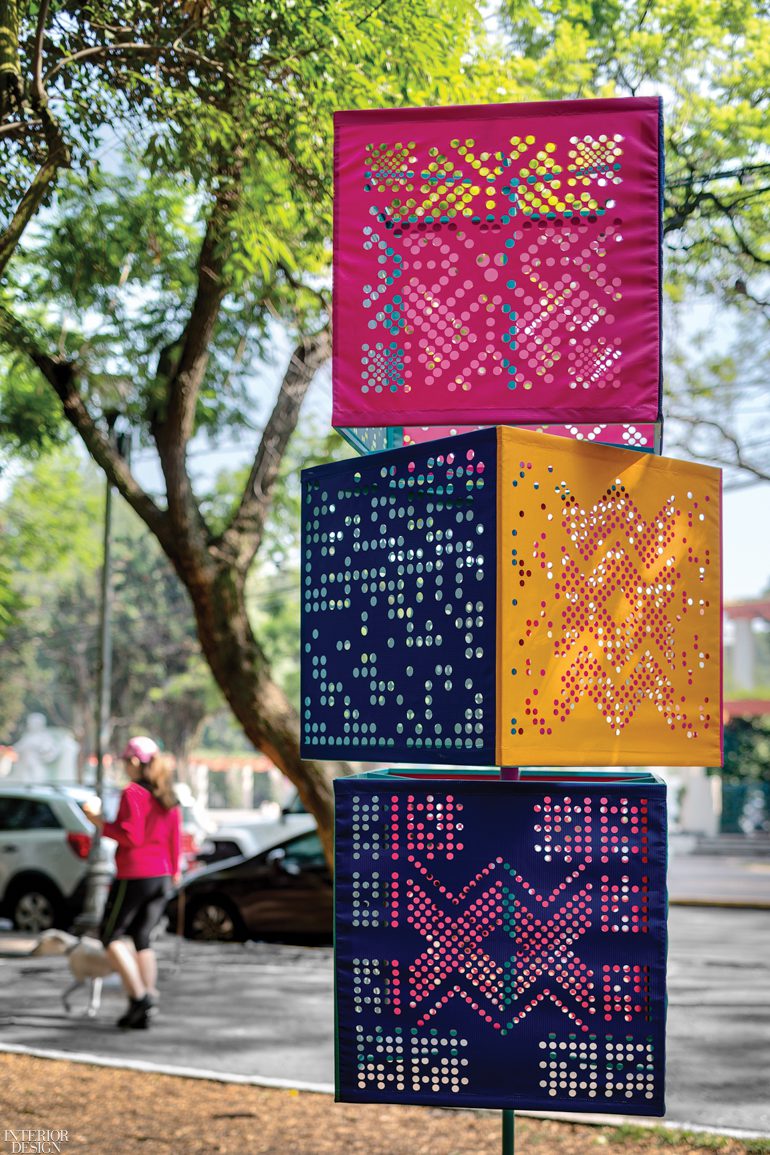 Tell us about the installation for Cartier's new Mexico City flagship.
MC: Companies like Cartier are becoming more interested in understanding and respecting the cultures, traditions, and stories of the localities they serve—and in how those values can be reflected through design, which is why they called me. Cartier has had a strong relation­ship with Mexico since the 1950s, when the brand designed several important custom pieces for the glamorous Mexican film star María Félix. For the installation, the idea was to create a new, less traditional look of luxury. I was inspired by pre-Hispanic dance and its sumptuous headdresses, which I find super-luxurious. They're evoked in sculptural wall panels woven with vegetable fibers, cotton ribbons, and metallic thread.