The Bicycle, Recycled: Déja New Rugs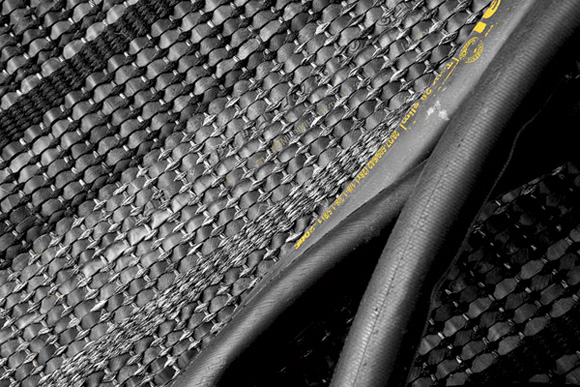 As a means of navigating India's famously congested streets, bicycles get quite a workout. Inner tubes, frequently replaced, land on the scrap piles of salvage dealers—and, 8,000 miles away, Foreign Accents owner Trish Rempen is ready to pounce. Having realized that the used tubes can gain new life underfoot, she has them redirected to a weaving mill. There, workers wash them, remove the nozzles, and manually cut the rubber into broad strips. These strips then pass through a slicing machine to exit as cordlike filaments, some still sporting size markers and all ready to be woven into Déjà New rugs at 5 by 7 or 7 by 10 feet. It can take as many as 35 tubes to produce just one of the smaller versions.
Rempen's search-and-rescue missions aren't limited to the transportation sector. The Déjà New collection also finds fodder for flooring in abandoned jeans, worn-out wool sweaters, and even secondhand silk ties. You finished with that?

800-880-0413;

foreignaccentsrugs.com

.