Sponsored Content: The Connected Collection from Mannington Commercial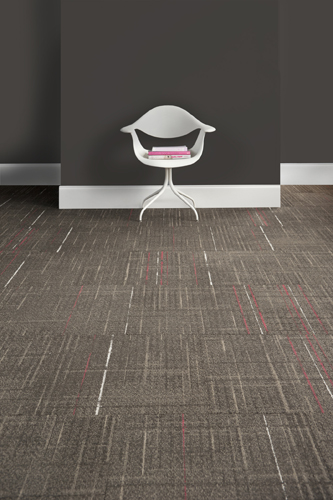 Today's open, adaptive workspaces and "work anywhere" spirit are informing product design like never before. The Connected Collection from

Mannington Commercial

brings a systems approach to carpet tile – using complex layers of texture and color to define space in open floorplans. The natural stitch lines of carpet are emphasized to provide a unifying canvas, while pattern and texture variation make it a more modular modular carpet. Custom color accent stripes make it unique to your project.
Meanwhile, Mannington continues to extend its leadership in providing integrated product platforms, with its 2012 acqusition of Amtico International. Relaunching this month as the Amtico Collection, the premium LVT brings incredible durability, low maintenance requirements, lower overall lifecycle costs, ability to be cut into custom shapes and ease of installation. The collection also offers realistic visuals of natural materials – as well as luxury aesthetics inspired by abstract visuals and textiles. Unlike other LVTs, it is also made in the USA, as part of Mannington's deep commitment to domestic manufacturing.
A fourth-generation, family owned company, Mannington Commercial offers a wide range of flooring solutions from a single point of contact – so its customers need never compromise between styling, performance, sustainability and customer service. The range of choices that work in carpet and hard surface categories is unparalleled, and its sustainability platform is built upon innovative measures to close the recycling loop, reduce waste streams, reuse waste materials and continue its leadership position in energy efficiency.