Thomas Britt: 1990 Hall of Fame Inductee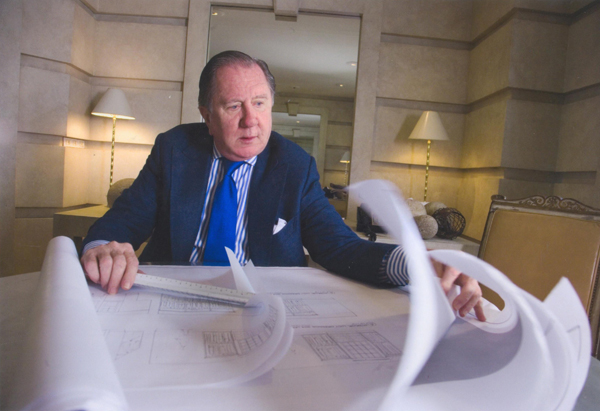 With more than 40 years of interior design experience,

Tom Britt

has fashioned the interiors of houses, apartments, and residences worldwide. The designer, adept at combining different styles within a space, has created interiors ranging from traditional through contemporary looks. A native of Kansas City, Missouri, Mr. Britt studied his craft at Parsons School of Design in New York and with the school's European program. He graduated from New York University in 1959 with a Bachelor of Science degree, and subsequently worked with interior designer John Gerald for five years. In 1964, Mr. Britt established his namesake firm, based in New York, and began a five-year association with South American designer William Piedrahita of Bogota, Colombia, in a furniture design business with branches in New York, Texas, California and Bogota. Mr. Britt's original furnishings, characterized by their grand scale and plush styling, appear throughout his spaces.

Mr. Britt maintains a strong following in New York as well as in his former home of Kansas City and is recognized throughout the U.S., having done interiors from Maine to Florida, plus Texas and California. In addition, he has designed spaces in Mexico City, South America, India and Switzerland. Among his domestic and international clients are the Frederick Woolworths, the Clark Swansons, Her Highness Raj Mata of Jaipur, U.S. Ambassador to the Court of St. James, Charles and Mrs. Price, and Count and Countess John Forgach. Mr. Britt's work has appeared in several design publications, both here and abroad, as well as in such periodicals as The New York Times, Business Week, and The Kansas City Times. He is listed in Who's Who in the east in America, and Who's Who in the world.