Tod Williams and Billie Tsien: 1990 Hall of Fame Inductees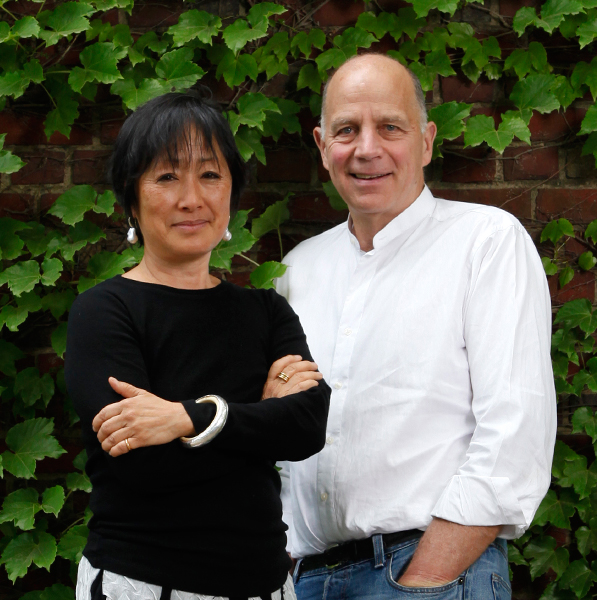 Tod Williams was born in Detroit, Michigan in 1943. He received his undergraduate degree and Master of Fine Arts and Architecture from Princeton University. Billie Tsien was born in Ithaca, New York in 1949. She received her undergraduate degree in Fine Arts from Yale and her Master in Architecture from UCLA.

Tod Williams and Billie Tsien founded

Tod Williams Billie Tsien Architects

in 1986. Their studio, located in New York City, focuses on work for institutions – museums, schools and non-profits; organizations that value issues of aspiration and meaning, timelessness and beauty. Their buildings are carefully made and useful in ways that speak to both efficiency and the spirit. A sense of rootedness, light, texture, detail, and most of all experience are at the heart of what they build.

Their compelling body of work includes Hereford College at the University of Virginia, the Neurosciences Institute in La Jolla, California, the Cranbrook Natatorium in Michigan, the American Folk Art Museum in New York, Skirkanich Hall Laboratory at the University of Pennsylvania, two additions to the Phoenix Art Museum in Arizona, the CV Starr East Asian Library at the University of California, Berkeley, the David Rubenstein Atrium at New York's Lincoln Center, and the Center for the Advancement of Public Action at Bennington College. Projects including the Asia Society Center in Hong Kong, the First Congregational United Church of Christ in Washington DC, the Barnes Foundation in Philadelphia, the Logan Center for the Arts at the University of Chicago, a dormitory at Haverford College in Philadelphia, and two new skating rinks for Brooklyn's Prospect Park were completed between 2011 and 2013. An information technology campus for Tata Consultancy Services in Mumbai, India is under construction, as well as the Andlinger Center for Energy and the Environment at Princeton University. The firm, with Davis Brody Bond, was awarded the commission to design the New Embassy Compound in Mexico City.

Along with recurrent recognition by the American Institute of Architects, the firm has garnered local, national, and international acclaim and press. Williams and Tsien are recipients of the AIA Architecture Firm Award, the American Academy of Arts and Letters Brunner Award, New York City AIA Medal of Honor, the Architectural League Presidents Medal, the Cooper Hewitt National Design Award, the Thomas Jefferson Medal in Architecture, the Municipal Art Society Brendan Gill Prize, and the Chrysler Award for Design Innovation. In 1999, Williams was made a fellow of the American Institute of Architects. In 2007, both architects were elected to the American Academy of Arts and Sciences. Later that year, Tsien was inducted to the American Academy of Arts and Letters and Williams' induction followed in 2009. Williams and Tsien's work has been published extensively both in the United States and overseas.

The Architecture of the Barnes Foundation,


released in November 2012 by Skira Rizzoli, is the second book published on their work. Their first monograph,


Work/Life: Tod Williams Billie Tsien


was published in 2000 by Monacelli Press.


Parallel to their practice, both Williams and Tsien maintain active teaching careers and lecture worldwide. Williams has taught for over 30 years, 15 of which were at Cooper Union. Most recent appointments have been at The University of Michigan (Eliel Saarinen Chair 2002), Yale (Louis I Kahn Chair 2003, 2005), The University of Virginia (Thomas Jefferson Chair 2004), and the University of Florida in the Spring of 2011. Billie has taught at Parsons, Yale, Harvard GSD, the University of Texas at Austin and the University of Pennsylvania. Most recently, Tsien (with Williams) held the Bishop Visiting Professorship of Architectural Design at Yale University in the fall of 2010. In September, Williams and Tsien will be appointed as the Williams B. Charlotte Shepherd Davenport Visiting Professors for Architectural Design at Yale University. As educators and practitioners, Williams and Tsien are committed to making a better world through architecture; they practice architecture as an act of profound optimism.



<<Back to All Hall of Fame Members