Top 10 Design Stories of 2018
2018 was a busy year for the design industry. Here's a look back at the top 10 stories that inspired and challenged us.
1. #MeToo Exploded onto the A&D Scene
Accusations of sexual assault and harassment against famed architect Richard Meier ignited a much-needed #MeToo reckoning with the design industry's long history of sexism. In light of those revelations, an anonymous list of other accused harassers started making the rounds in the community before being shut down by Google.
2. Trump Administration Gave Asbestos Another Go
Despite an abundance of evidence that asbestos is a carcinogen and a primary cause of mesothelioma, the Trump Administration's EPA has relaxed rules surrounding its use. It will fall to state and local authorities to create laws that make up for the federal government's lax attitude, as well as the design community and consumer groups to demand asbestos-free products from manufacturers.
3. A BIG Year for Bjarke Ingels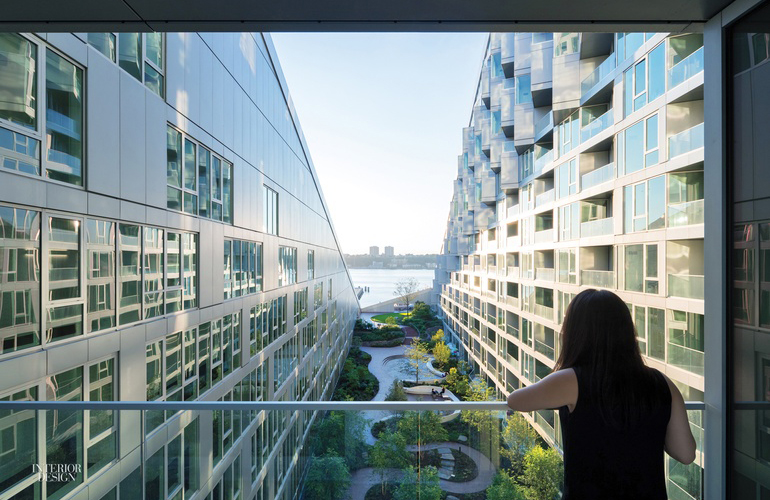 The Danish starchitect's firm completed several astounding projects this year, including Homes for All, Noma, and Aarhus Harbor Bath. The firm also revealed plans for several new builds, among them its first skyscraper in South America and the National Theatre of Albania.
4. New York City Grew Greener with New and Expanded Parks
The East River Waterfront welcomed two new parks—Domino Park and Hunter's Point South Park—and saw the expansion of Brooklyn Bridge Park just in time for summer crowds. Overall, the city added more than 30 acres of new green space with these amenities.
5. 3-D Printed Structures Boomed
3-D printing may be a nascent technology, but designers, architects, and engineers have been quick to embrace it as a new method of construction. In just this past year, private firms and government agencies around the world printed homes, offices, army barracks, pavilions, bridges, and even speculative designs for Martian dwellings.
6. Patrik Schumacher Made Some Questionable Moves
The former partner of Dame Zaha Hadid raised some eyebrows and some ire in the architectural community when he suggested that social housing should be scrapped and public spaces privatized. His attempts to seize control of the late architect's £70 million estate were not well received either.
7. Amazon's Long Island City HQ Stirred Controversy
When Amazon announced its plans to create a second headquarters in some unknown U.S. city, the race was on around the country to attract Amazon's attention. Now more details about New York City's winning offer to the online market behemoth are coming out and they're not pretty. In particular, Amazon will be free to use eminent domain to acquire more pieces of land and property and is free to override local zoning laws. Additionally, the city promised approximately $1.7 billion in subsidies to the brand.
8. The Sharing Economy Reshaped the Built Environment
Brands like WeWork and Airbnb have seen a meteoric rise in popularity and subsequently more opportunities to expand their business as more people participate in the sharing economy. Recently, WeWork opened a private school, market, and co-living facility. Airbnb launched Backyard, the company's first foray into new residential construction.
9. LaGuardia Airport's New Terminal B Hints at Better Things to Come
After what felt like an exceptionally long wait, LaGuardia's Terminal B opened for business at the tail end of 2018. The new terminal boasts cathedral-height windows, sound-attenuating carpeting, expanded dining and shopping options, and a new Air Canada lounge. The renovated terminal is part of a larger overhaul of the maligned airport's infrastructure, slated to be complete by 2023.
10. The Vehicles of Tomorrow Revved Their Engines
It's full steam—er, electricity—ahead for autonomous vehicles. There's been a lot of news about Uber, Tesla, and Waymo over the year, and while these brands are the main contenders they're not the only ones on the market. Everyone from Toyota and SoftBank to Honda and GM are jumping behind the wheel and driving this innovative reimagining of the automobile forward. Speculative autonomous vehicles are even appearing in the hospitality design sector.