Top Promotions & Hires of 2019
Interior Design's On the Move column tracks the comings and goings of architecture and design industry professionals. Here are some of 2019's top promotions and hires, listed in chronological order.
Dan Calkins, Chairman and CEO at Benjamin Moore
Company veteran Dan Calkins has been appointed chairman and chief executive officer at the paint manufacturer Benjamin Moore & Co. He succeeded Mike Searles, who served as CEO for five years. Calkins began his career with the company in 1987 as a sales trainee and over his 32-year tenure moved up to president of global sales.
Robin Elmslie Osler, Studio Executive at FXCollaborative
Robin Elmslie Osler joined FXCollaborative as the firm's interiors studio director. She is responsible for the overall management of the interiors studio, including operations, staffing, business development, and the design and technical quality of all of the firm's interiors projects. Her expertise spans workplace, retail, institutional, and residential as well as showrooms, galleries, and event venues
Ian Callum Retires from Jaguar, Succeeded by Julian Thompson
Jaguar's director of design, Ian Callum (above), left the role after 20 years. He continues to work with Jaguar as a design consultant. During his tenure he worked to establish a new design philosophy and introduce new award-winning designs, including the F-TYPE and the marque's first SUVs. He was succeeded by Julian Thompson.
Italian furnishing company Arper hired Armin Broger as CEO at its Treviso, Italy headquarters. He has held leadership roles at B&B Italia, Espirit, Levi Strauss, Diesel, The Walt Disney Company, and others.
Robin Ault, Design Director of Perkins and Will
The Denver studio of Perkins and Will welcomed Robin Ault as design director, the most senior design position. He is a Colorado native with over 20 years of experience in the architecture field and his work can be seen at institutions such as the University of California, The Colorado Convention Center, Raleigh-Durham International Airport, and Los Angeles International Airport.
Arik Tendler, CEO and President of Cambria-California
American-made natural quartz surface producer Cambria announced that Arik Tendler was appointed CEO and president of Cambria-California, based out of Los Angeles. He has 30 years of experience in the surfaces industry and was raised in a stone fabricating family that was one of the first fabricators for Caesarstone in Israel.
Gilberto Negrini, CEO, and Gabriele del Torchino, Chairman, at B&B Italia
Design Holding announced the appointment of Gilberto Negrini as CEO and Gabriele del Torchio as chairman of B&B Italia. Negrini was previously CEO of Kartell, a company he joined in 2009. He has also held positions at Luceplan, Foscarini, and Cassina. Giorgio Busnelli stepped down from the post of chairman of B&B Italia and vice chairman of Design Holding after decades of leadership. In addition to her new appointment, Gabriele del Torchio is president and CEO of Design Holding.
Annie Lee, President of IIDA NY
Annie Lee will be president of the International Interior Design Association's New York Chapter (IIDA NY) for the 2019-2020 term. She is principal at New York-based architecture and interior design firm ENV and has been a member of IIDA NY for 11 years.
Calvi Brambilla, Design Curators at Flos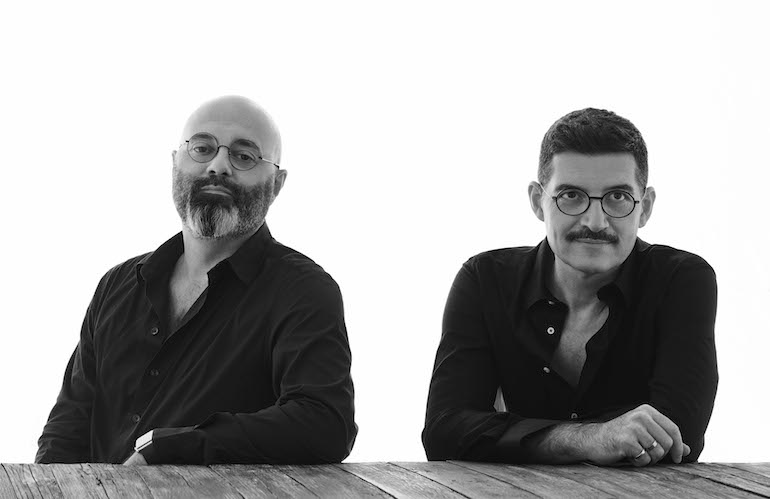 Flos announced the appointment of Milanese architect duo Calvi Brambilla (Fabio Calvi and Paolo Brambilla) as its design curators as part of the company's strategic reorganization and development program. Calvi and Brambilla have a total of 20 years of collaboration with Flos, from the design of countless special installations for corporate events and new product launches, the planning of highly prestigious stands and display architecture, including Soft Walls.
Roberta Silva was named CEO of Flos. She was selected by the group's shareholders together with Piero Gandini, the entrepreneur who sold Flos to Design Holding. As CEO, she will carry forward the brand's history of excellence and guide the company into a new phase of growth.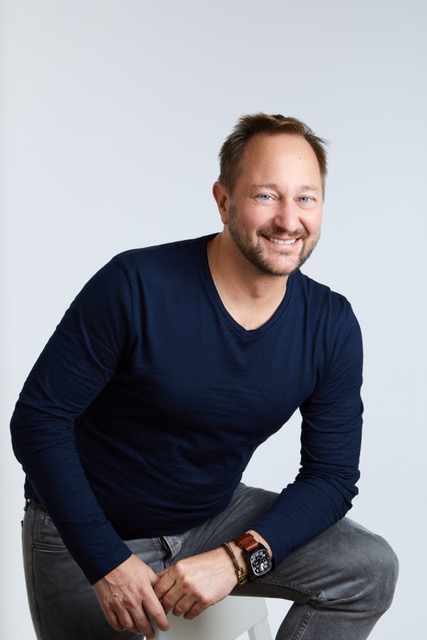 Michael Suomi Launches Suomi Design Works
Hospitality design industry veteran Michael Suomi has launched a new hotel design studio, Suomi Design Works, based in Manhattan. Suomi has more than 30 years of architectural and interior design experience, most recently as principal and vice president of Stonehill Taylor for 15 years.