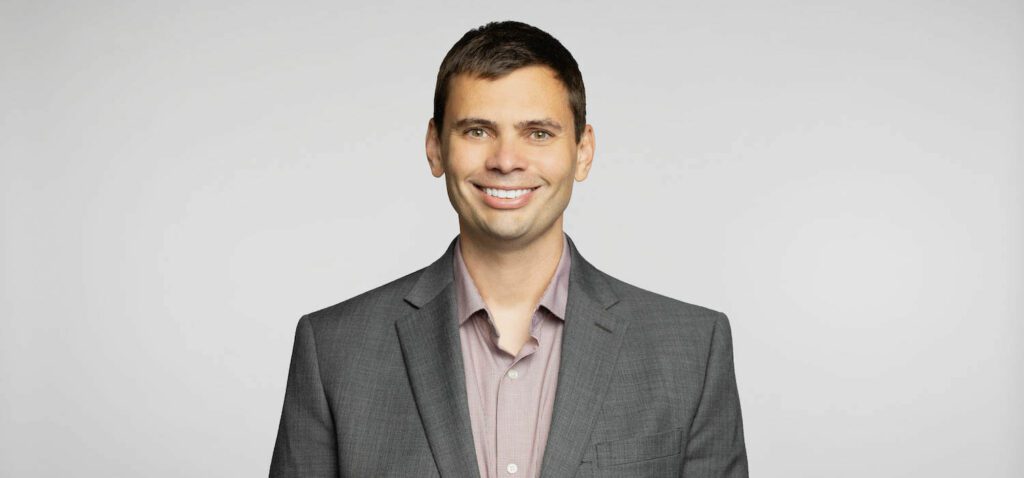 On the Move: Top Promotions and Hires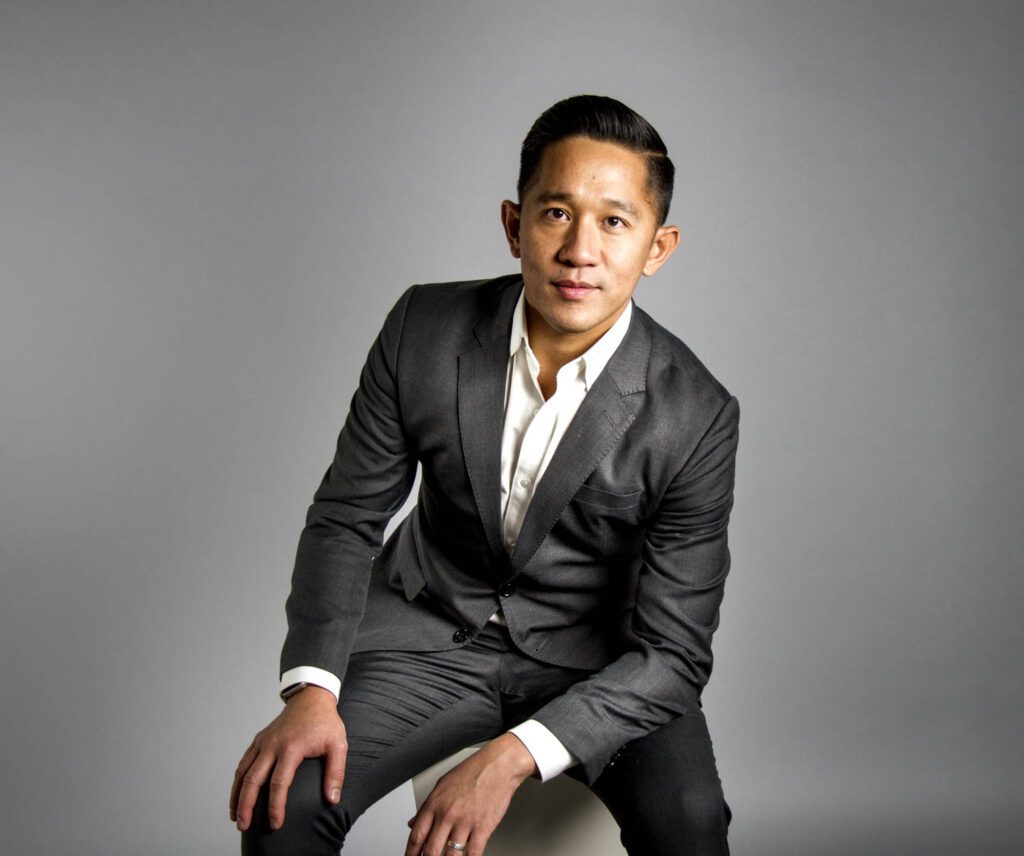 Pembrooke & Ives promoted their long-standing design director, Francis Nicdao, to the title of principal and chief creative officer. In this role he will be responsible for business development and the creative direction of projects. Nicdao has been working with the NY-based firm for 14 years and specializes in high-end residential design.
The Washington D.C.-based architecture and design firm welcomed interior designer Beth Brenner to the growing team. She brings extensive background in hotel interior design to the practice and is well-poised to help the team continue to meet the evolving needs of the hospitality industry.
The International Interior Design Association's New York Chapter (IIDA NY) has announced the inauguration of its latest executive board of directors for the 2021-2022 term in addition to the appointment of Elsie St. Léger as chapter president. St. Léger is an interior designer and assistant project manager at NYU Langone Health as well as a founding member of IIDA NY's Equity Council, a group dedicated to increasing equity and inclusion in the design industry.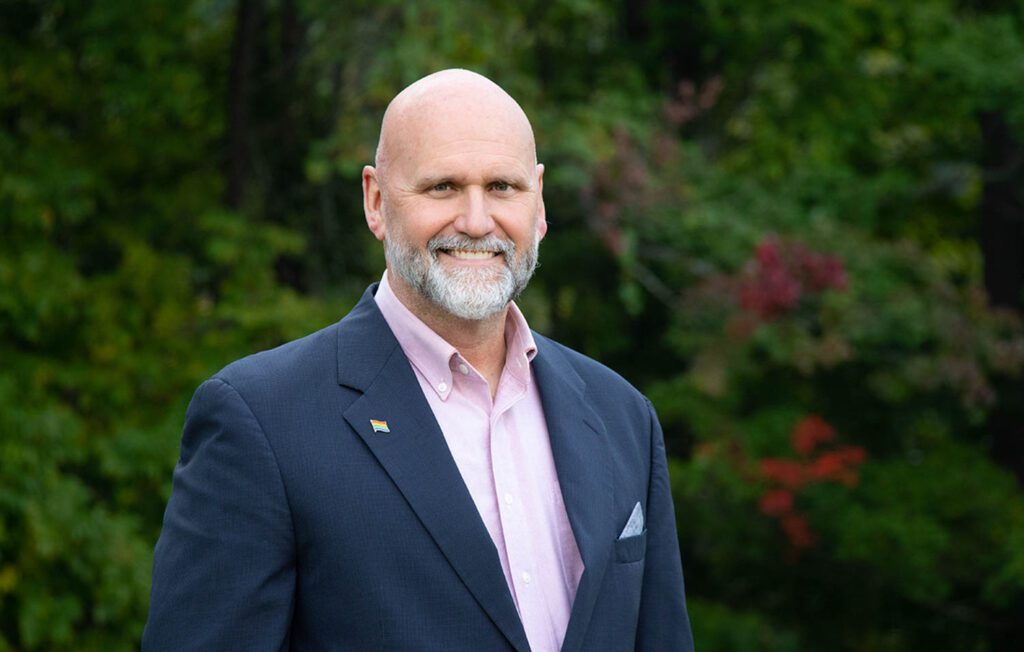 WallGoldfinger Furniture, a division of Mark Richey Woodworking, has expanded its team with the addition of Curtis Ostler as director of business development. Ostler previously worked at WallGoldfinger from 2000-2009 as a project manager, director of project management and then a vice president of sales. Prior to that he owned and operated a hardwood retail sales business and architectural woodworking shop. After leaving WallGoldfinger he worked in higher education and as development and communications director for ReSOURCE.
Frank Kimmerling has been appointed chief financial officer at Nemo Tile + Stone. He brings over 20 years of experience in high-growth public, private equity, and venture equity-owned businesses. Previously he served as chief financial officer at Lamina Lighting and other companies.
Additionally, the firm has acquired Modern Stone Consulting, the leading specialists in the sourcing, project management, and quality control of natural stone. Modern Stone Consulting is active in both Europe and the United States, with consultants in New York, Boston, and Carrara, Italy.
HOK has created a new role to help the firm advocate for issues at the intersection of health, climate change and equity. Komal Kotwal has been appointed to the position, called Sustainable Design Leader for Health, Well-Being and Equity. Komal has deep experience leading diversity, equity and inclusion programs and advising Fortune 500 clients on environmental, social and governance priorities, including contributing to HOK's Making a Difference by Design report.
Jeremy Heyes has been promoted to managing director of WATG's London office. Heyes joined WATG in 1992 and is currently serving his third term on the firm's board of directors. In his 35-year, globe-spanning career, he has worked on projects in Abu Dhabi, London, Jordan, and more.
Award-winning construction and development services firm CNY Group has promoted AnaTracey Hawkins to senior vice president of strategic growth. A New Zealand native, she joined CNY Group as a vice president in 2018. She also serves as vice chair of the firm's senior executive team and and as a member of the company's diversity and inclusion team.
Marnique Heath and Marc Pfenninger have been appointed to the roles of board chair and CEO, respectively, at STUDIOS Architecture effective January 1, 2022. Both are practicing principals with over 20 years at the firm who bring extensive experience with the firm's culture and with leading projects and teams. Their leadership will encompass over 300 employees across San Francisco, Washington DC, New York, Los Angeles, Paris, Lyon, and Mumbai
Robert Clemens has been appointed director of operations and associate principal for the New York studio of Perkins&Will. Clemens, a licensed architect actively involved in the business community in NYC, brings over 22 years of experience in the industry. His portfolio includes leading teams on projects for a confidential tech client in Chelsea Market and a performing arts center inside a WPA building in Oklahoma City.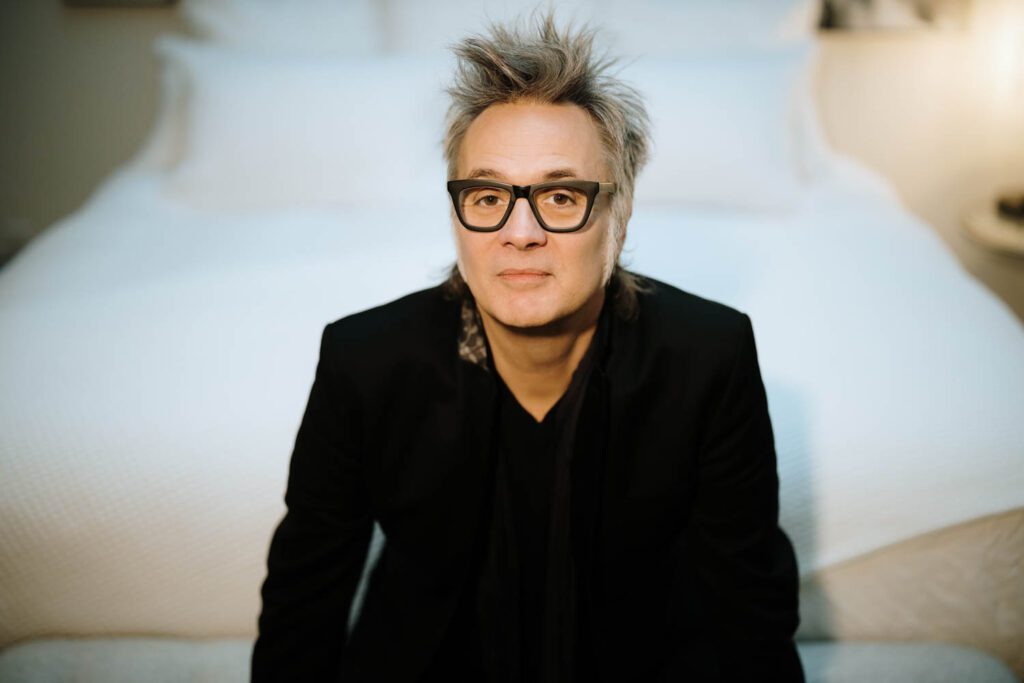 Waldrop+Nichols Studio has brought on Darrell Long as vice president. Long previously served at Wilson Associates and HBA/Hirsch Bedner Associates and has 25 years of experience, specializing in the lifestyle and luxury hospitality sector.
Perkins Eastman promoted 121 staff members, including 17 to associate principal, 51 to senior associate, and 53 to associate. The promotions recognize these individuals' talent, inventive design, and hard work.
Reinaldo Gomez has been promoted to regional director in the Miami office of Ware Malcomb. Gomez joined the firm as regional manager in 2016 and has helped grow the Miami office.
Additionally, Matt Kuehn has been promoted to director of civil engineering and Braden Blake has been promoted to studio manager, architecture, both in the firm's Phoenix, Arizona office.
Kavitha Mathew, a longtime advocate for diversity and inclusion in the architecture profession, has joined KPF as the firm's global diversity officer, based out of the New York office. Kavitha will lead and expand KPF's ongoing diversity and inclusion efforts, guide its corporate social responsibility initiatives, and play a key role in project-specific community engagement.
Premium custom window treatment maker The Shade Store has announced new executive level appointments. They are Lauri Kien Kotcher as chief executive officer and Andrew Hart as chief manufacturing officer. Additionally, Adam Gibbs, who co-founded the family-run company, will assume the role of executive chairman working closely with Kien Kotcher and Hart. Kien Kotcher's position will be effective immediately and Hart joins the company in late October.
Eskew+Dumez+Ripple has opened a Washington DC office and has selected recently named principal Noah Marble to lead it. The DC office is part of the firm's expansion from its New Orleans headquarters. Marble is rejoining the firm after leaving New Orleans for DC several years ago. He has a diverse design background spanning over twenty years of architectural experience across civic, cultural, mixed-use, housing, and higher education typologies
GrizForm Design Architects, a leading hospitality design and architecture firm based in Washington D.C., has announced that three new team members have joined the firm. They are Joseph McKenley as project architect, Olivia Turner as project designer, and Stephanie Sargon as project designer.
Jenny West has joined Gensler's Denver office as strategy director. She brings over 15 years of experience as a design and strategy leader and will lead the consulting and workplace strategy practice. Previously, she served as global workplace, transformation leader at Knoll.
The Seattle studio of Nelson Worldwide has added Rachael Lewis as regional design leader. She brings over two decades of experience in design, brand development, and team management. Perviously, Lewis worked at Katerra as director of architecture and design, where she led multi-family and hospitality verticals. She has also worked with The Walt Disney Company, Hilton Worldwide, IHG, and Best Western International.
Additionally, Bevan Bloemendaal has been appointed retail practice leader. He is an expert in brand vision and storytelling through design who previously served as the vice president of global retail experience & creative services at the Timberland Co.
Unispace, a global workplace strategy, design and construction firm, has named Marjorie McCarthy to the newly created role of CMO. She will be responsible for global marketing and communications across all regions in which Unispace operates. McCarthy previously worked for Global Strategy Group, where she was most recently SVP and head of marketing and business development.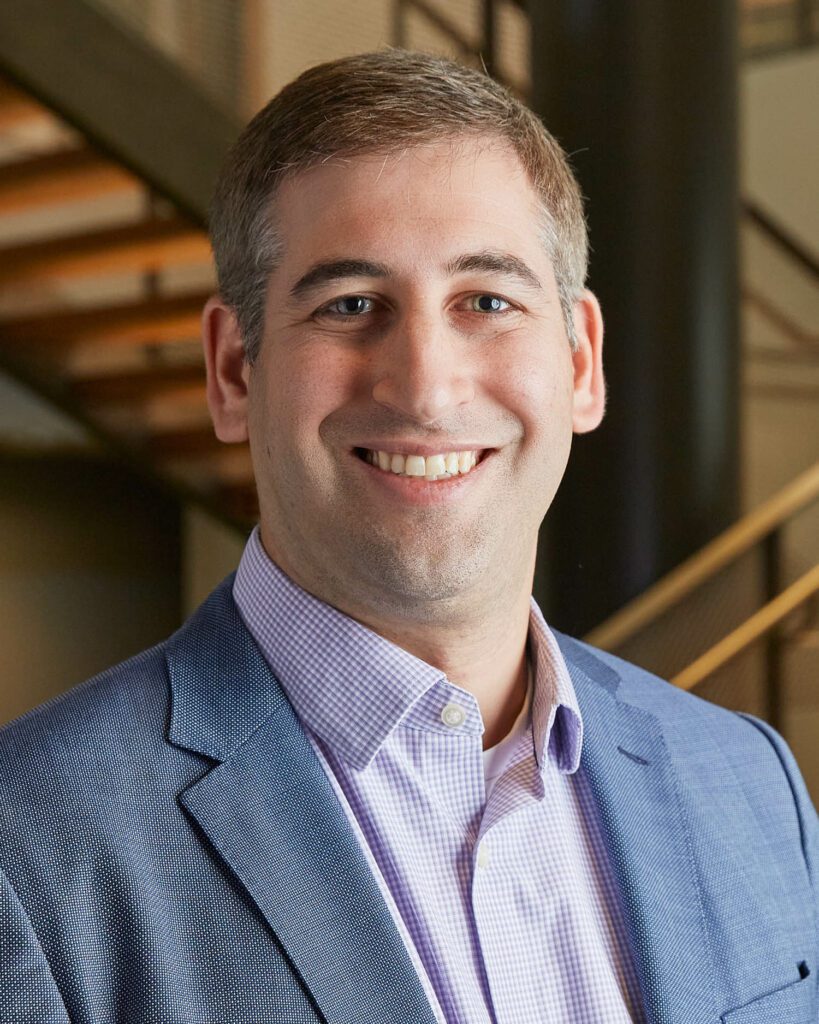 Marc Austein has joined the executive leadership team at Glen Raven, a leading provider of innovative textiles and performance solutions, as vice president of corporate development. He previously worked at Tyson Foods overseeing strategic planning and key initiatives for the planned foods segment. The appointment is part of the company's initiative to significantly expand the company's global capacity and support its focus on sustainable manufacturing.
Toronto-based SvN Architects + Planners is expanding its leadership team. The new appointments include Jonathan Tinney as partner & principal planner, Ana Espinosa as director of Latin America, Terence Tourangeau as director of digital practice, and Nadeem Sumar as partner & chief financial officer.
Liana Kantilaftas has been appointed senior interior designer at Hames Sharley, where she will help lead the Adelaide, Australia interior team. Her portfolio currently focuses on the education sector.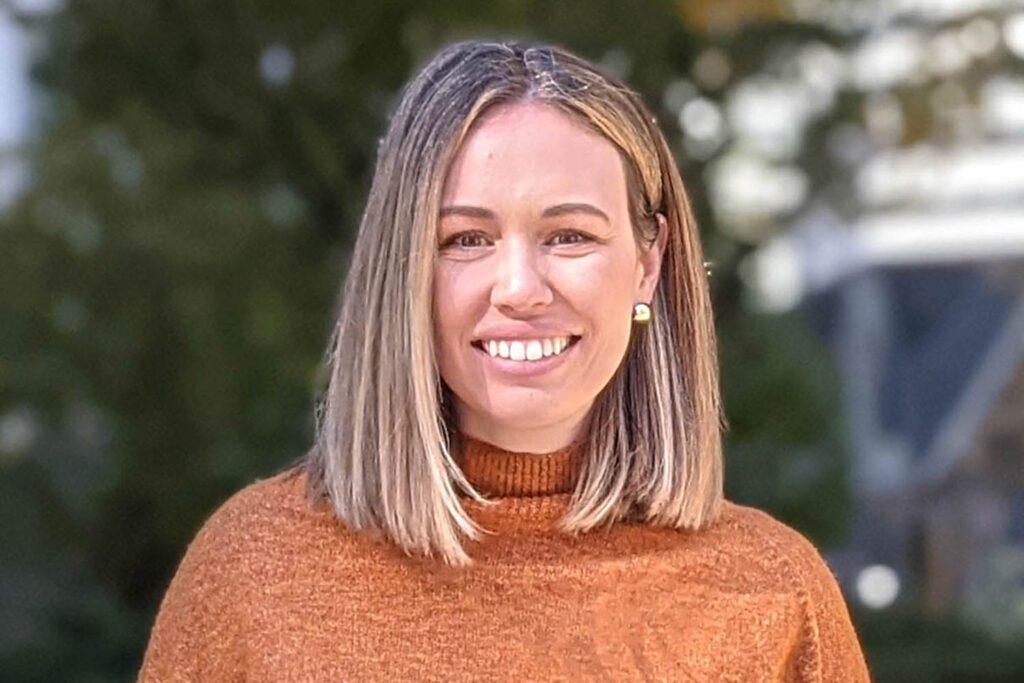 Jamie Cavalier has joined Huntsman AG as project manager and designer in the Chicago office. She brings 13 years of experience and is a registered interior designer and Fitwel Ambassador. She currently serves as the president of the Illinois chapter board of directors of the International Interior Design Association.