Weekly Top 5: Flooring Products

What has captured designers' interests in flooring this week? Below, the top five most-viewed products.


1. BR-111 – Kingsbridge Oak

Kingsbridge Oak flooring in French oak with oxidized, oiled finish and whitewashing by BR-111, 800-525-2711;

br111.com

.

2. Abet Laminati – Vintage Commercial

Vintage Commercial flooring in high-pressure laminate by Abet Laminati, 800-228-2238;

abetlaminati.com

.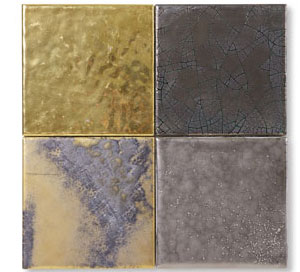 3. Country Floors – Firenze

Firenze metal-glazed ceramic tiles by Country Floors, 310-657-0510;

countryfloors.com

.

4. Milliken & Company – Rinascita

Spinneybeck's Rinascita recycled-leather tiles with recycled backing by Milliken & Company, 864-672-9617;

millikencarpet.com

.

5. Blu Dot – Last Newspaper, Dash, Cush

Last Newspaper recycled paper-cotton rug in purple, Dash wool rugs with canvas backing in slate/yellow and brown/blue, and Cush wool rug with cotton-canvas backing in slate by Blu Dot, 612-782-1844;

bludot.com

.