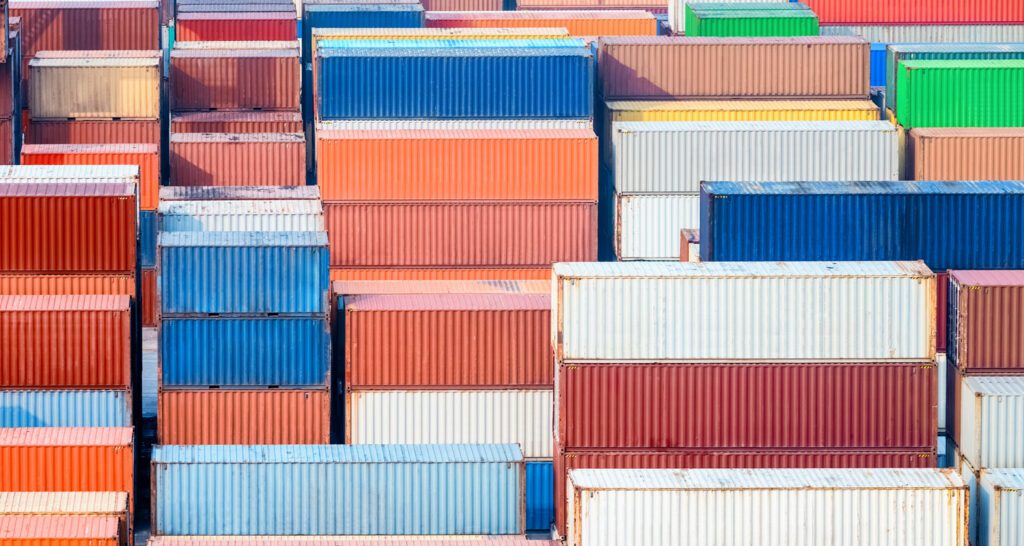 What Designers Need to Know About Supply Chain Disruption
Rollercoaster; Entangled; Stressed; Moving Target: These are the words a recent panel of manufacturers used to explain what exactly is happening with the supply chain in the interiors industry.
In our conversations with designers across multiple sectors, we've heard repeatedly that the reselection process due to availability of product is one of the top issues right now. And while breaking the news to a client that they can't get a sofa for 24 weeks (or more) is not a fun conversation, that's only part of the problem—when there is a will (i.e., demand), there may not always be a way (i.e., supply). The financial implications are stunting growth where demand exists and stressing precious people resources in the reselection process.
Our industry isn't alone. Supply chain issues are flooding the headlines of popular press, affecting industries from publishing to automotive. In NPR's "Consider This" podcast episode, they explain that what we are buying today is complicated, involving many parts: "It's like you're making dinner and you realize that you don't have that one key ingredient that you need to finish it."
Let's start at the beginning: What's actually happening?
Multiple issues are happening at multiple places in the supply chain. Kourtney Smith, president of Kimball International, explained: "This issue is multi-folded and includes raw materials, logistics, and labor stress in the system."
"We are all familiar with this from outside of our industry with building materials and cars, but it has a cascading effect on all supply chains," added Mary Holt, chief design strategist at Carnegie. "It's not just about getting the parts or components, it's also the logistics of freight and shipping. We don't see that easing up anytime soon. There is a significant wait at ports, and air cargo isn't even an option because passenger planes aren't flying as much."
"Even when we have the product produced and ready to go, we'll run into issues like shipping label adhesive not being available," said Amanda Darley, director of marketing at Mannington Commercial. Mannington Commercial's recent article dives into six issues that caused the supply chain crisis in more detail.
Increased demand emerging from the pandemic combines with supply shortages." It's the perfect storm of supply and demand," said Michael Chaney, head of the B2B division at Crate & Barrel and CB2. "For a stocking retailer like Crate & Barrel and CB2, we got hit hard by that demand plus rolling blackouts and issues in ports and factories. Demand has not slowed down, and we haven't been able to get feet back under us to catch up."
A shortage of labor on both the logistics and manufacturing sides enhances delays. "Within the manufacturing environment, we're seeing a shortage of labor, and therefore the cost of labor is also going up," Smith said. According to a study by the Workforce Institute, nearly two out of three manufacturers report they are struggling to fill skilled labor gaps.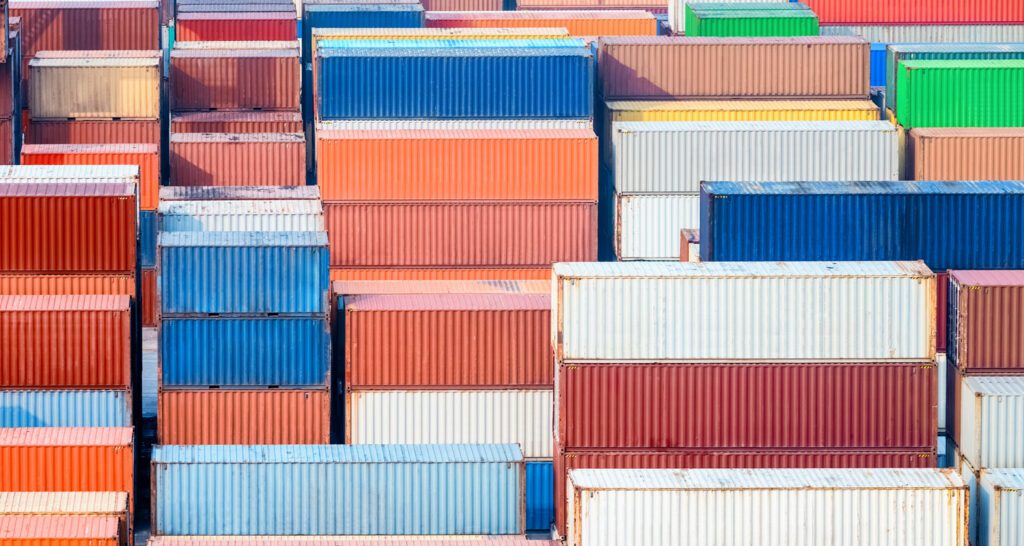 What are manufacturers doing to help solve the problem?
To start, special SWAT teams come into play. "We have teams looking at this every single day," Darley said. "And it's changing every single day."
Implementing new ways of stocking and reverting to ways of the past, also are ongoing strategies." We've had to recalibrate what's referred to as our 'safety stocks' of key materials to give us more pad during this time," Smith said. "Before the pandemic, we utilized 'just-in-time' fulfillment with our suppliers, which meant buying only what we need. However, we've shifted back to the old school way of stocking materials, so we have those key supplies ready."
"We just opened up a parcel fulfillment center so that we can get packages out within an hour," Chaney added. "We're supplementing with alternative logistics companies to help ease delivery disruptions as well."
Many also are rethinking their suppliers. "This disruption has made us rethink our supply chain," Holt said. "Prior to pandemic, it was $2,500 to get a container from China, but now it costs $30,000. It takes some time, but we're working hard to find new, qualified suppliers closer to home."
"We're engaged in exploration of alternative materials not only to be more sustainable, but to co-create with suppliers who are closer to our factory," Smith added.
Dave Bryant, vice president of sales at One Workplace and founder of Heirloom, said: "We might not have used some of the smaller, local manufactures previously, so we may have overlooked them for a larger shop with shorter lead times. A cool example is a company called Woodtech. They source from fallen trees from a state park in California. Also, with the circular economy, we can think about using pieces we already have and giving them new life through reupholstering or refinishing. It forces us to think a little bit differently about how we specify and source."
What does this mean for the near-term future of the specification process?
The bad news is that most predict these issues will perpetuate for at least another six months. "This is not going to get significantly better any time soon, so we all need to be thinking as far ahead as possible," Holt said. Ripple effects are likely to extend beyond that.
We hear from designers that they crave transparency. What does a winning specification experience look like? Here's what some leading manufacturers are doing to innovate the process as the world works to correct the root of these issues:
Make it clear on your website for designers, dealers, and end users to be able to self-check lead times and stock when possible.
"We've implemented an 'alternatives' tool to help ease the reselection process," Darley said. If you liked a certain product, but it isn't available in time, the tool guides you to a complementary alternative.
"We're crafting the shopping experience with an in-stock button, so you can toggle to shop for what we have available now," Chaney added.
Concierge services
Holt shared Carnegie has added a service called Design Ally. "It's like a concierge service staffed by textile and interior designers who make selections for our clients, and it has been extremely popular," she said. "Someone might come to us and say, 'I need 65 yards in stock tomorrow; I need your substitutes that are available.'"
Consider quick ship.
"We've created a quick-ship program where we're over-investing in inventory of some of our best-sellers," Holt continued. Mannington Commercial is also offering a program where certain products are available in 10 business days.
There's not an immediate a cure, but is there a remedy?
Here's the advice these manufacturers have for designers:
1. Earlier communication. "It would be helpful to check with us on the types of products or materials you are leaning toward and bring us into the loop as soon as possible," Smith said.
2. Try to make specification decisions as quickly as possible. Lean on your manufacturing partners to collaborate on quick-ship items or alternatives to have in your back pocket.
3. Build in a contingency for both longer lead times and added costs. "With containers running at 20+ times the normal cost, we're absorbing that cost as much as possible, but eventually that's going to affect everything," Chaney explained. "Our most important piece of our business is our customer, so we're looking at every angle to find a solution for them."
"The demand is there, and we're all working together to creatively solve these challenges moving forward," concluded Smith.
Designers: Do you have advice for how manufacturers can make this experience better for you? Manufacturers: Do you have magical ideas to beat these challenges, faster? We'd love to hear from you! Please email [email protected].
Meredith Campbell is a member of the Research & Content Development team for ThinkLab, the research division of SANDOW. At ThinkLab, we combine SANDOW Media's incredible reach to the architecture and design community through brands like Interior Design Media, Metropolis, Luxe, and Material Bank with proven market research techniques to uncover relevant trends and opportunities for the design industry. Join into explore what's next at thinklab.design/join-in.