Sponsored Content: Wolf-Gordon's Metropolitan Upholstery Collection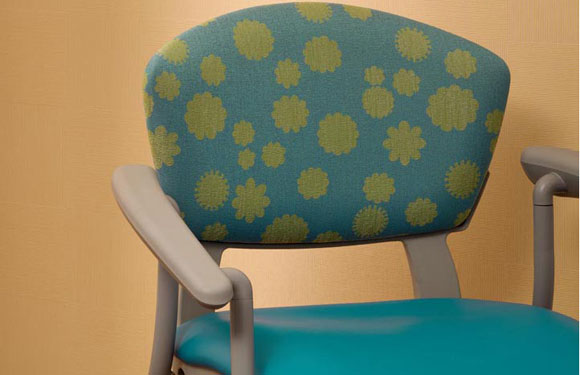 Wolf-Gordon's new upholstery textiles collection is "Metropolitan": diverse, hardworking and full of character.  Born of the excitement and variety of city life, Metropolitan features seventeen solution dyed nylons, polyester blends, mohair, vinyls and polyurethanes.  These fabrics are ideal for designers seeking high performance patterning for hospitality, retail and healthcare.  The cultural mosaic, a source of pride for New Yorkers and other dwellers of large cities, is revealed in Metropolitan's broad array of colors. The entire collection meets or exceeds all ACT Standards for contract textiles, and a majority of materials are considered high performers.  In fact, several withstand 100,000 or more "double rubs". Woven Metropolitan upholstery textiles are finished with GreenShield

®

, a stain-resisting nanotechnology that is certified by SCS as a Low Fluorocarbon treatment product.
Wolf-Gordon is an American design company, founded nearly 50 years ago to offer designers a comprehensive source for all types of wallcoverings, united by the common qualities of excellent design and dependable performance. We believe that being a valuable resource for the A+D community in the 21

st

century means developing an expansive range of interior surfacing materials; so we have innovated with an ever-growing line of upholstery and drapery textiles, paints, and Wink clear, dry-erase coating.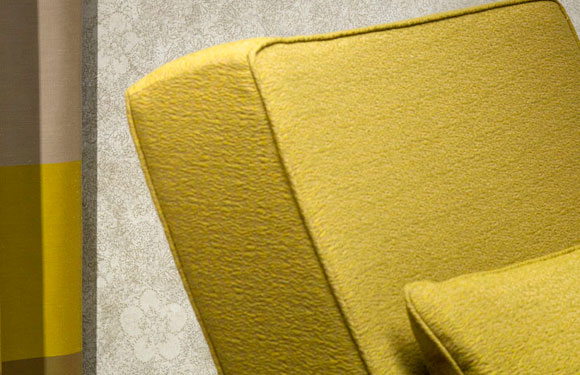 Our website is a great place to start exploring our product lines:

wolf-gordon.com

.  A phone call — 800-347-0550 — to our customer service department will help answer questions and connect you to your local Wolf-Gordon sales representative.