Yale R. Burge Antiques to Close, Inventory Goes to Auction



Ebonized Campaign Chest of Drawers, Chrome Mounts, England, c. 1900 (refinished) (23x16x24"h). Item#: E-10985. Price: $9750.




After more than 60 years in the antiques business,

Yale R. Burge Antiques

is shutting its doors. On January 15,

Doyle New York

will be auctioning off more than 500 lots of its massive collection, including furniture, lighting, decorations, and accessories dating from the 18th, 19th, and 20th centuries. In addition to the upcoming auction, Yale R. Burge Antiques has donated all of its archival materials to the

New York School of Interior Design

, including renderings of room designs, product drawings, catalogs, tear sheets, PR clippings, ad campaigns, and more.
The 8,000-square-foot showroom located in New York's Design District specialized in selling antique furniture, decor, photography, and reproductions. Highlights at auction include a French Renaissance walnut cabinet, a walnut and chrome physician's cabinet from England, a pair of vintage orange-glazed ceramic lava vases by Scheurich that have been turned into lamps, and a Louis Vuitton monogrammed leather steamer trunk.



Pair of Anglo Indian Carved Padouk Armchairs, Mid 19th Century (21"wx34"hx19"d). Item#: E-10932. Price: $8850.




The showroom's fate is the result of an unexpected increase in rent by the building's landlord, says Robert Burge, president of Yale R. Burge Antiques. However, he suspects that this won't be the end of the well-established company, which has been a go-to for interior designers since his father, the late Yale R. Burge, founded the company in the early 1950s. His love for collecting antiques began when he was traveling the world with the Royal Air Force during World War II. Robert hopes to increase the company's online footprint and possibly open a smaller showroom in the near future.

"We're just taking a pause," he says. "We don't want to rush into anything. We're trying to be proactive, not reactive, moving forward in an intelligent way."
On January 11 through 14, Doyle New York will be hosting an exhibition showcasing the collection for auction that will be open to the public.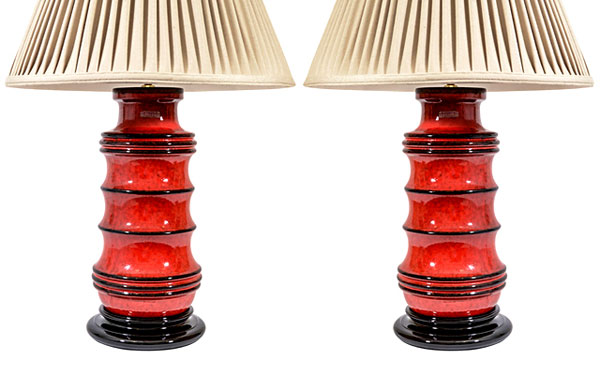 Pair of Vintage Orange Glazed Ceramic Scheurich Vases c. 1970, Wired as Lamps (8.5"dx31.5"t). Item#: E-10929. Price: $6975.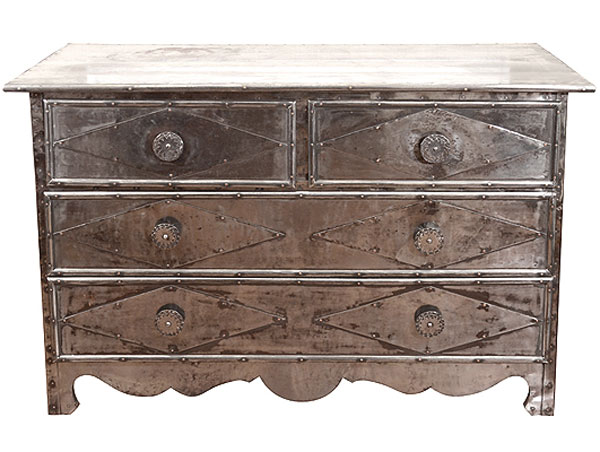 Impressive Patinated Metal Chest of Drawers in the Directoire Style, Early 20th c. (55x24x36"h). Item#: F-7483. Price: $28500.