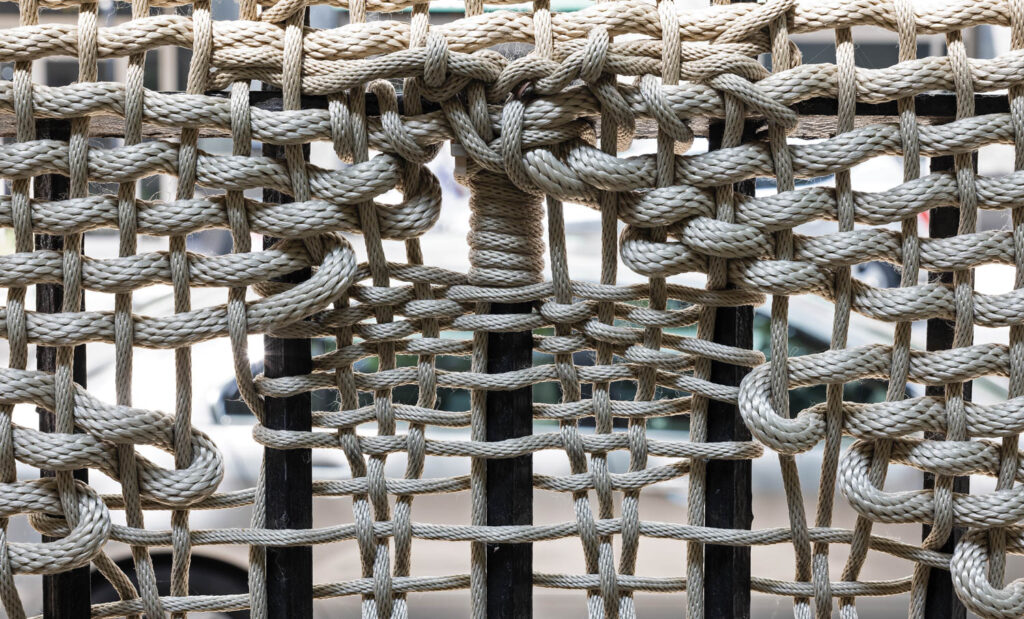 Yasmin Spiro's Latest Installation in Chicago Fosters Community
Interwoven could be an apt descriptor for Yasmin Spiro's professional trajectory. Born and raised in Kingston, Jamaica, by an artist mother and an architect father who still maintain the family's farm residence, she came to New York to study painting and sculpture at Pratt Institute. Along the way, she also embarked upon work in A&D marketing and strategy for the likes of Gensler, the IIDA, and this very magazine. The former two positions drew her to Chicago, where she's further developed her practice to embody weaving, casting, and structure building.
"I grew up around Jamaican craftsmen like wicker-weaver Sylvester," Spiro says, adding that "much of his work is undocumented." So, "Research, archives, and engagement are key to what I do." Witness Groundation, her outdoor installation commissioned by the Arts Club of Chicago. It comprises seven rope panels Spiro wove directly onto the fence enclosing the club's garden, some embedded with porcelain pieces she made at a Kohler Co. Arts/Industry residency. Since community is a central tenet, she invited fellow weavers to add to the installation. Groundation, by the way, derives from the Rastafarian term for gathering.
Groundation Weaves Its Way Through the Arts Club of Chicago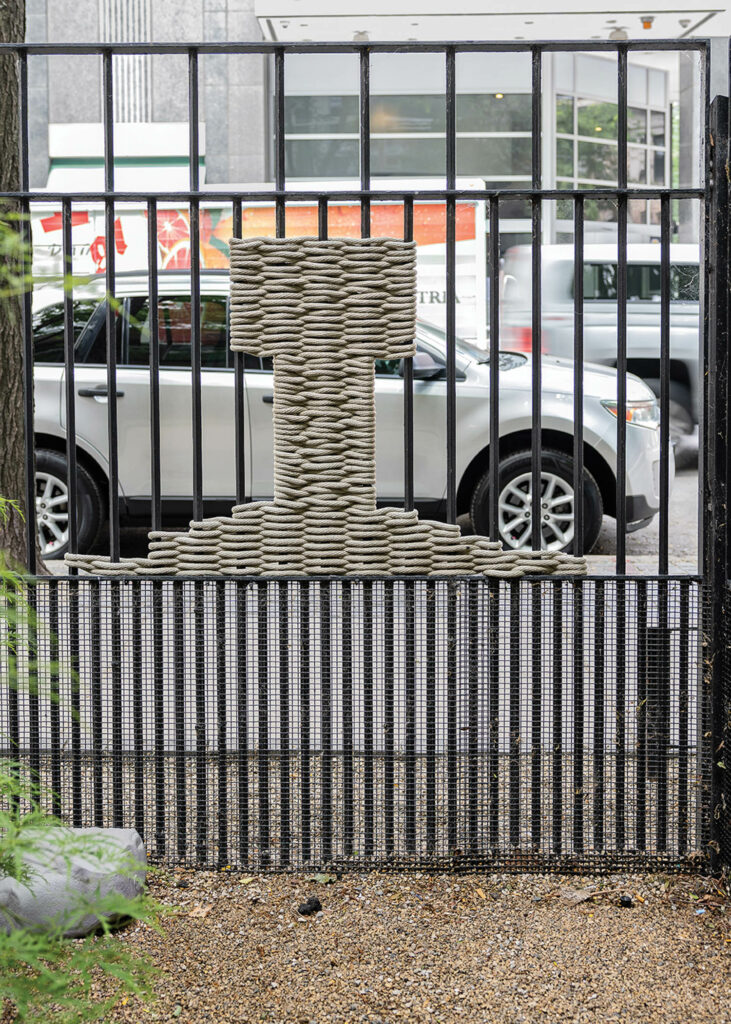 Groundation, an installation by Yasmin Spiro at the Arts Club of Chicago through October 7, comprises seven panels of hemplike polypropylene rope woven onto the 6-foot-high, 37-foot-long garden fence, embedded with glazed-porcelain adornments that allude to the fishing counterweights Spiro's seaman grand­father used, and that evolves with additions by local weavers the artist invited herself, who's shown wrapping a tree.